Written on 1st September 2017
The Appointment Group partners with Navitas Expedia Integrator offering 200,000 hotels rates directly in your booking
In the ever-evolving world of global corporate travel, The Appointment Group (TAG) remains focused on ensuring we empower our agents with the latest tools and technology to always provide our clients with a full range of services, whilst efficiently achieving the most economical costings to suit each individuals travel.
What's more, we pride ourselves on minimising travel expenditure through our unrivalled local know-how and long-standing partnerships – passing on unbeatable corporate airfares and hotel rates. These long established supplier relationships across the industry help us to achieve added value benefits that are second to none.
We are proud to announce a new business partnership with Navitas' Expedia Affiliate Network (EAN). TAG can now include over 200,000 Expedia hotels rates worldwide directly from our Global Distribution System (GDS) booking platform.
What does this mean for our clients?
TAG agents have one touch access to thousands of hotel rates, accessing TAG's individually negotiated rates, rates from our current supplier affiliates, and now the system also includes access to Expedia's hotel rate database (EAN)*.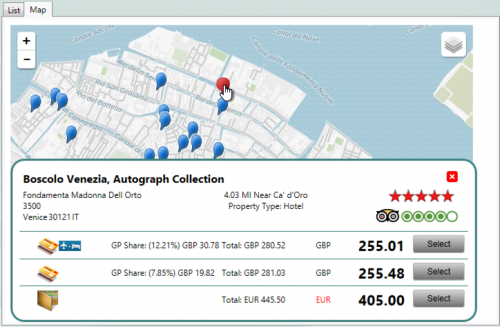 Access to EAN means TAG is now able to offer even more competitive rates and deals, with further expansion of our already extensive hotel rate database, whilst saving significant time as we will be able to automatically integrate your chosen EAN hotel reservation into your initial quote and itinerary.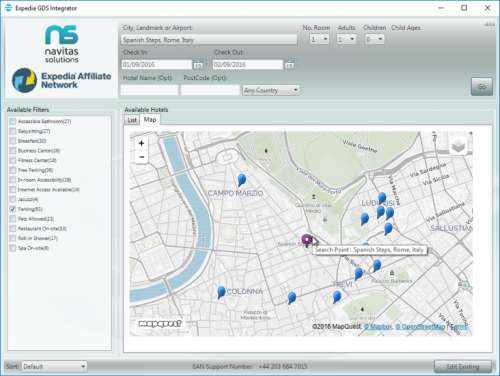 The Appointment Group
As leaders in global travel management, TAG is proud to embrace the latest developments in technology. Our extensive experience and innovative approach set us apart from the crowd. At TAG, we are committed to researching and implementing the latest technological developments in the market to offer greater choice and service to you.
For further information, please contact your dedicated Travel Executive.
*Please note that opting for an EAN rate means TAG would be booking via a third party therefore being tied into Expedia's terms and conditions.  Consequently, TAG might not have access to the usual flexibility and advantages of booking via our own negotiated TAG rates or using influence for added value benefits with our preferred supplier relationships.
Get a fast track response for your enquiry
Please complete the following to get a call back from one of our travel experts.