Written on 13th December 2019
A day in the life of an Event Manager: Christmas Party Season
As we speed through the holiday season, corporate Christmas parties are taking place in many cities around the world and especially in London. Companies host Christmas parties to emphasise team spirit and reward their employees after a year of hard work. With so many celebrations taking place, it's no surprise this time of the year is one of the busiest for TAG's Events division.
Sasha Ramanathan, one of TAG's Event Assistants, worked as part of the TAG team who designed and managed an Après Ski themed Christmas Party at the Royal Lancaster London and shares her event experience of the build, event day, and de-rig on this amazing celebration. Our client is from the financial services sector and TAG has managed their events for more than ten years so it's imperative every little detail is planned and immaculately delivered.
Pre-Event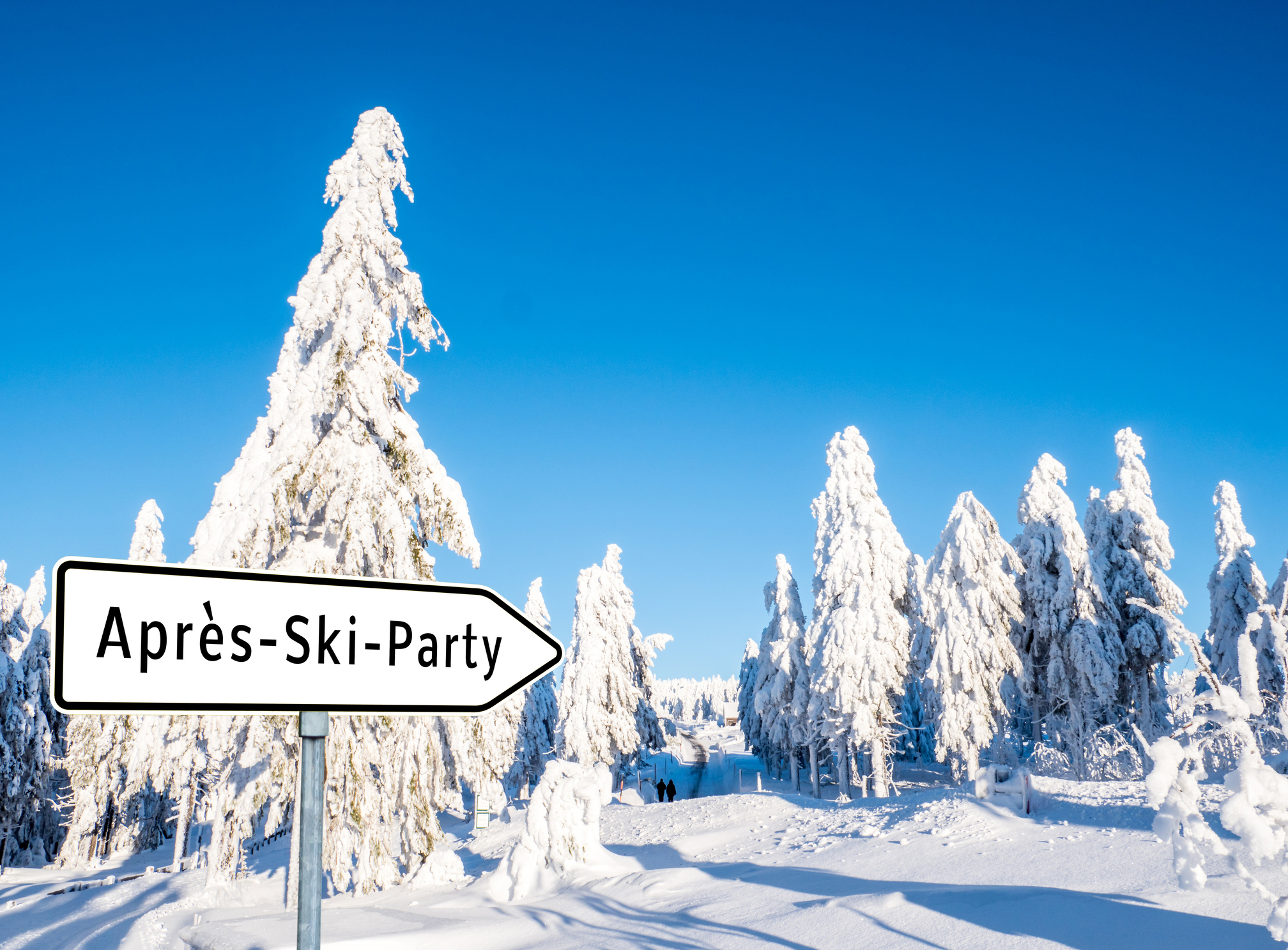 Ten days before the event, the number of guests, their partners and dietary requirements are confirmed. We print the table menus and place cards, all designed in the Après Ski theme.
We make sure our suppliers are fully briefed to avoid any issues on the day of the event. This includes making sure they know what they are providing, where they are supposed to be located and their schedules.
Our event schedule, our step by step summary, is finalised at this stage and includes all event details, no matter how small. We use this as our point of reference for the day to ensure everything runs exactly as planned.
A few days before the party, our room drop deliveries start arriving. This festive good bag contains mulled wine sachets, hot chocolate sticks, mini swiss rolls, chocolate reindeer and a snowflake tea light holder. These are filled ahead of the event, delivered directly to the hotel and placed in the guests' bedrooms before their arrival.
Event Day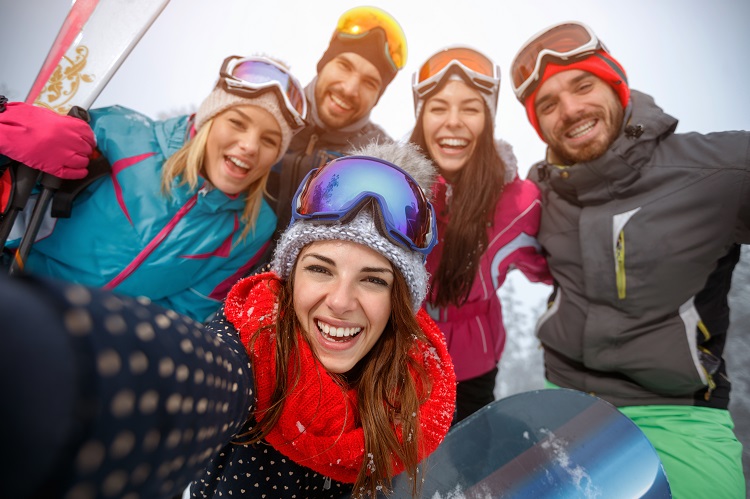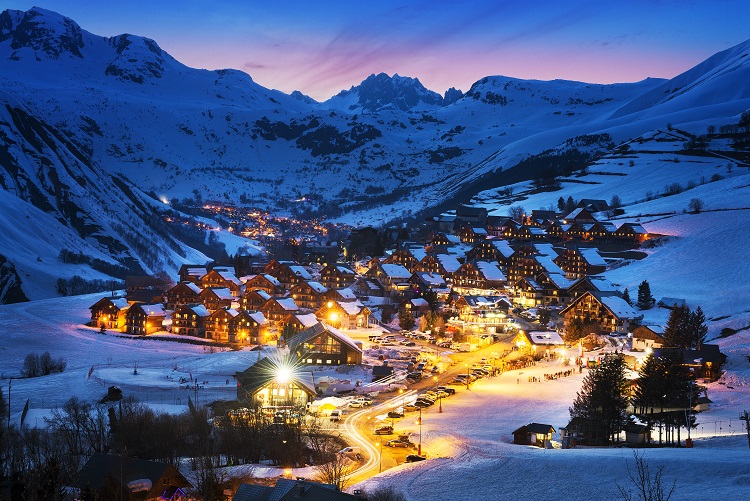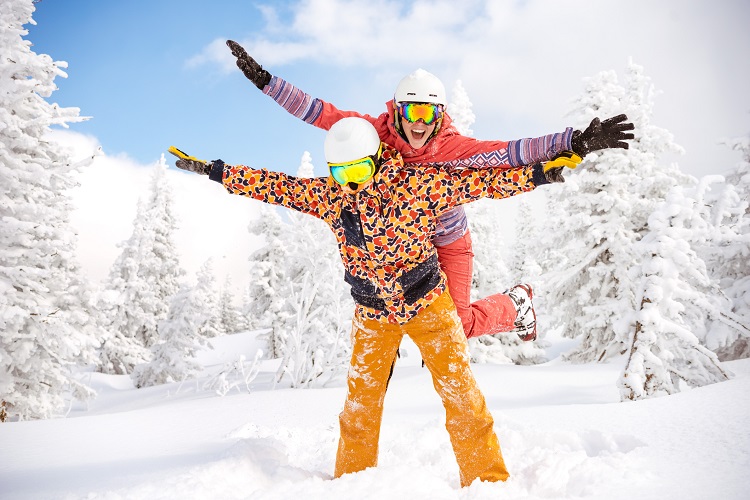 On site for 10am, we start by updating and double checking the table plans with any last-minute changes so the tables can be laid. We then put the place cards set up on each table making sure the table host is facing the stage.

We work on assembling the theme which has been specially designed for the Royal Lancaster and includes a couple of large bars, a cable car, interactive table centres and lots of snow.

The rooming list is checked by me with the hotel's Front of House and Guest Relations Managers. We also check for any last-minute upgrades and allocations as well as ensuring any early check-in requests. Royal Lancaster London is a popular hotel choice for TAG's Touring and Corporate clients, so the hotel always makes a special effort to ensure our guests are looked after.

We meet with the hotel's Banqueting Manager to run though the exact timings for the evening and what to do with any special requests from the company's VIPs. We also review the drinks service during the speeches, awards and charity raffle.

The band arrives to set-up and sound check and I run through the timings for the night and the play list.

An hour before the guests arrive for drinks, I thoroughly check all the event rooms, and even the bathrooms, to ensure everything is immaculate.

Once guests arrive for pre-dinner drinks, we check the hotel staff are ready for dinner service, answer any questions from guests or venue staff and check the correct drinks and canapés are served. We also do a headcount to see if the call through to dinner needs to be delayed.

As guests are called for dinner, I monitor for any go shows (surprise guests) and no shows to ensure everyone has a seat and, fortunately for this event, there were neither, so we had a full house for dinner. The, we ensure everyone has wine and water before the speeches start.

We are ready with the ski themed walk up music, microphone and sound technician prepped for the speeches and awards. In the case of this event, the speeches and awards ran a couple of minutes longer than planned, so we liaise with the Banqueting Manager to keep him informed.

During dinner service, I check dietary requirements and ensure service runs smoothly and quickly with no delay in between courses as well as taking a photo of each dish to compare to dishes served at the menu tasting. We have some strolling entertainers who are very popular but also briefed to move on as each table is served.

Crew catering is ready and the team get five minutes to grab a bite to eat and a drink before the after party begins

Our entertainment suppliers and themers are in full swing setting up for the Après Party and it looks great fun so, once the raffle is finished and we have noted the ticket numbers and names of each winner, the party is ready to start.

The photobooth, ski simulator with snow and the hot toddies are very popular and the band have got a full dance floor while we start to pack up the event office and the reception drinks spaces.

By 1am, guests move on to the hotel bar and we are ready for the full derig which is finished by 2:30am and its nearly time to go home. The venue is completely turned back around into a blank canvas in around 2-3 hours.
TAG's Events division are seasoned experts in designing and delivering extra special Christmas parties. We work with you every step of the way to create a rewarding and memorable celebration and here is the feedback from our client to show what they thought of TAG's service.
"Thank you so much for all your hard work on the Christmas Party. It was a magical night and many of our staff have said it was our best one yet!"
Get in touch with our events team to arrange your corporate Christmas party for 2020:
Email: eventsuk@tag-group.com
Telephone: +44 (0) 20 8962 6793
Get a fast track response for your enquiry
Please complete the following to get a call back from one of our travel experts.