Written on 18th June 2018 by Laura Tucker
Funniest Event Pick Up Lines Ever!
You may be knee deep in planning an event right now - selecting the right venue, juggling with speakers, balancing budgets, timelines, menus, production, entertainment and RSVP's etc.
The Appointment Group (TAG) understands the pressure you're under.  We know events inside and out and we're here to help you in whatever capacity you need. However, if over 30 years' experience managing events has taught us anything, it's that it's important to take the time and appreciate the lighter side. So, put aside the checklist for a moment and take 5-mins to enjoy some of the most hilarious pick-up lines we've heard during our tenure as one of the best event management agencies in APAC.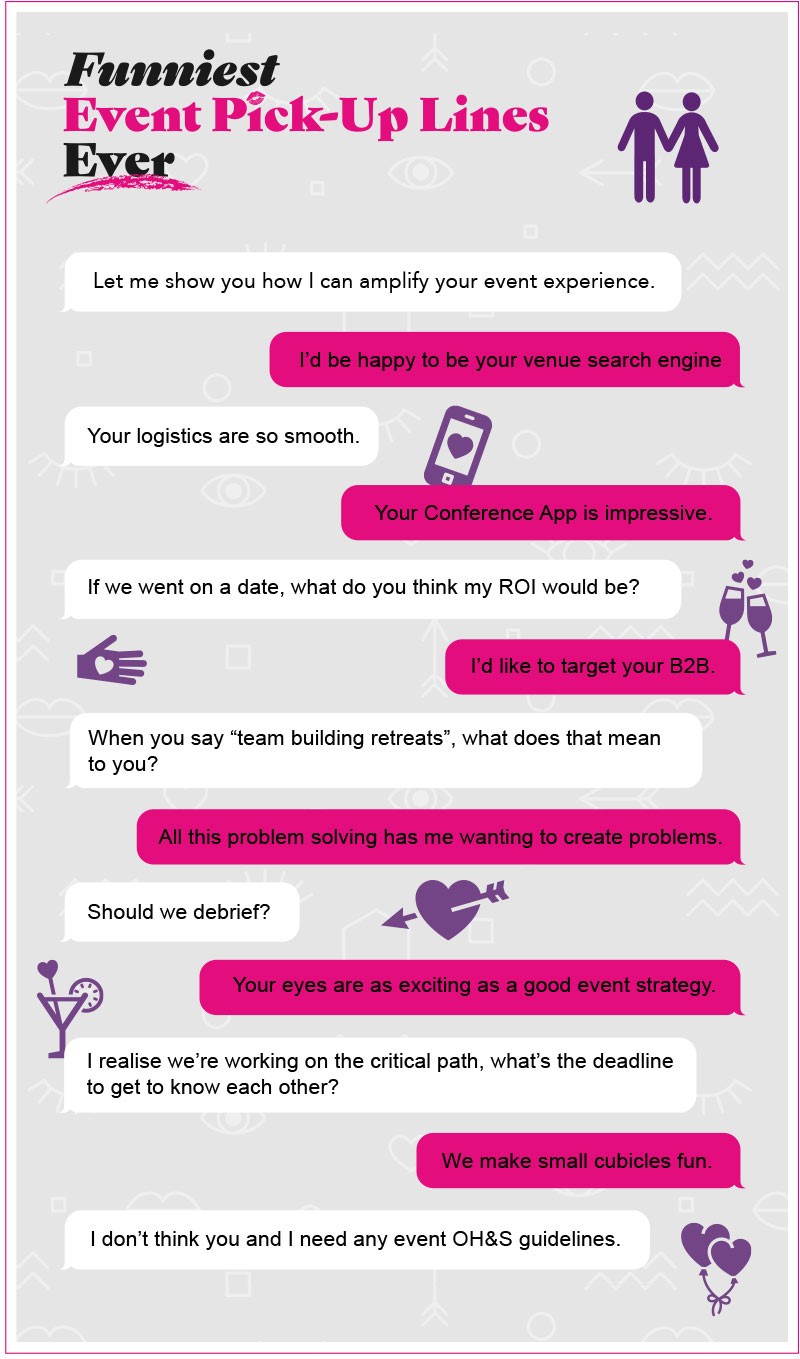 Get a fast track response for your enquiry
Please complete the following to get a call back from one of our travel experts.