Written on 2nd March 2017 by Sam Robson
Meet the TAG Global Events newcomers!
In November 2016, The Appointment Group (TAG) further cemented their position in the Australian event management landscape by acquiring the very successful, Axis Events Group.
With over 25 years of existence Axis benefits from an excellent reputation, creating events that innovate, educate and inspire. TAG is naturally thrilled to add such a successful brand and team of professionals to the business.
Under the direction of Laura Tucker, General Manager - Global Events for TAG Asia Pacific, the Axis team will be fully integrated with the existing Events Team. We are confident that by sharing our experience and expertise, the quality and service offering of the Events department will project the company to the forefront of the Asia Pacific Event industry.
TAG will be welcoming a wide range of talented individuals, please let us introduce some of the key players.
Jordan Erceg – Communications Designer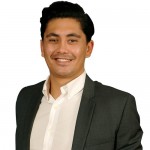 A thorough Communications Designer who customises each event brief as skilfully as a chameleon adapts to its surroundings. Jordan is not fazed by deadlines or challenges, instead he embraces each brief regardless of its complexity.
With over 6 years' experience in the experiential marketing industry, Jordan has refined his skillset through the creative Cloud Suite and design software. In short, should our clients require any graphic design, video editing, web development, or photography, Jordan is the man to speak to.
Jordan also develops and implements the assets for events and exhibitions, from the concept development, construction of the stand all the way to event management on the day. Jordan doesn't disappoint, you are in good hands at any event under his management.
Kate Thomassian – Event Director
Kate has been collecting stamps in her passport over the last 11 years, executing complex international events and large incentive programmes.
Kate's area of expertise lies in managing special and experiential events, conferences, in the world's most amazing places such as; Barcelona, Monte Carlo, Las Vegas, Berlin, Portugal, Miami, Hawaii, The Bahamas and Singapore… just to name a few.
She has also privately chartered numerous cruise ships and aircrafts to create exclusive experiences for our clients.
Kate's multiple super-powers include account direction, creative concept development, extensive logistics planning and incentive programme development. With solid negotiation skills and immaculate attention to detail, she ensures the briefs are fulfilled and delivered to perfection while receiving optimum value for money.
Jenna Doumit – Senior Event Manager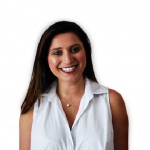 Everyone loves Jenna! Jenna's bubbly and likeable personality is infectious and allows her not only to get the most out of our suppliers but, most importantly, build long lasting and valuable relationships with our clients.
Over the years she has been involved in a variety of events such as product launches, award ceremonies, conferences and sporting events. Some of Jenna's strongest assets she brings to the TAG Global Events team include client and budget management, her proactive approach and valuable supplier relationships.
Jenna's unwavering passion for events, dedication and inner 'Yoda' allows her to tackle even the most complex events and problem solve any obstacles with ease.
Get a fast track response for your enquiry
Please complete the following to get a call back from one of our travel experts.