Written on 5th December 2016
A Day in the Life of a Travel Coordinator by Vicki Smith
The working day starts early, around 7:30am or earlier to catch up on all the correspondence that's been kicking around while the eyes have had time to rest, and make any necessary travel adjustments.
Every day is completely different to the last and you never know what requests will hit when! You have to be ready to drop everything at any point of the day or night and get people where they need to be, with no hassle and few questions.
The main gist of the role involves communication with cast agents, producers and crew, organising and booking flights through a dedicated film travel agent. The same goes for accommodation, which has to fit the criteria and budget on a per person basis. Celebrities usually have a brief for their accommodation, and you have to stick to it. Visas are one more thing to tick off the list and of course the most important! If your names not down...
Travel Movement Orders (aka the TMO) have to be created for each journey; logging every detail the traveller will need for their trip, also a log for the insurers.
Flights can be booked one day, then plans changed and they have to be cancelled the next. Obstacles can get in the way of crucial business, and delays, traffic, mislaying passports are all real and regular threats to a Travel Coordinator!
But, it's a great job. You get to speak to everyone on a film, you are an important cog in the film production wheel. It's incredibly relentless as media jobs go, but it's far from boring.
The Hitman's Bodyguard
As the Travel Coordinator for the movie 'The Hitman's Bodyguard', and part of a small Production team, I organized and booked all cast and crew flights during prep and the UK shoot, liaising with cast, agents and crew.
TAG Film & Media was a key part of the process, managing and booking all the travel for the three different shooting locations; London, Sofia (Bulgaria) and Amsterdam.
'The Hitman's Bodyguard' is an action film shot in 2016 and to be released in the summer of 2017, starring Samuel L Jackson, Ryan Reynolds, Gary Oldman, Richard E Grant, Salma Hayek and Elodie Yung.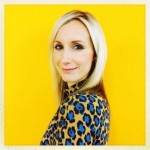 Vicki Smith - Travel Coordinator
Creative, meticulous, logistical, planner and coordinator with exceptional people, organisational and problem-solving skills - possessing over 5 years' experience with a major broadcaster and more recent experience on a feature film.
TAG would very much like to thank Vicki for her insight into the day in the life of a Hollywood movie Travel Coordinator.
For further information on The Appointment Group Global Film and Media please contact us at filmmedia.uk@appointmentgroup.com or visit our website: www.appointmentgroup.com/tag-global-film-media
Get a fast track response for your enquiry
Please complete the following to get a call back from one of our travel experts.