Written on 9th May 2018
TAG Film & Media: Backroads to Baggage - The Challenges of Travelling Australia
WITH ITS VAST DISTANCES, UNPREDICTABLE WEATHER AND FEISTY WILDLIFE, SHOOTING FILM AND TELEVISION PRODUCTIONS IN AUSTRALIA CAN BE A LOGISTICS HEADACHE. ONLY A FEW PEOPLE KNOW THE CHALLENGES MORE THAN KARLENE MEENAHAN, EXECUTIVE PRODUCER WITH COME ALIVE PRODUCTIONS.
Put simply, Karlene works as a fixer assisting international and Australian productions shooting around Australia – among them The Amazing Race, Who Do You Think You Are, and Real Housewives of Melbourne.
"Everything from sourcing and securing locations, negotiating permits and location fees for land, sea and air travel, insurances, flights, accommodation, crew and talent transport, risk assessments…specialty vehicles. It's not just the general public that would be amazed as well. Most of the talent and crew have no real concept of what it took to get them on set that day, but then that's our job, to make it all look like it was easy, so they can be their best on the day."
She says the critical process of planning travel and logistics was particularly complex in Australia for a production like The Amazing Race.
Karlene's company has worked with international travel firm The Appointment Group (TAG) on many productions, and she says having experienced people focused purely on moving and accommodating cast and crew is key to a successful shoot. Often, she says, it's little things like baggage fees and road tolls that can add up to become a major problem.
"There is always some genius who has booked somewhere online claiming they can get fares cheaper than anyone else," she says. "Sadly, this is a false economy. It's all good until you turn up to the airport check-in with all your equipment and get hit with a bill for thousands of dollars for excess baggage. We have had this happen in the past. You need to have someone that can take all this into consideration when choosing airlines and where possible have special deals with airlines to alleviate the pain."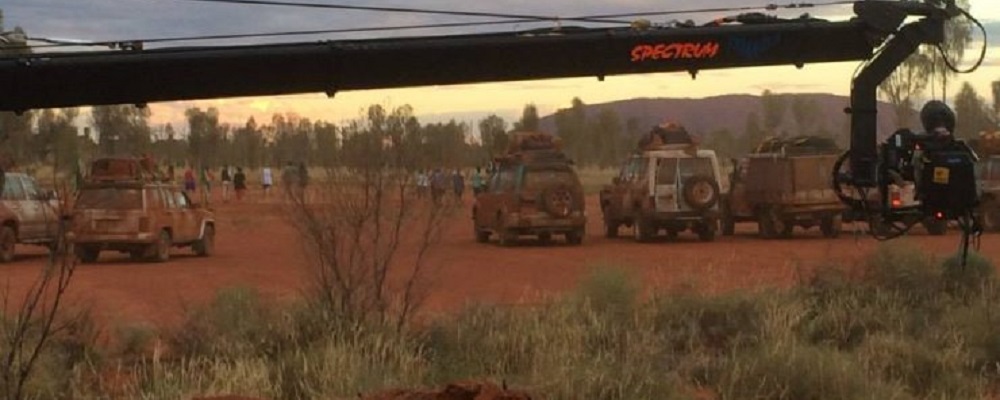 Given that this is anything but 9-5 work, she adds it is vital to have people on call 24/7 to make decisions, resolve problems and help keep the show on the road.
"Having someone on call to resolve these issues is so important to our efficient management of the production," she explains.
"We have been at foreign airports after midnight with a missed flight and we simply pick up the phone and have someone else resolve the problem for us. When you are tired and your brain is fried from a long day and a longer journey, it's very satisfying to know that someone else has your back."
If you are looking to shoot in Australia, TAG Global Film & Media Travel is here to help.
For the full article visit AusFilm.com.au
Get a fast track response for your enquiry
Please complete the following to get a call back from one of our travel experts.