Written on 26th June 2018
TAG Film & Media UK are part of the KAYS 2018 UK Production Manual
The Appointment Group (TAG) Film and Media are glad to announce we have joined the KAYS 2018 UK Production Manual to promote our group travel services. You can find us under the category 'Travel Agents' on www.kays.co.uk/united-kingdom/company-categories/travel-agents.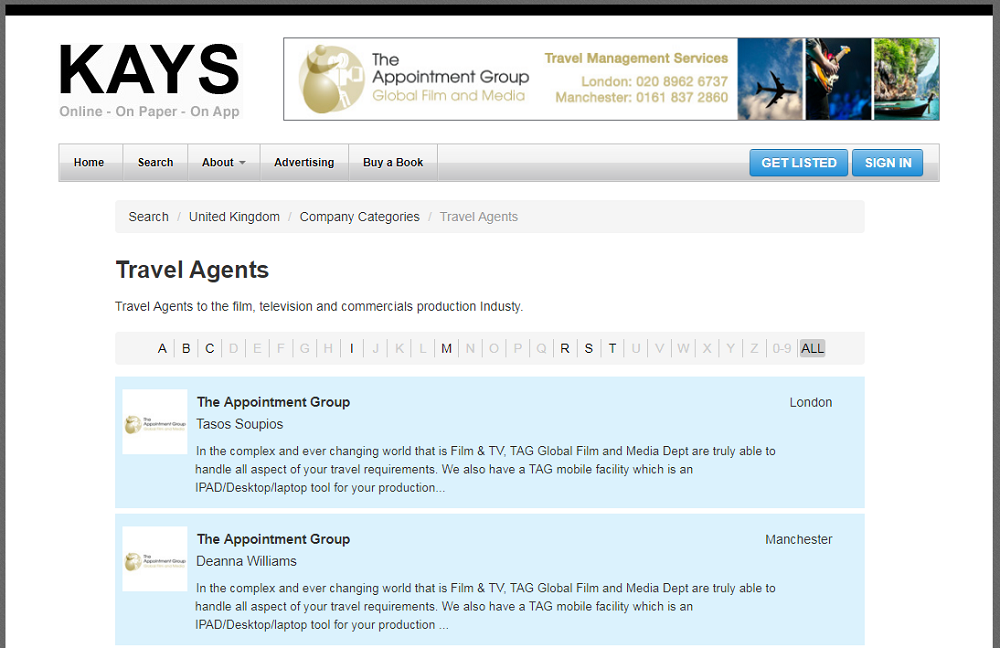 In the complex and ever-changing world that is Film and TV, TAG Global Film and Media are truly able to handle all aspect of your travel requirements. We also developed TAGMobile, an in-house app, which is an iPad/desktop/laptop tool for Production Managers and personnel alike. The app is totally free of charge and is a really useful tool for you to stay up to date with the ongoings of your production.
Based at Pinewood Studios, Kays are the largest independently owned publishing company to the film & TV industry. This manual is a must-have for any production crew working within the UK film and TV industry and we at TAG Film and Media look forward to work with the Kays team.
Get a fast track response for your enquiry
Please complete the following to get a call back from one of our travel experts.