Written on 12th April 2017
The Appointment Group staff shortlisted in two categories at The People awards 2017
The Appointment Group (TAG) is very proud its staff has been shortlisted at The People awards, a ceremony recognising outstanding individual and teams within the travel industry.
TAG's in-house 24 Hours - Emergency team has been shortlisted for Reservation Team of the Year
The Emergency Team's contribution to TAG's Global operation is of invaluable benefit. Without the highly skilled Emergency Team, TAG would be unable to offer their clients the very highest level of service it prides itself on delivering 24 hours a day, 365 days a year. The daily challenges faced by this extraordinary team cannot be compared to any other 'traditional' reservations team in the Travel Industry.
Being shortlisted amongst the vast amount of candidates in this highly competitive category is already an achievement the team and its Director Sonia Chaulk should be extremely proud of.
Jodie Edwards-Locke, TAG Managing Director in London, is shortlisted for the Rising Star award
[caption id="attachment_11975" align="alignleft" width="150"]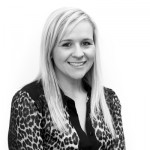 Jodie Edwards-Locke[/caption]
This award recognises an outstanding individual from any sector of the business travel industry who is under 35 years of age and has demonstrated a desire to develop into a business leader of the future through excellence in and a fresh approach to their role.
Yet again TAG is extremely proud the talented Jodie Edwards-Locke has been identified as having all of these attributes.
In a little more than 11 years, she has ascended from a travel Executive position at to become a senior Director at The Appointment Group. Throughout her fast-developing career, Jodie has been recognised externally on a number of occasions for her excellence and professionalism. In 2008 she was a finalist in the reservations consultant of the year category at a national business travel event. Later, she was asked to join the Guild of Travel Management Companies' (GTMC) Twenty/20, a group made up of industry leaders of the future. In 2012, she was included in the Travel Trade Gazette Top 30 Under 30 list of up-and-coming travel leaders.
We wish all the best to both the 24 hour emergency team and Jodie Edwards-Locke!
The winners will be revealed on May 26th, 2017 at a lunch ceremony at the Grange Tower Bridge Hotel in London.
About The People Awards
The People Awards recognise outstanding individuals and teams within and across all aspects of the supplier element of corporate business travel management whose professionalism and business excellence make them stand out from their industry peers.
Get a fast track response for your enquiry
Please complete the following to get a call back from one of our travel experts.