Written on 5th December 2016
A great start for TAG Graduate Trainees 2016!
This year's training programme has started with a bang. Without wasting any time, the first four weeks of the development programme were packed with a great amount of activities and presentations.
A number of The Appointment Group (TAG) preferred suppliers have engaged and supported TAG training and presentations, amongst the suppliers were:
British Airways
Virgin Trains
Runway VIP
Avis
Carey Chauffeur Drive
Travelport
As a preeminent TMC it remains our ambition to lead on advanced technical training for travel specialists, which can only be achieved with the unwavering support of our suppliers and Travelport. So far all TAG Graduate Trainees (TAG GTs) have already passed their Smartpoint Advanced Professional GDS training.
Over a period of 24 months, TAG GTs will be provided with a firm grounding in theoretical knowledge, professional experience all regrouped within the 'TAG Way programme'. An essential part of the GT's learning curve are their assigned TAG mentors. The mentors will guide, support and drive the new GT in their learning process.
The mentors; George Gregory, Laura Bunito-Hills, Lucy Skelton, Susanne Robinson and Claire Miller, are all experts in their field.  They are a key component to the success of this programme as they will oversee the trainees' responsibilities, productivity and accuracy. It is their role to ensure the high levels of customer service and professionalism are maintained at all times.
Over the next 24 months the GTs will develop an interdisciplinary competence to eventually become fully capable Touring or Corporate TAG Travel Executives.
TAG is extremely proud of its unique training programme successfully combining three essential training methods including; supported mentoring, experiential product/destination knowledge and class room tutor led teaching.
A word from the trainees:
Tasos - MSc in International Hotel and Tourism Management, Oxford Brookes University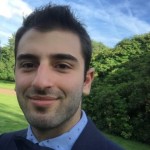 "My journey in tourism began at a young age. I grew up at my family's hotel in Greece, I further developed my industry knowledge whilst working for a tour operator in Germany before undertaking an MSc in International Hotel and Tourism Management at Oxford Brookes.
My motivations for joining TAG's training programme, were to develop key industry skills and build a strong professional profile. My goal is to achieve a level of performance and development that will enable the company and myself to grow. I greatly value this opportunity; to be able to learn in the classroom and from experienced agents in such a dynamic company will set a solid foundation for a successful career."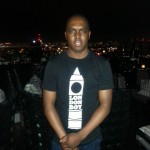 Akin - BA Hons Graduate Bournemouth University
"I joined TAG because I believed in their vision of the company and of the industry in whole. Considering my passion for the travel and tourism industry the decision to take part in the TAG Training Academy programme was an easy one.
To be learning from experienced people at TAG and meeting with their trusted suppliers is a fantastic opportunity. Within the next 24 months I want to look back and be proud of what I have achieved and how far I have come. I would like to become a skilled travel professional with an in depth knowledge of the industry."
Megan - BA Hons Graduate Oxford Brookes University 2:1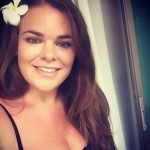 "Even though I graduated with a 2:1 in Business and Management, my passion and chosen career path has always been within the Travel and Events industry after studying Hospitality at A Level and picking up a certain 'bug' for it ever since. Whilst studying towards my GCSE's and A Level's I've always worked in the hotel industry looking after the planning and organising of business functions and events.
The opportunity of the TAG graduate academy was presented to me by a university placement officer and after reading the job & course description, I jumped at the opportunity of applying!
The concept of learning through training and on the job practice alongside like - minded people really appeals to me. Now, just about three months in the programme I already feel I have learnt an enormous amount. By the end of the two years, I would like to see myself as fully competent Travel Executive fully familiar with the programmes TAG uses like Galileo. I would also like to excel in my position and expand my knowledge in corporate travel to enable progression in my career.
Eugenia - BA Hons Graduate Oxford Brookes University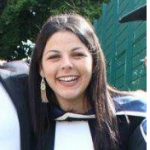 "After graduating from Oxford Brookes University with a bachelor's degree in International Hospitality Management I knew TAG Academy would be a great step for my career development.
My passion for travel and the travel industry stems from being raised in an international environment, meeting different people and discovering new cultures.
TAG gives me the opportunity to apply the knowledge and theory acquired during my studies in an exciting work environment.  Being part of the academy provides me with the amount of support and learning needed to succeed in this industry whilst gaining valuable on the job training and experience. Knowing that over the next 24 months I'll be able to learn and train as a Travel Executive whilst building my travel industry knowledge and meet key players in the industry is a very exciting prospect."
Alex - BA Hons Graduate Bournemouth University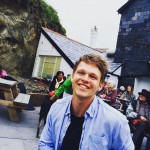 "I studied Tourism Management at Bournemouth for 4 years which naturally lead to me searching for a job within the tourism and travel industry. I am pleased to now be working in the touring department of TAG as I believe the 2 year graduate training program will allow me to develop my professional skills and experience within a fast growing and innovative company. I chose to work in the touring department as I believe the wide range of responsibilities and day-to-day tasks will keep me focused and driven during my time here at TAG. At the end of these two years I aim to be a proficient tour specialist; able to operate efficiently with an array of different clients and services."
For further information on The TAG Training Academy eligibility and the application process please contact TAG Academy by email TAG-Training@appointmentgroup.com or telephone 0208 962 5827.
Get a fast track response for your enquiry
Please complete the following to get a call back from one of our travel experts.