Written on 19th September 2016
TAG Academy first Graduation Ceremony and start of the new year
The Appointment Group Training Academy was founded with a multi-dimensional approach in mind. The main mission being to educate and offer professional training to young individuals aiming to become expert Travel Executives. The other objectives were to offer training programmes to maintain our staff at the very highest level possible with supplier product training and sector specific seminars.
TAG worked with 12 of its trusted suppliers, including Travelport, to design a varied programme including product experiential days, classroom and online training.
The trainees have all successfully completed the 52 week course, all trainees managed to secure positions within the Corporate and Touring departments at TAG. A celebratory graduation ceremony to mark this auspicious occasion, organised in partnership with Travelport, took place on Friday 9th September 2016 at their office in Slough.
John Gianquitto, Joint CEO of The Appointment Group and Jason Clarke, Global Managing Director, Agency Commerce at Travelport hosted the ceremony, attended by the graduates their parents and TAG company trainer Lesley Adams amongst others.
[caption id="attachment_17318" align="aligncenter" width="1000"]

TAG Academy 2015 Graduation[/caption]
More about The Appointment Group Academy first Graduation Ceremony.
TAG Academy Class of 2016/2018
The 5th of September marked the start of the new Academic year for the 2016/2018 promotion of the TAG Academy. This year the five selected trainees arrived at TAG after completing their courses at either Bournemouth or Oxford Brooks University.
The format of the Academy has been adjusted, as the training programme will now extend over two years. The reason for this change is an extension of academic curriculum as well as a greater amount of work experience weaved throughout the course to meet the role responsibilities of a Touring Specialist/Film Media and Travel Executive.
The Appointment Group is extremely pleased the TAG Academy is yet again in full swing and wishes the trainees the very best of luck for the next 24 months.
[caption id="attachment_17316" align="aligncenter" width="1000"]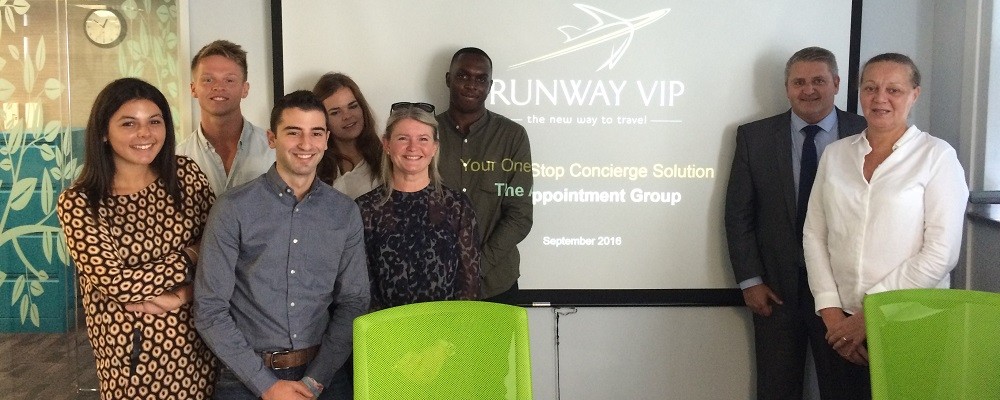 TAG Academy 2016 trainning with Runway Vip[/caption]
Get a fast track response for your enquiry
Please complete the following to get a call back from one of our travel experts.