The Lufthansa Group comprises Lufthansa, Austrian Airlines, Brussels Airlines, Eurowings and Swiss International Air Lines – making this the airline group with the largest network in the world. They carry more than 100 million passengers every year and offer superb connections throughout the world.
With over 620 aircraft to their name, the Lufthansa Group maintains one of the world's biggest and most modern group fleets. The companies within the airline group also take their ecological responsibility seriously, and are focused on reducing fuel consumption and CO2 emissions by further modernising their fleets.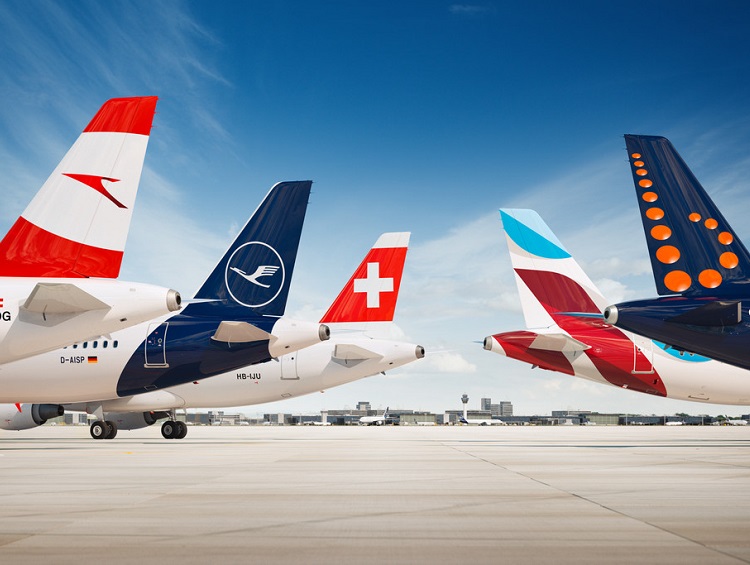 Lufthansa
Flying First Class means enjoying the highest standard of travel – even before you take off. You can decide for yourself how to spend your time, enjoying valuable moments of calm in complete privacy – even when you are in the middle of a busy airport. Whether you are in the First Class Terminal, a First Class Lounge or a First Class Area, you can start every journey with a 'First Class' feeling on the ground.
You can find out which First Class amenities and services to expect on your next trip by using the lounge search or directly from the relevant airport. As well as the Lounge Area in the First Class Terminal, there are two other exclusive First Class Lounges available to you in Frankfurt Airport's Terminal 1.
Here, before departure, after landing or between flights, our First Class passengers and HON Circle Members can get in the right frame of mind for the next stage of their journey in complete peace and quiet.
Whether you have to send work-related emails or simply want to chat with your family – enjoy broadband internet above the clouds with FlyNet. In the free Lufthansa FlyNet® portal offer, you will find our Lufthansa Travel Guide, the latest news about business, politics, sports and society as well as weather forecasts, plus you have the option of finding information on your connecting flights.
Lufthansa Business Class
Travel in Lufthansa Business Class and you will arrive at your destination feeling rested. Relax before your departure in the Lufthansa Business Lounge and enjoy excellent service on board. The new Lufthansa Business Class seat transforms into an almost 2-metre-long, fully flat bed – which is ideal if you wish to relax during a long flight. The open design of the cabin, the seat configuration and the colour scheme in subtle, natural shades all help to create a feeling of spaciousness.
Lufthansa Premium Economy Class
All the aircraft in Lufthansa's long-haul fleet are fitted with a new, specially developed seat for Premium Economy Class. This enables passengers to travel in significantly more comfort than in Lufthansa Economy Class. Depending on the type of aircraft, the seat will be up to 3 centimetres wider, the seat back will recline further and the seat pitch will be larger – giving passengers up to 50% more space overall.
Every passenger can check in two bags, each weighing up to 23 kg. So there is no need to worry about fitting everything into your suitcases – and there will be enough space for some holiday shopping, too Likewise, any extra items required for business purposes present no problem.
For a fee, passengers will also have the option of using all the facilities of the Lufthansa Business Lounges. Business travellers, in particular, will enjoy being able to work or unwind in the lounges in peace and quiet.
Austrian Airlines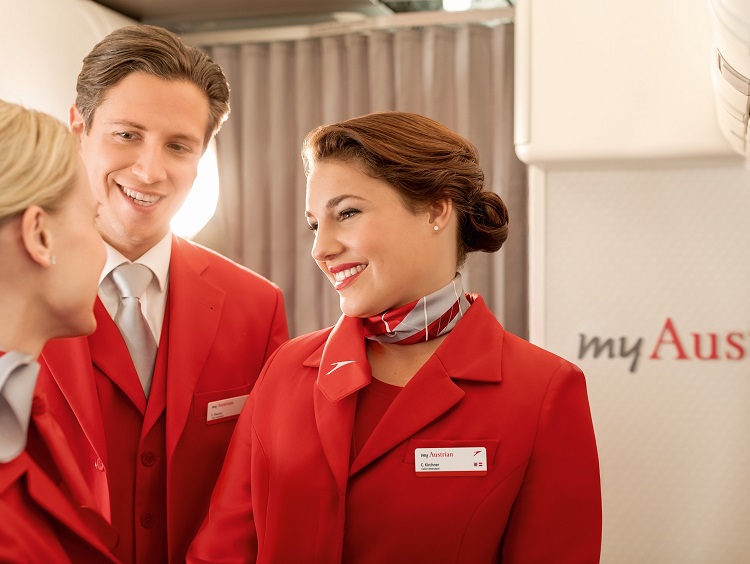 Austrian Airlines has a global route network of approximately 130 destinations from its hub in Vienna.
Short-haul Business Class
On short-haul European flights, Austrian Airlines always ensure the seat next to you free. Passengers have the choice of exclusive DO & CO menus, including hot and cold beverages and selected Business Class wines. Newspapers and magazines are also at the passengers' disposal. At Heathrow, Austrian Airlines Business Class passengers may access the Lufthansa Business Lounge in Terminal 2.
Long-haul Business Class
Austrian Airlines offer a fully re-fitted long-haul Business cabin, complete with brand-new seats featuring horizontal full-flat bed almost two meters in length, an innovative air cushion system providing greatest possible comfort, an integrated massage function and the latest onboard, on-demand, entertainment system.
DO & CO (one of the world's best caterers), is continuously developing new multi-course menus with absolutely fresh ingredients for the Austrian Business Class. On board the unique Flying Chef adds the finishing touches to delicious culinary specialties. Meanwhile, in our Flying Coffee House, we serve a superb selection of 10 freshly prepared classic Viennese coffee specialties.
Austrian Business Class passengers receive new-style amenity kits on long-haul flights. In addition to an eye mask, socks, ear plugs and a toothbrush and toothpaste, the amenity kit contains a high-quality facial cream and lip balm. Passengers departing from Vienna will receive a handy folding bag – while those on flights to Vienna will receive a shoe bag. In addition, Austrian Airlines passengers will receive a small Austrian-style limited edition backpack on selected flights.
Brussels Airlines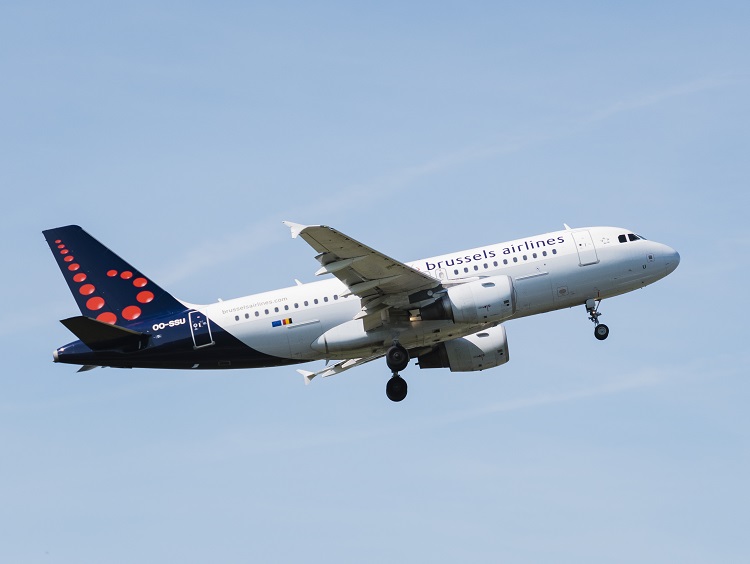 Brussels Airlines is known for its reliability, excellent service and superior expertise. The Brussels Airlines lounge's THE LOFT* and The Suite welcome Business Class passengers and Miles & More status customers.
The Economy Class that offers more – Economy Privilege
With extra legroom, seats at the front of the Economy cabin, a personal amenity kit and other exclusive advantages, Brussels Airlines offers a perfect mix of enhanced comfort and an exclusive experience for passengers travelling on the intercontinental network.
Brussels Airlines lounge: "The Suite"
Brussels Airlines continues to go the extra smile for its customers and invest in airport comfort at Brussels Airport. 'The Loft' in Terminal A, the airline now also has a lounge in Terminal B, called 'The Suite'. Compared to the previous B Pier lounge, The Suite is double the size and offers a contemporary design and relaxation to frequent flyers and Business Class passengers.
Swiss International Air Lines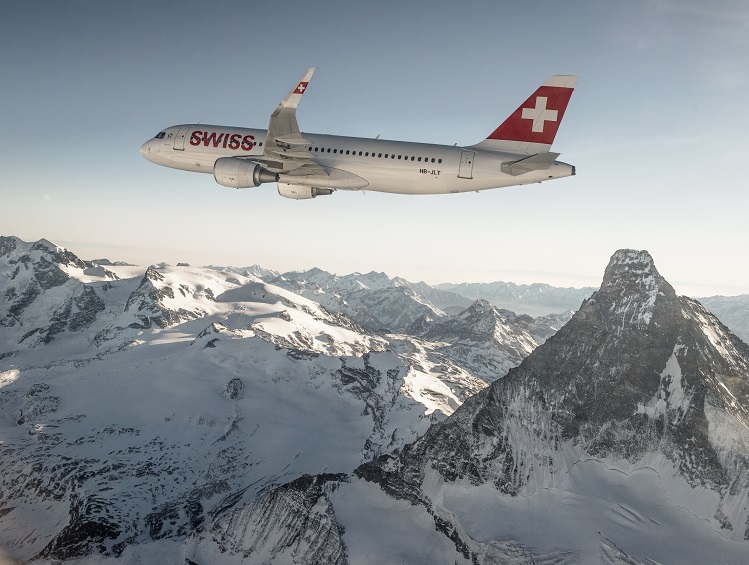 At Swiss International Air Lines (SWISS), we know that travel should provide new experiences and make new encounters possible.
Check-in made simple
Both the SWISS App and online check-in takes you to your boarding pass in just a few simple steps. Boarding passes are sent electronically to passengers, to be used on smartphones (mobile boarding pass), or by e-mail to print. Online check-in can be done from 23 hours until 1 hour before departure. When using the SWISS App, passengers will be kept up to date with the progression of their flights before departure – for example, with their. departure gate reminder. If passengers check-in on swiss.com, they can create a profile and choose automated check-in, requesting their preferred seat location (window or aisle).
New long-haul Boeing 777-300ER
SWISS has embarked on a renewal programme for its long-haul aircraft fleet with nine Boeing 777-300ERs. The successful Boeing twinjet was selected after intensive evaluations. The Boeing 777-300ER boasts sophisticated technology; and the new SWISS flagship offers excellent reliability and high levels of cabin comfort, along with 340 passenger seats.
SWISS will be able to offers passengers internet connections for the first time with its new Boeing 777-300ER.
SWISS – Taste of Switzerland
SWISS Taste of Switzerland is served on all flights departing from Switzerland. This award-winning gastronomic concept lets top Swiss chefs interpret the culinary variety of our home country in their own unique ways.