Written on 8th March 2017
10 minutes with Lisa Liguori – TAG Global Touring UK Business Development Manager
What is your role at The Appointment Group (TAG)?
I recently returned to work from maternity leave and have taken on the exciting new role of Business Development & Account Manager for TAG Global Touring UK.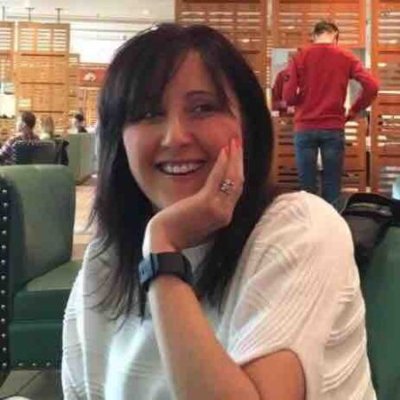 Returning to work from maternity leave can be a little daunting but I felt it was the ideal time for me to change my role within the company. The role was created as we recognised that TAG has grown considerably over the last 3-4 years and felt we needed to add another layer to the high level of service we provide our clients.  Having been in the role of Senior Tour Specialist since TAG acquired ET Travel in 2014, where I was a shareholder of the business, my new role is perfect as I am able to combine my 20 years of knowledge and experience in handling tour travel and logistics along with my contacts within the industry.
In this new position it is my responsibility to look after all of our UK touring clients and ensure that our service levels are maintained at the very highest level. I work closely with the touring teams in London and Manchester ensuring all tours run smoothly, demonstrate our innovative TAG Touring App to clients and proactively work to iron out all potential issues before they arise. Furthermore I build relationships with former, current and new clients with the objective to follow up on any new business opportunities.
What aspect of your role do you enjoy the most?
I am very passionate about the world of touring and a real people person so really enjoy looking after our clients and ensuring they are continuously "wowed" by our service and professionalism.  After working in the industry for so many years it really gets in to your veins and becomes a way of life, not just a job!
Equally there is nothing better than bringing a new client on board and show them what the TAG service is really all about.
What does your typical work day consist of?
By all means the job is not all glamorous as many may think.  In essence, my days are filled with lots of emails, telephone calls and paperwork. When possible I meet up with our clients when they are in London to discuss their experience, get feedback on the service they receive and also gather their thoughts on our TAG app.
Then, I get to attend the gigs, which is always a real treat! I love live touring and experiencing the whole thing come together at the show is especially satisfying when we've worked on the tour since the planning stages.
What do you think makes TAG different or unique compared with other Travel & Event Management companies?
I would have to say that the long standing relationships we have with our clients is a real testament to the work that we do. Our clients require a very comprehensive service and if you do not deliver, there is no guarantee they will not look elsewhere the next time they go on tour. All of our Tour Specialists understand how important it is to go the extra mile for our clients and become a key part of the team when working on a tour.
Retaining these clients and building close relationships with them is very important, we know what our clients expect, like and dislike.  TAG has an "anything is possible" policy and we strive to find a solution to any challenge we are presented with!  The team are also very proactive and think ahead to look at things we can offer in order to make the lives of our clients easier. The TAG Global Touring App is an excellent example of this.
As TAG has been handling the tour requirements of our clients for over 25 years we have also built unrivaled relationships with our preferred suppliers enabling us to offer the very best rates and deliver any tour within budget. 
What has been your best memory so far whilst working for TAG?
There have been so many it is difficult to pinpoint one in particular. The social events and TAG conferences are always a great laugh, my first TAG conference being handcuffed during the team building events is one memory which sticks out in my mind! The staff are very much at the heart of TAG.
What is the one thing you cannot live without?
It is perhaps a sign of the times we now live in but I have to admit the one thing I would struggle to live without is my phone. I am on it all the time…it is almost like a 3rd arm!
What would be your perfect holiday/vacation?
I am not going to lie, I do like to unwind on holiday. I will 'never say no' to a nice beach, warm weather and doing absolutely nothing with a cocktail in one hand and my iphone in the other!
What is your favourite city and hotel in the world?
Rome is my absolute favourite city. It's a city steeped in history, wherever you look you can see the most beautiful architecture it feels like wondering through a huge museum. The city also has a real buzz and is full of life. Plus, the food and drink is just out of this world. When in Rome I like nothing better than to stay in the Hotel de Russie, it's a little slice of heaven. The setting is incredible the garden is fabulous and the rooms mind-blowing. I will go there any day!
Get a fast track response for your enquiry
Please complete the following to get a call back from one of our travel experts.