Written on 24th October 2016
Creative Britain's Travel; A word from the experts
Organised by the team behind the London Business Travel Show and the Business Travel iQ Conferences, the Business Travel Summit is the UK's most comprehensive one-day conference for all travel buyers.
This year The Appointment Group's (TAG) CEO, John Gianquitto was invited to take part in a panel focusing on Creative Britain's Travel. The event united three highly experienced travel experts discussing entertainment travel within the business travel market, the challenges faced by entertainment Travel Management Companies (TMC) and they touched on the 'hot topic' of security and duty of care.
The panel was hosted and skilfully mediated by travel writer Mark Frary whilst the panel was composed of:
John Gianquitto, CEO, The Appointment Group
Carolyn Roome, Vice President, BCD Travel
Aisha Battersby, General Manager, Stage and Screen Travel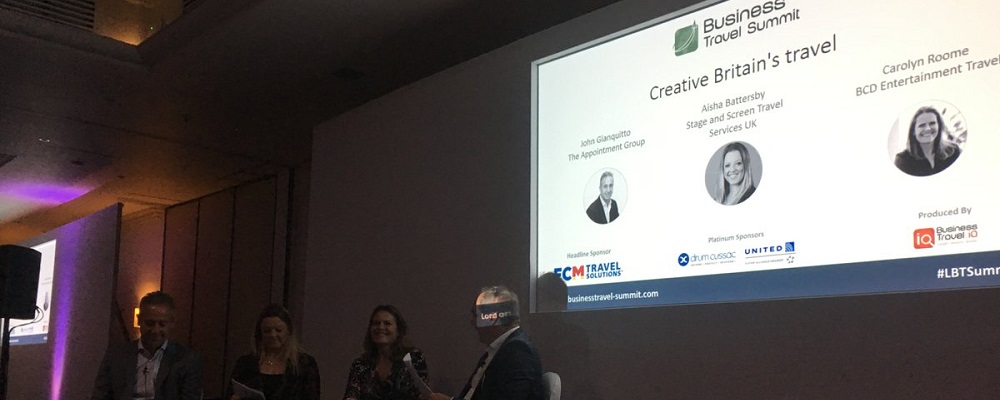 The nature of entertainment travel
A common misconception is that organising travel for the creative industry is not so different to that of the common business traveller. The truth is, despite the fact we are moving people around the globe in both cases, the travel requirements for creatives are far more complex than those of the 'traditional' business traveller.
Entertainment travel is a mix between corporate, group and high-end VIP travel. The logistics involved with any tour can be very challenging. Depending on the size of the tour a TMC will have to manage multiple traveling parties with different requirements and budgets. In addition to that, the artist and their close entourage will have their own list of specific timelines and requirements we need to cater for.
John Gianquitto comments; "TAG prides themselves on offering a very high touch service accommodating our clients to the nth degree. To meet expectations and budgets it is essential to have very close relationships with suppliers, which has always been one of TAG's priorities. Without the support of these trusted suppliers, who can demonstrate the degree of flexibility we require and are willing to accommodate specific demands, it is almost impossible to deliver a smooth tour."
The importance of security and duty of care
Duty of Care and security has always been of paramount importance but has become even more of a cause of concern in the past couple of years. Terrorist attacks around the globe, such as the Bataclan attack in Paris, as well as incidents such as the burglary of Kim Kardashian's apartment have brought this matter to the attention of the greater public.
As a TMC we have the responsibility to do everything in our power to ensure the security of our travellers. TAG works alongside our suppliers to implement all possible security measures and meet the ever increasing protocols demanded by our high-profile travellers. Beyond that we have to take a step back and rely on their management and security teams.
In the case of entirely unpredictable tragedies like the attack on the Bataclan our mission is to respond discreetly, quickly and efficiently. John said: "With talent in the French capital we acted swiftly to ensure their safety and took the necessary steps to get them back home as soon as the French air-space opened to air travel. These are terrible scenarios no one could have foreseen and have a lasting traumatic impact. Some of our clients consequently decided to postpone or cancel their tours, which is understandable, we will be ready when they decide to go back on the road."
Confidentiality vs Social Media
[caption id="attachment_17616" align="alignleft" width="172"]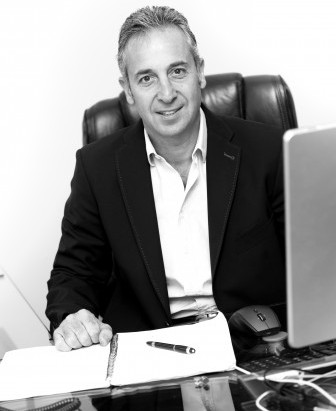 John Gianquitto[/caption]
Much like the security, confidentially plays a huge part in the entertainment travel business. Celebrities live very public lives and are constantly courted by the media, therefore they greatly value privacy when travelling for professional purposes. With the rise of social media however, they have found it to be increasingly difficult to maintain an acceptable degree of anonymity. Smart phones enable each and every one to record and publish the whereabouts of these VIP travellers. Furthermore, the talent, some of whom are avid social media users, forget at times that over-sharing can have a knock-on effect on their freedom of movement and consequently their security.
TMC's and their staff all work within the strict remits of Non-Disclosure Agreements (NDA's) but this does not guarantee that an overzealous hotel staff member might not knock on their hotel door to ask for an autograph on occasion.
John adds: "These occurrences are certainly unpleasant for our clients. Unfortunately many travellers have a false sense of security as they reside in the very best hotels and are constantly surrounded by their entourage. No celebrity can expect to be totally immune to this type of attention. We, as a TMC can only do our very best to keep these incidents to a bare minimum."
The limitations of the Business Travel industry
With the nature of entertainment travel being different to business travel it is not uncommon entertainment travel TMC's encounter some recurring issues. The rigidity of suppliers and partners is often the source of the issue. Timelines and tours changing regularly, contracts and pre-imposed timelines do not apply. TAG therefore works closely with partners that understand this predicament and are willing to adapt. There are certainly valuable business opportunities for suppliers willing to comply with the peculiarities of entertainment travel to ensure future business.
Get a fast track response for your enquiry
Please complete the following to get a call back from one of our travel experts.