Written on 15th March 2018
TAG Global Touring Izzi Robinson part of Tomorrow's Travel Leaders TTG 30 Under 30
The Appointment Group (TAG) Global Touring is extremely proud to see Izzi Robinson named as one of TTG 30 Under 30 in 2018.
Every year TTG identifies 30 promising young executives as Tomorrow's Travel Leaders, providing valuable advice and networking opportunities to help them excel. It's the list everyone embarking on a travel career wants to be on.
[caption id="attachment_21779" align="alignleft" width="222"]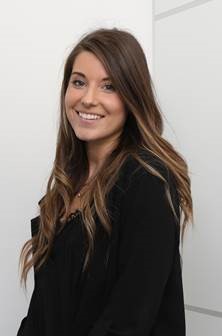 Izzi Robinson - TAG Global Touring Supervisor[/caption]
Izzi is a Tour Supervisor at TAG Global Touring UK. In just one year Izzi progressed from Tour Specialist to the role of Supervisor, overseeing one of three teams within the London operation - which she has been looking after for more than a year and a half.
She has been invited to join the sixth year of a scheme launched by Travel Trade Gazette – the industry's leading travel trade magazine.
After much deliberation, the judging panel, which comprised the Institute of Travel & Tourism (ITT), former alumni of the TTG 30 Under 30 and the TTG Media team.
Daniel Pearce, Managing Director of TTG Media, said: "The TTG Tomorrow's Travel Leaders programme has taken an increasingly prominent role in the travel industry, thanks in part to our supporters over the years including Tui, Virgin Holidays, Attraction World and World Travel Market London."
Becs Anderson, TAG Global Touring Operations Director – UK, said: "As soon as Izzi joined TAG Global Touring I saw great potential in her. She proved she was perfect for the role of supervisor and she continues to prove it every day. Izzi is dependable, efficient, and she is always willing to go the extra mile for staff and clients alike. In a fast-paced industry such as touring, she has always proved she can keep her calm and solve problems swiftly."
This year TTG's 30 Under 30 have the support of Gold Medal and Travel 2, part of dnata Travel UK, who will be joining the team at each of the events.
Everyone selected will be invited to hear from speakers drawn from today's travel industry leaders at a series of networking events and dinners, as well as at a leadership training session in 2018.
Get a fast track response for your enquiry
Please complete the following to get a call back from one of our travel experts.