Written on 13th May 2019
Tamsin Embleton: Mental health in the Music Industry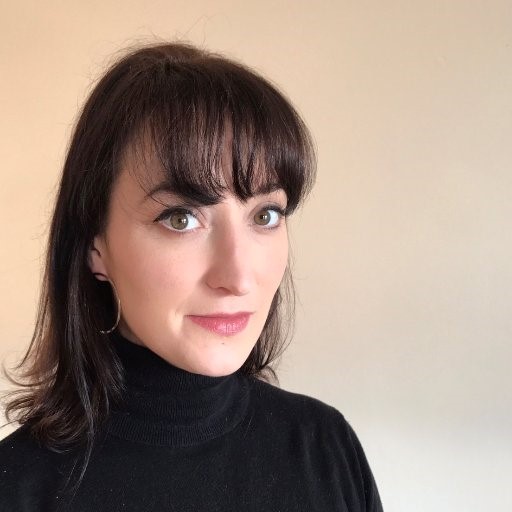 To kick off Mental Health Awareness Week we have decided to talk to the professionals about Mental Health issues within the music industry. Tamsin Embleton is an ex Music Industry booker, turned psychotherapist working with musicians, music industry, performers and creatives. We asked her a few questions about the industry and how she founded to be working in the Music Industry Therapist Collective.
Tell us a bit about your background and journey into the music industry.
I started off by interning at the Observer Music Magazine before wangling my way into booking the club nights Twisted Licks, the Insomniacs Ball, the Remix with Eddy Temple-Morris and the festival Standon Calling. I booked a variety of acts such as Buena Vista Social Club, Metronomy, the xx, Alice Russell, Battles, Friendly Fires, Liars, Late of the Pier, British Sea Power, John Cooper Clark, Fucked Up and Staff Benda Bilili. I also joined Mean Fiddler primarily booking the Borderline venue and also in the Jazz Café and the Garage. I tour managed Anna Calvi around Europe supporting Grinderman and some Interpol shows. I was an advisor at the PRS Foundation, helping assess applications for grants for artists and festivals.
After that, I was an Events Manager at Metropolis Studios, where a culmination of challenging experiences and relationships really hit me and I took myself to therapy to address long-standing battles with depression and suicidality stemming from unresolved trauma in my childhood. It was tough at first but radically changed how I felt. I also worked with Tim Hole who runs Cicero Coaching and he helped me figure out where my strengths lay. From there I began psychotherapy training whilst booking for Bev at Killer B Music and working as a nanny for Tom at Eat Your Own Ears and Kieran Hebden (Four Tet). I spent a few years at an NHS hospital working with complex trauma and then set up my private practice specialising in working with creatives. To my surprise, it booked up almost immediately. I started to hear about other therapists with music industry backgrounds like Matt Cantor (of Freestylers), Ali Hill (from Universal) and Cristalle Hayes (from RAK studios). We decided to pool our knowledge and expertise, setting up a collective called the Music Industry Therapist Collective. There's currently 9 of us working in the UK and LA.

Why do you think so many people within the Music Industry suffer from mental health issues and addiction?
Many people in the industry are carrying weights of unresolved trauma, depression, anxiety and insecurity that have been with them (though perhaps not in their conscious awareness) for years and present in different ways. Music can be a great healer, providing a way to escape, transform, express and transcend difficult feelings through creation, performance and the collective joy of shows. When a show goes well, the insecurities melt away. The difficulty is that the relief music provides is temporary and painful feelings often return during the in-between times.
The music industry can also offer a way to rebel or reject social conformity, offering a place to connect and belong in a tribe of like-minded others. Underlying vulnerabilities can be exacerbated by the unique pressures of the industry which can be highly pressured, competitive and unpredictable. On the one hand it can be exciting and fast-paced but on the other it can also be stressful. For many in the industry self-worth is intrinsically linked to their job or achievement, with the industry providing a one-stop shop for their social as well as professional relationships. If they then lose that job, or stop feeling they are achieving, they may feel very vulnerable and isolated.
Let's take touring for example: imagine someone is struggling with the rollercoaster of intense experiences that occurs on the road. They are away from their family, friends and usual resources for coping whilst also being surrounded by alcohol, sometimes drugs, porn and perhaps opportunities for sex. Maybe they develop a dependency or addiction as a way to manage, numb or cope with the rollercoaster. Due to the 'culture of silence' on the road, they might feel unable to speak out due to shame or job insecurity and suffer alone in silence. Often these issues aren't noticed or addressed very quickly, which I think is partly to do with the shame that men feel in admitting they are struggling (meaning that issues are dismissed or minimised), the difficulty they often have with talking openly about emotions and others on the road not feeling it's their place/responsibility to intervene. Also, there's often a fair amount of peer pressure and denial floating around. Or, perhaps that person's behaviour is disruptive and they are experienced by others as 'difficult'. That person might not realise they have a problem until the post-tour depletion hits and they're sat at home, alone, missing tour and drinking at beer at noon. That's partly why we're writing the touring & mental health manual – to educate people on the signs of mental health distress and addiction and provide some support.

A big barrier we have to address is the stigma and shame men feel around talking about emotions. Touring parties are still, in the majority, male dominated. In the general population in the UK, men are between 3 and 4 times more likely to take their own lives than women are. If you are a male musician, this risk of suicide is 2.52 higher than men in the general population (source: Office for National Statistics).

How have attitudes towards mental health and addiction changed in recent years?
Around 2015 I started noticing a shift with artists like Benga, Kendrick Lamarr and Kate Nash talking to the press about their mental health difficulties. That picked up pace in 2016 with Kanye West, Zayn Malik, Selena Gomez and others – many of whom burnt out during or as a result of touring. In 2016 Help Musicians released some data gathered from a research study that showed musicians are up to 3 x more likely to suffer from depression than the national average. Participants said that though the creation of music was felt to be therapeutic, the working conditions were detrimental to their mental health and they felt there were gaps in the provision of help. That's partly why we set up the collective, to help address this gap (and support each other in an otherwise fairly solitary job).
In the past few years we've also tragically lost a number of artists due to mental health and addiction including Chris Cornell, Avicii, Chester Bennington, Scott Hutchison, Mac Miller and more recently Keith Flint. Conversations are happening now and thanks to the passionate and dedicated people at Music Support and Help Musicians – we have 2 x 24/7 helplines and guides written by the Music Manager's Forum and the Association for Electronic Dance Music. Help Musicians, Music Support and the PRS members fund offer financial support for short-term therapy for artists (and in some cases industry). We also have BAPAM plotting routes to care, companies like Music & You offering fan support at concerts and Music for Mental Wealth offering coaching.

How does the MITC provide assistance to people in need?
We offer talking therapies and EMDR to artists and industry who are struggling with mental health, trauma and addiction. Sessions are held in person, or through online video sessions if the client is working away. We work with clients facing a wide range of difficulties including clinical diagnoses, addiction, stress and burn out, the loss and grief around being dropped by a label/manager/artist, depression and anxiety, career uncertainty, self-harm and suicidality and the legacy of trauma (whether past or recent). Working with a therapist helps a client to understand and process experiences, making links between past events and current feelings. In helping a client to express and contain emotions, it fosters resilience, self-awareness, a sense of self and the capacity to self-regulate.
We are also teaming up with some other people (such as the performance anxiety expert Dr. Dianna Kenny and artists like Nile Rogers, IDLES, Professor Green, Everything Everything and Lianne la Havas) to write a Touring & Mental Health manual. The manual is a practical mental health & touring guide written by psychotherapists, performance coaches, vocal coaches, nutritionists, psychologists, sleep experts, sexual health and addiction experts, many of whom have direct music industry experience. We hope it will support artists, tour managers, crew and managers to identify and cope with the various psychological difficulties that can occur on the road such as performance anxiety, post-tour depression, conflict, post-show adrenalin rushes or drug-induced psychosis. We are currently seeking funding for the manual for more info please email info@musicindustrytherapists.com.
What are your hopes for the future of the music industry?
Ultimately, we now need to go beyond conversations and create more sustainable systems of working – whether that's taking an artist's mental health and well being into account when writing a tour schedule or developing training for how to recognise and talk about addiction, trauma and mental health. The industry needs to consider it's duty of care – this means considering what is needed on an individual level to safeguard a person's wellbeing.
Crucially, we also need to find funding for long-term therapy for those who need it. Much of the financial support currently available is short-term and geared towards getting people back-to-work. Sadly, this simply isn't enough for many clients whose problems run deep. It can be a bit like putting a plaster on an axe wound, it might hold things together for a bit but ultimately those same issues will return (perhaps exacerbated by the working conditions).
Get a fast track response for your enquiry
Please complete the following to get a call back from one of our travel experts.