Written on 9th June 2017
TAG speaks to Australian film and TV producer John Harvey about filming on Indigenous lands
If you spend any time in Australia, it's hard not to get wrapped up in the dramatic beauty of the place. Rugged, lush, deserted, fertile – it's like no other country on earth. And it's a landscape that has long taken a leading role in film. From the harshness of Mad Max to the lush tropical coastline of the latest Pirates of the Caribbean film, the country has played as much a starring role as the actors. But beneath the beauty lies a rich and deeply complex story.
Australia is home to the oldest surviving culture on the planet – its Aboriginal and Torres Strait Islander people hold an ancient connection to this country and it's a bond that film and television producers are being urged to more deeply respect, particularly when filming on locations that may contain sacred and spiritual sites.
Australian film and television producer John Harvey is one man especially conscious of the need to respect traditional owners when filming. A Torres Strait Islander now based in Melbourne, John has become one of the country's most respected Indigenous filmmakers – most recognised for his work as producer on the internationally awarded film SPEAR and, more recently, the ABC television series The Warriors.
[gallery columns="2" size="large" ids="18911,18910"]
John says the need to connect with Aboriginal and Torres Strait Islander communities is an issue that has become more recognised among filmmakers.
"But I would say it is something that needs a lot more attention." John says. "For Indigenous people it is just a fundamental thing to make sure you have permission to go into certain areas, that the Indigenous traditional owners are comfortable and approve you to film, and any filming is being conducted is being done in the right places when you are on country.
"It's also something you really need to think about early in the production cycle also, more so when you are looking to integrate Indigenous characters or stories into a film."
He explains part of the issue stems from a lack of general understanding about the Aboriginal and Torres Strait Islander strong and continuing connection to their land.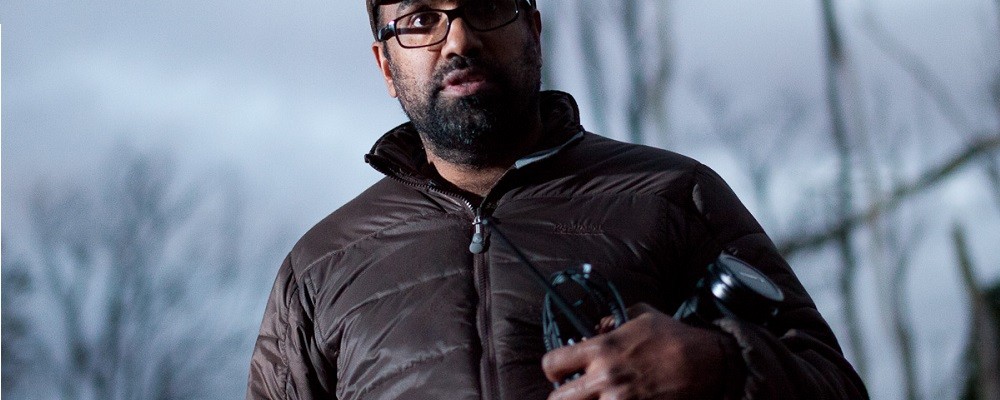 "If you are going to film anywhere it is always important to get local knowledge." he says. "And the oldest local knowledge is that of the traditional Indigenous owners. It's really important as they can give you some context about locations which can inform the story you are trying to tell in a film."
Not to mention the practical upsides, he adds.
"You end up with all this incredible knowledge that helps when you are filming like how the environment responds to things, what animals come out…when the sun hits a particular spot," he says. "And then there are logistic problems where it really helps.  'Is there a gorge I need to trek gear 500metres to get to, or is there one with a carpark right next to it?'. All that stuff is important because in Australia, particularly in summer, it can actually be a pretty dangerous place for a film crew."
John suggests the best place to start for production companies is a comprehensive set of protocols developed by Screen Australia. Available to download here, the document covers everything from respecting culture and intellectual property rights, to the use of images containing sacred objects or sites.
The document also includes a comprehensive list of Land Councils and Indigenous organisations around the country that should be any filmmakers first port of call when looking to gain permission to film on country – a requirement set out under legislation.
The Appointment Group's General Manager of Asia Pacific Film and Media, Alli Pratt, has extensive experience working with production companies whose work has taken them to some of Australia's most remote regions.
She highlights TAG was not only able to work through the challenging logistics involved, but provide important guidance on working with Indigenous communities and their country.
"As a company, we feel it is incredibly important to acknowledge and be respectful of traditional owners," Alli says. "And we are more than happy to work with our clients to ensure all the right connections are made as they travel around the country."
Please contact Alli Pratt, General Manager of TAG Global Film & Media Asia Pacific, for further information and a confidential discussion around your next project on Alli.Pratt@appointmentgrop.com or +61 413 743 183.
Get a fast track response for your enquiry
Please complete the following to get a call back from one of our travel experts.