Written on 12th December 2018
Australia's film industry in the spotlight
The future of Australia's film industry is looking bright if last month's SCREEN FOREVER conference is any indication.
Presented by Screen Producers Australia (SPA) and supported by TAG, the event is largest annual gathering for the film and television industry in the country.
Now in its 33rd year, the event has become the place to do business with all facets of the industry from commissioners to network programmers.
More than 800 delegates from six countries travelled to the Crown Conference Centre in Melbourne for three packed days of keynote addresses, panel discussions, pitching opportunities, roundtables, networking events.
SCREEN FOREVER also hosted over 200 creatives and creative executives as speakers, moderators and producers across our 81 sessions. The film sector is one of constant change with the latest market trends and opportunities the focus of discussion.
The event wrapped up with the annual SPA Awards which recognised the best in Australian film and television production.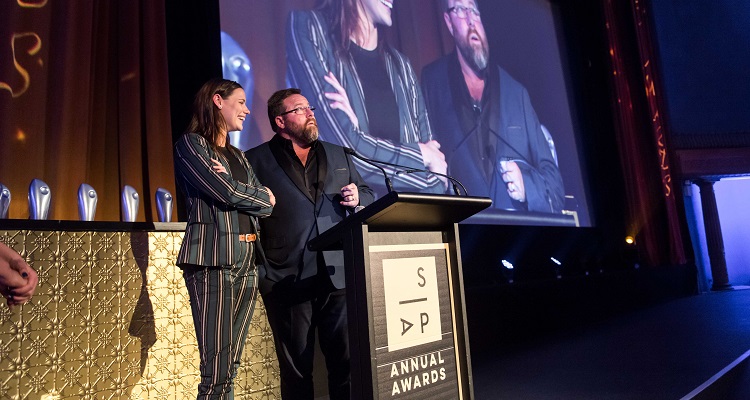 SPA Director of Marketing, Communications, Partnerships & Events Carrie Ann Huddleston said this was the first year working with TAG on the event.
"SCREEN FOREVER is built on relationships and I'm proud to say our relationship with TAG felt personal and mutually beneficial," she explained. "Their agents took the time to tailor services to our unique screen industry event, and their experience and expertise in the film and media sector shone through."
TAG's support for SCREEN FOREVER is just one component of a growing partnership with SPA. On tops of managing travel for the conference, TAG played a central role in negotiating a special baggage allowance to SPA's associate members with airline Virgin Australia.
Similar to VA's music baggage allowance, the offering provides members with additional baggage free of charge, easing the expense for traveling productions.
To find out more about the baggage allowance contact TAG's APAC film and media division at film.au@tag-group.com
Get a fast track response for your enquiry
Please complete the following to get a call back from one of our travel experts.