Written on 1st April 2019
Screenworks - Taking unique Australian voices to the world
It may have started at an informal barbecue, but over the past decade or so Screenworks has emerged as one of Australia's most important film organisations, supporting hundreds of filmmakers working across the country.
Now with 400 members in all of Australia's State and Territories, Screenworks is a critical not-for-profit charity organisation that develops the film industry in the country's regional centres.
Screenworks CEO Ken Crouch explains the organisation is committed to delivering programs and initiatives that increase the voices and stories on screens that come from outside the major capital cities.
"Approximately one-third of the Australian population lives in remote or rural areas of the country," Ken explains. "Access to opportunities and resources are lower for people living in remote and rural areas and tends to decrease with remoteness from a metropolitan centre.
"However, when it comes to what Australians want to see on the screen, the Top 100 Australian Feature Films of All Time published in February 2017 by Screen Australia demonstrated that the majority of the top 20 most successful films at the box office have been made in regional areas or are stories set in distinctly Australian landscapes. Australian audiences are also engaging with regionally-based TV episodic drama and comedy content, including The Kettering Incident, A Place To Call Home, Rosehaven and Doctor Doctor."
Following the growth in the sector, Screenworks has now become the largest regional screen industry body in Australia. Among its key objectives are to strengthen the screen industry in regional Australia, increase screen related jobs and opportunities in the region, and build networks, opportunities and benefits for members.
"Screenworks members are generally regional filmmakers who want to connect with the screen industry or take advantage of the programs, events and initiatives that we deliver each year," Ken says. "Our members are from a broad cross-section of the industry, with most being screenwriters, producers and directors. Screenworks also have members that live in metropolitan centres who are interested in discovering regional talent and stories or to take advantage of membership benefits such as discounted insurance."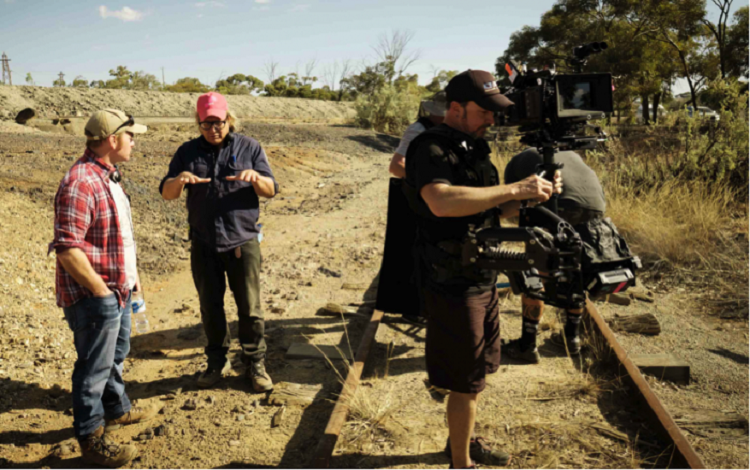 Screenworks' principal role is to support and provides leadership for the development of an innovative, vibrant and sustainable regional screen industry across Australia.
"We do this by providing professional development, networking opportunities and connections to industry and market for regional screen content creators and workers across Australia," Ken explains.
"Each year we deliver approximately 35 industry development and networking events and 10 professional development programs that are designed specifically for regional people to overcome the barriers and challenges to forging a career while living in regional, rural or remote Australia," he adds.
"Our programs are based on regular surveys and input received from regional people, Screenworks' members and the industry itself. Each program is tailor-made to address a specific need that has been identified."
Among the organisations major events this year was the 'Business of Producing Conference' held in March and supported by TAG as travel partner.
TAG General Manager of Asia Pacific Film and Media Alli Pratt says supporting regional filmmakers and those larger companies taking productions to the regions was central to the future of Australian screen production.
"We work with numerous filmmakers and production companies that are not only based in regional areas but film in all parts of the country," she says. "It can be hugely challenging but supporting the work of this industry and a committed organisation like Screenworks is something we are very proud of."
To find out more about Screenworks or to access a range of resources head to www.screenworks.com.au
Get a fast track response for your enquiry
Please complete the following to get a call back from one of our travel experts.