Written on 8th July 2016 by Sam Robson
Events in Las Vegas, USA – the expert's view
UK Events Director, Marjory Brown from the Global Events London team, shares her insight on what makes Las Vegas a totally unique, exciting and possibly surprising destination for large or small scale conferences and meetings and incentives for domestic and international guests, particularly from the UK and Europe.
Las Vegas is exceptionally well equipped to deal with large and small groups alike. In business terms, it has it all; bedrooms, conference space, jaw-dropping activities and some of the world's best dining and nightlife experiences.
Why Las Vegas as an event destination?
Infamous as Sin City, Las Vegas, as well as an assault on the senses as soon as you land – the constant 'kerching' of gambling machines, the outrageous, the weird and the wonderful, also offers access to stunning landscapes and some of the world's best entertainers and restaurants.
Weather wise, you can't beat Las Vegas for sunshine. Boasting more than 300 days of sunshine every year, peak summer can reach temperatures upwards of 40°C but from October through to February, temperatures average in the mid-teens which will please anyone from cold and wet locations.
Flight access is excellent from the UK, with a number of direct daily flights from London airports with carriers including British Airways, Virgin Atlantic and Finnair. In addition, there are frequent indirect flights from European hubs such as Amsterdam, Frankfurt and Paris. Flights from Sydney, Melbourne and Singapore are indirect but offer a great opportunity for a two city event with New York, Los Angeles or San Francisco. Of course there will be the inevitable jet lag to consider but good flight management with afternoon arrivals offer a chance to recover for following days' activities.
For incentive groups, a four or five day programme would be ideal to allow for any jet lag. We'd suggest an informal welcome dinner and an early night on arrival! For the rest of the stay, Las Vegas offers more than gambling and gaming: there are some spectacular activities to impress everyone.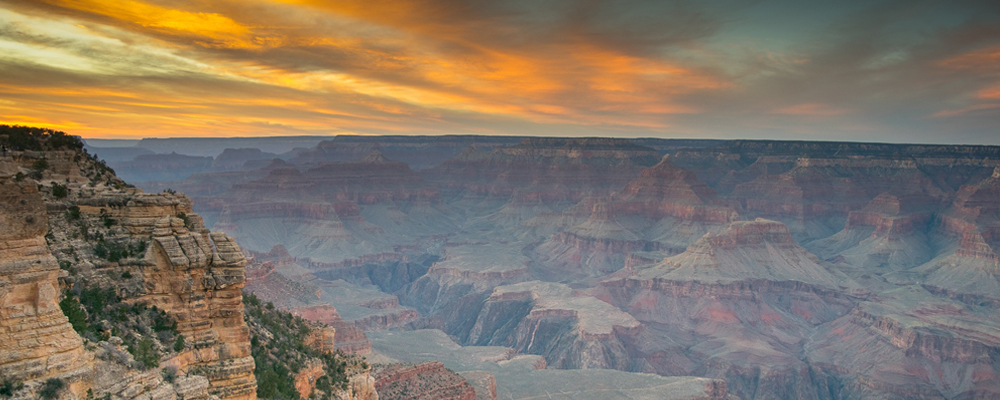 Our favourite for incentive guests is a morning helicopter flight, taking in the Hoover Damn and Lake Mead en route to one of the wonders of the natural world, the Grand Canyon. This specular gorge, carved out of the landscape by the Colorado River, is part sacred Native American land and part USA and is home to some wonderful wildlife. The helicopters land in the Canyon at a lovely picnic site, perfect for photos and a refreshment stop. Our guides provide guests with a light breakfast and a celebratory glass of fizz all whilst relaying the history of the Grand Canyon and what sights to look out for on the return flight.
When it comes to accommodation, there are a number of options to suit every budget and as reportedly Las Vegas boasts, it has more hotel bedrooms than all of Western Europe, we can recommend the right time of year to travel, you will have more budget to spend on memorable activities, as rates are extremely competitive during off peak periods.
If your programme involves a meeting or conference, most of the large hotels have their own conference spaces. The enormous Las Vegas Convention Centre plays hosts to numerous large scale expos and trade shows throughout the year, and creating a host event for client's attending an exhibition is a great way to focus attention on your stand and products. If your group aren't attending an expo, our event planning will help you avoid the city during these really busy times when hotels and restaurants are at a premium to ensure you get the best experience.
After a busy day of meetings there is nothing better than to bring the group together over a sundowner at the rooftop bar at The Palms. This amazing open roof terrace is a fantastic place to watch the sun set over the cityscape and just a floor above, Alizé, a French style restaurant offers a beautiful dining experience. If the mood takes your guests, then the bar back downstairs really gets going after dark when it turns in to a fun club, it's a great place to let loose with the iconic backdrop making some great photo opportunities to boast about when you get home.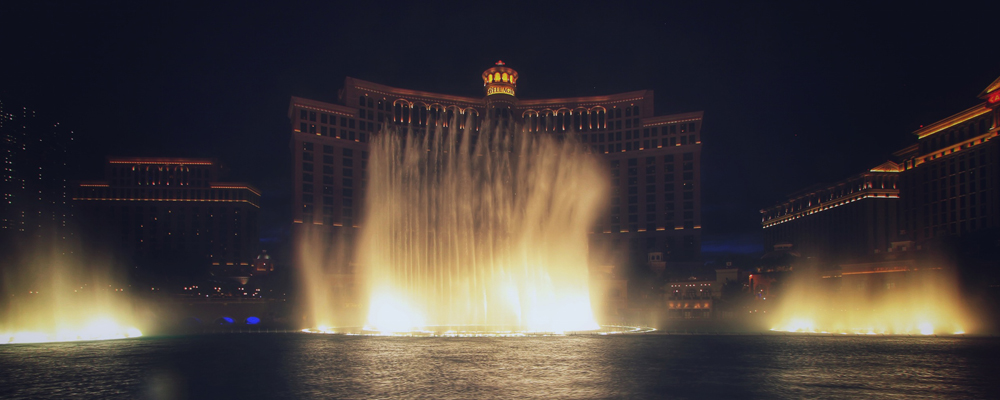 There are a plethora of restaurants suitable for groups of all sizes and with celebrity chef outposts in Las Vegas, you are spoilt for choice. Each night you could offer a different culinary experience whether it be Italian inspired, multi-course menu at Wolfgang Puck, joining the flash-pack at STK or a simple, low key evening at Gordon Ramsay's Pub & Grill your guests are bound to leave Las Vegas suitably sated.
Another great way to see the city from a different perspective is to take a trip on the aptly named High Roller – a giant ferris wheel with capsules that can be privatised with bar and catering options to suit. If your guests seek a high adrenaline option then point them in the direction of Big Shot at the Stratosphere – a truly stomach churning ride rocketing those brave enough over 1,000 feet over the city. Slightly less fear inducing but nevertheless fun is the Voodoo Zip Line at the Rio Hotel.
As temperatures can soar in to the forties, we recommend no to try to cram too much in the programme and give your guests some time to enjoy the shopping at the enormous malls and outlet villages or just watching the famous Bellagio Fountains or Mirage Volcano. There is something for everyone in Las Vegas and, whilst it can be a sensory overload, we can certainly create a memorable experience for any group demographic.
For more information on The Appointment Group's global event management services, please contact the team here.
Get a fast track response for your enquiry
Please complete the following to get a call back from one of our travel experts.