Written on 5th April 2018 by Sam Robson
How can we use less plastic in events?
According to Greenpeace, up to 12.7 million tons of plastic end up in our oceans every single year. Plastic pollution is a global issue that needs immediate attention and the events industry is no exception. With offices over 4 continents, the Appointment Group Global Events team recognise the harmful impact that plastic waste from events has on the environment across the globe and is on a mission to raise awareness in the industry. It isn't something that can be solved overnight but we can all make small changes and swaps to cut back our consumption.
When planning your next event, why not take a minute to consider your plastic footprint and encourage others to take action, too? Read on to see how you can take the first steps to using less plastic in events.
Rethink water bottles
Did you know that one million plastic bottles are bought worldwide every minute, and annual consumption is expected to surpass half a trillion bottles by 2021? We all know that keeping delegates hydrated during meetings is important and having an abundance of single-use water bottles around at events isn't uncommon. But there's a more environmentally friendly way to quench everyone's thirst.
You could provide water stations or water jugs, plus glasses or compostable cups. It costs much less to use tap water and it is a more cost effective option, too. You could even offer delegates a branded re-usable water bottle that delegates can re-fill and take away with them for future use. Be sure to communicate to delegates your commitment to reducing bottled water as it will prompt others to follow suit or at least make them think about their actions.
Consider coffee cups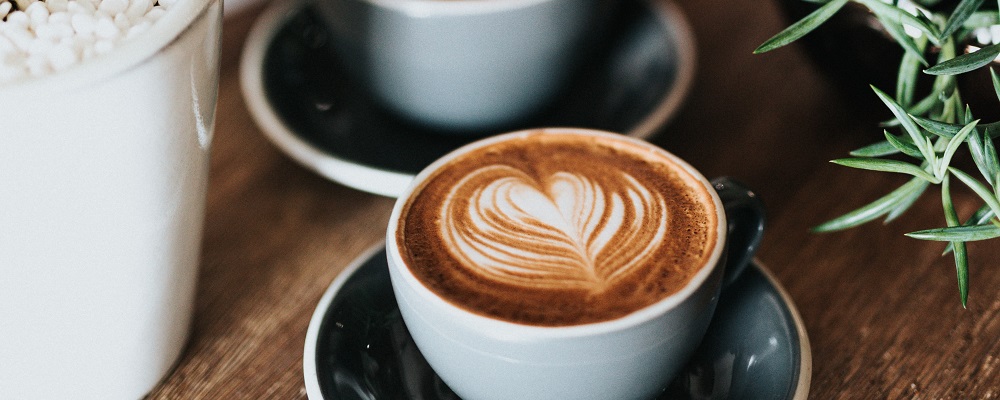 Coffee breaks are a staple feature at an event, whether it be for networking or just re-fueling in between sessions. Next time you are choosing your refreshment break options, it's worth bearing in mind that the UK alone throws away an estimated 2.5 billion disposable coffee cups every year.
International coffee shops such as Starbucks and Costa Coffee are encouraging consumers to reduce their plastic footprint by offering discounts to customers who bring their own reusable cups.
This idea could work at corporate events, inviting guests to bring their own cups for a small incentive such as a complimentary gift. For many delegates, travel is part of everyday life so they may already have their own reusable cup for on-the-go caffeine. The Appointment Group can even work with suppliers to produce a branded, practical coffee cup gift that delegates will want to use in future.
Skip straws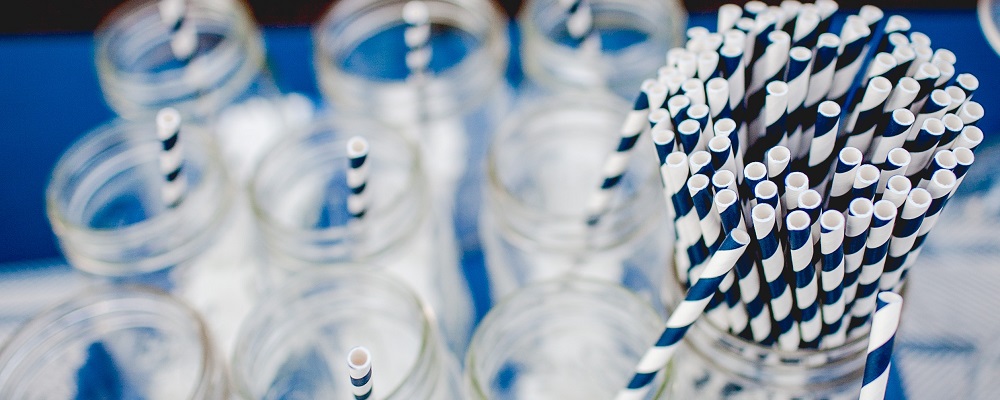 Although ditching plastic straws might not seem like a big deal, it can make a huge difference. These small pieces of plastic can easily end up in the ocean – and if left in the landfill, they take up to 500 years to decompose.
Getting rid of straws altogether (or having them on request only) is a simple change to make, but it can have a huge impact. If straws aren't readily available, you can be sure that most delegates won't miss them.
Bin the bags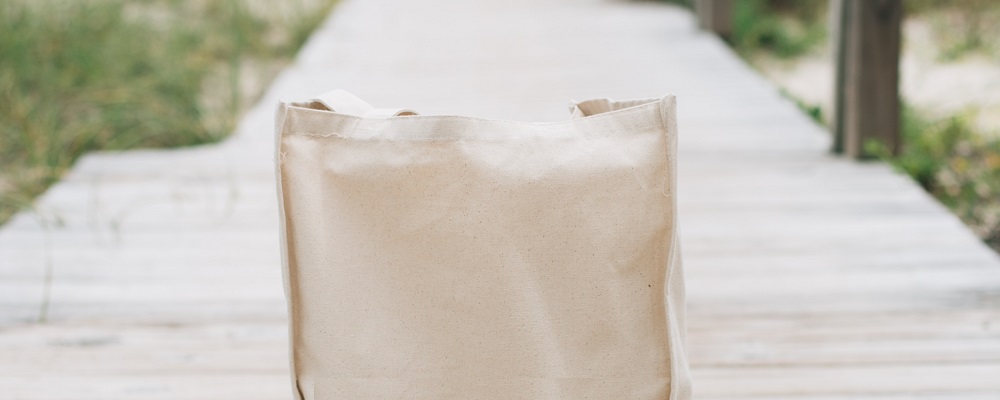 Delegate packs and goody bags are often distributed at events often in plastic folders or bags for ease. But instead of pushing plastic, why not use a more environmentally friendly option such as cotton tote bags or biodegradable materials instead?
Changes are being made by governments worldwide. In Australia, several territories have already introduced a ban on retailer plastic bags, which has effectively reduced the country's overall landfill waste. Australia is moving toward a full ban of plastic bags, with Western Australia and Queensland planning to implement the ban in mid-2018.
Without the retailer plastic bags, it is always useful to have an eco-friendly bag ready for the shopping.  Furthermore, by choosing reusable bags made from sustainable materials for your event is a subtle but effective way to show your delegates that your brand is ethical.
If you'd like to consider reducing plastic at your next event in more detail, then please contact the TAG Global Events team today.
Get a fast track response for your enquiry
Please complete the following to get a call back from one of our travel experts.