Written on 1st April 2019
GO YOU GOOD THINGS – Behind the scenes of one of Australia's newest festivals
Three cities, more than 55,000 music fans, hundreds of performers and crew – when it came to launching their new festival last year, the team behind Australia's Good Things Festival were not mucking around.
One of only a handful of brand new festivals to be staged in the past few years, Good Things brought together some of the world's best heavy music for three shows in Australia's east coast cities Brisbane, Sydney and Melbourne.
Promoter Chris O'Brien from respected music company Destroy All Lines says the long-term vision for the festival began to come together in 2017 and took more than a year to program, and launch. He explains the first step was pulling together an experience team.
"Destroy All Lines is the promoter and a few key people involved prefer to be in the background," he says. "But suffice to say they have operated some of the biggest festivals in Australian history."
For Chris, the priority was programming a festival that filled what he saw as a clear gap in the current festival market. This year acts included The Offspring, Stone Sour, Bullet For My Valentine, Baby Metal, WAAX, All Time Low, Dashboard Confessional and The Used.
"I didn't want the Festival to be too heavy as once you go down that path it makes it harder to programme each year," he says. "I wanted it to find its place in the market as an alternative music festival and to be able to move in any direction with headliners and key artists.
"You can't be too top heavy in any genre with a Festival like this. Also keeping ticket prices reasonable and giving people great value for money is a priority.
"I want people to look at our Festival each year and expect the unexpected. We try to make it a great environment for punters to just have a great fun day out with mates enjoying great music, great food and Good Things!"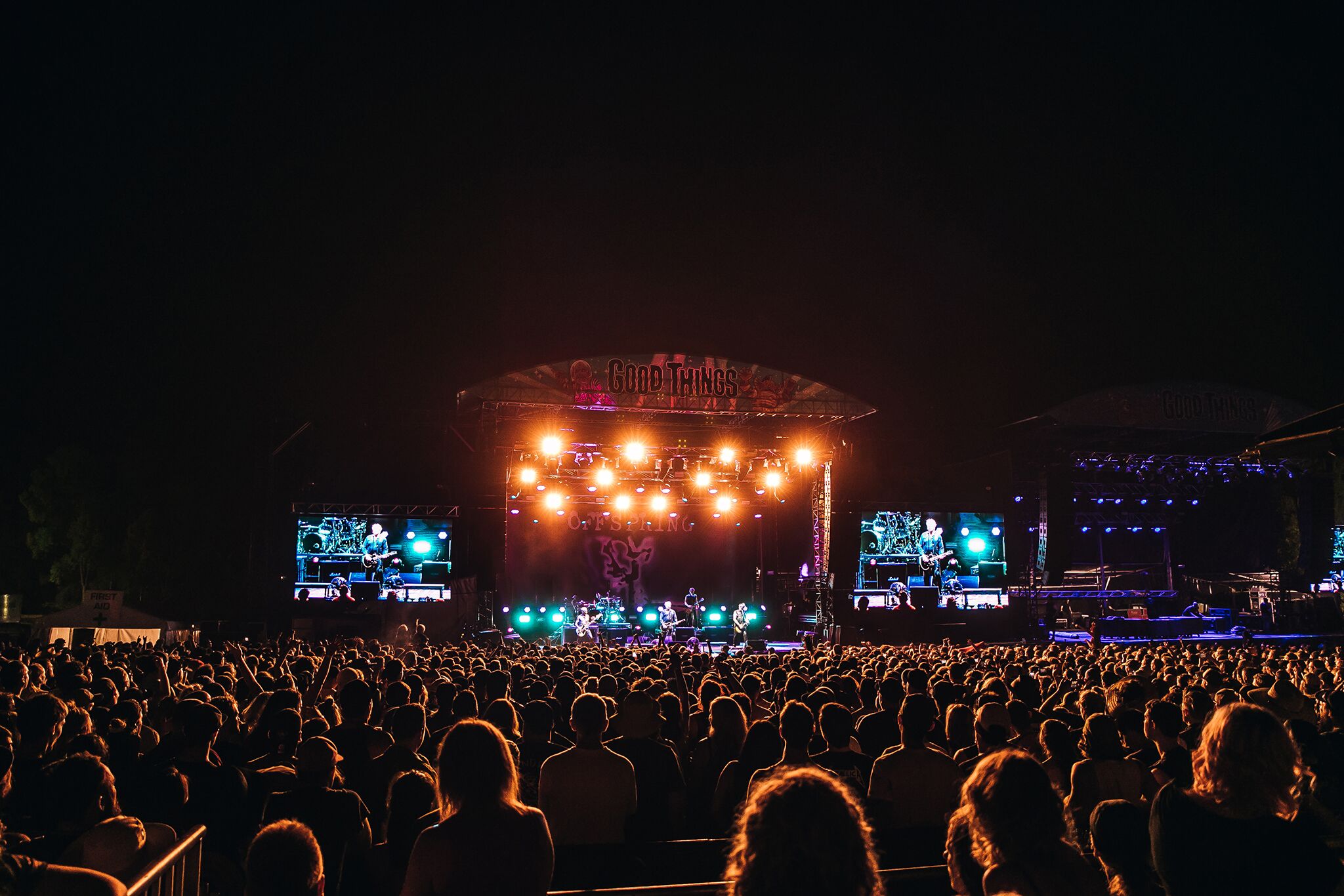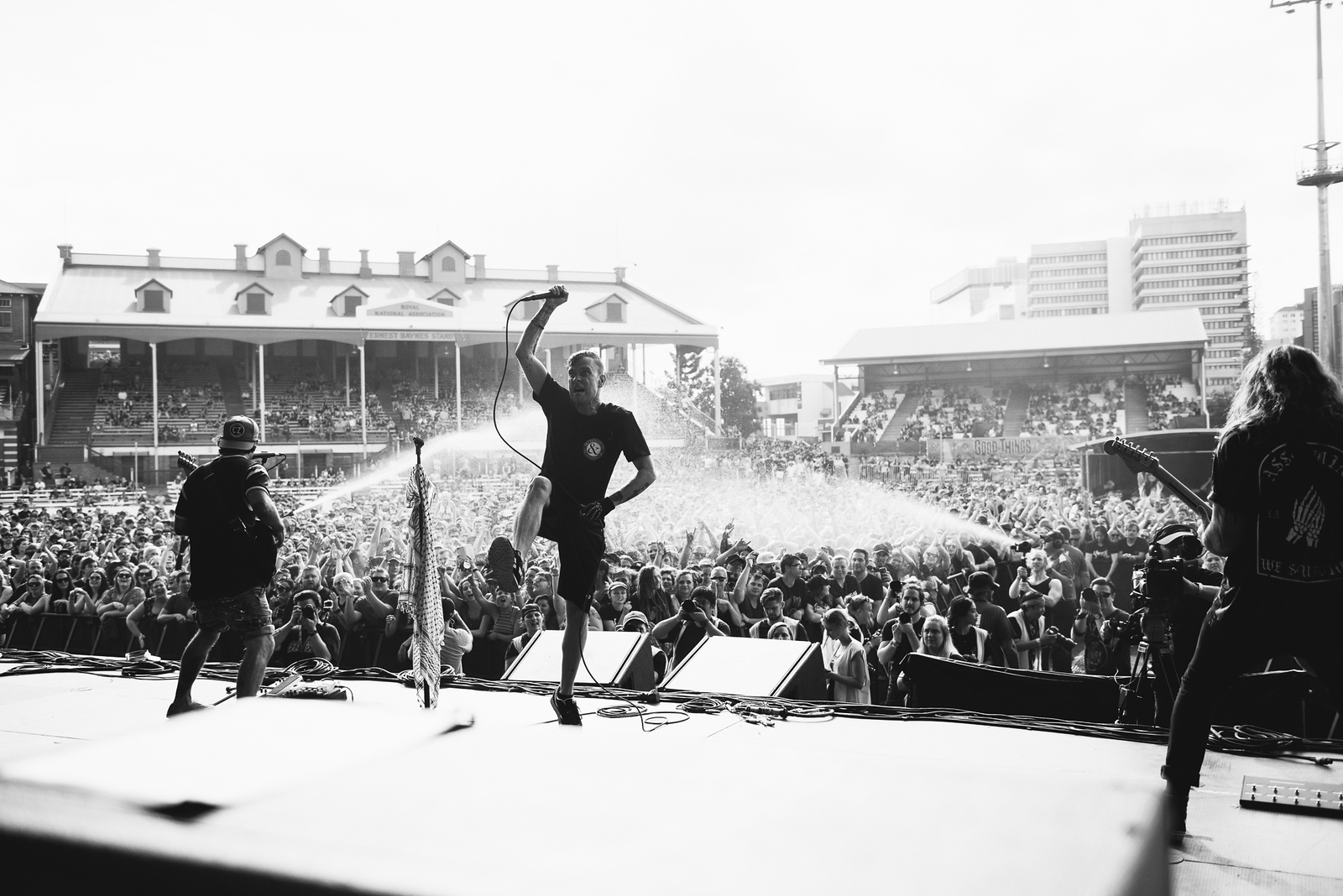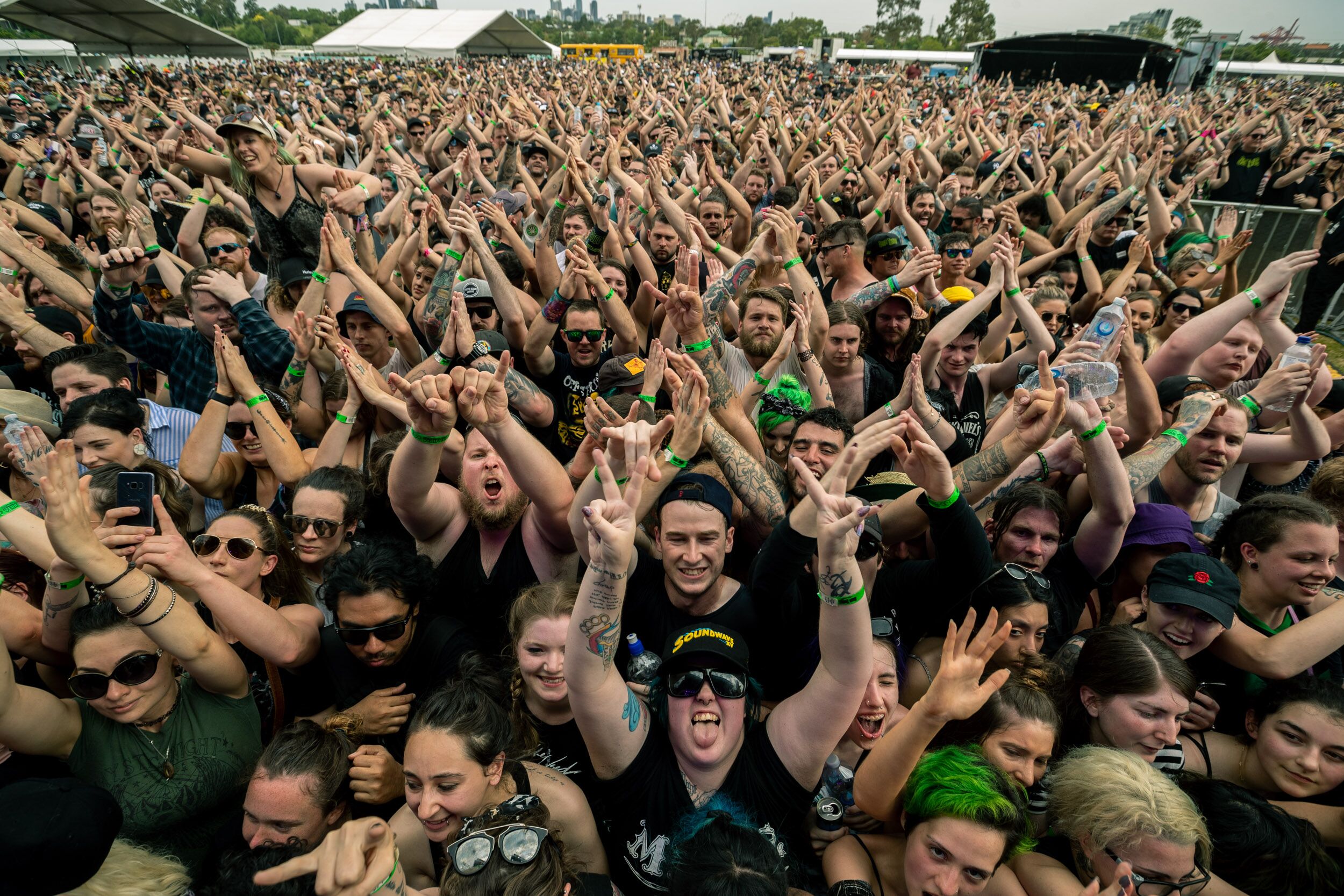 The Australian festival landscape has been notoriously fickle over the past few years – particularly for touring festivals like Good Things – and Chris says he was very wary of the risks involved in building an event like this from scratch.
"There is always a risk with a start-up Festival but I feel that also works for us as people don't have any pre conceived ideas or notions on the line-up and what to expect," he says. "We have a very experienced team and we all communicate regularly and bring in our collective knowledge to guide the event.
"The festival will only ever be as good as the artists that play. We want to create a festival that artists WANT to play which seems to have worked very well after our first year."
Also key to any festival's success, he says, is what happens behind the scenes.
"We have brought across the most experienced Festival operators in the country to work with us," he says. "They handle all our logistics in consultation with us and everything is managed within an inch of its life."
TAG APAC's General Manager of Touring Tracey Bonavia says working closely with the Good Things team during the planning stages and the actual tour was critical.
"Our role is to be responsive to what the festival needs, but to also trouble shoot as much as we can," she says. "We know the enormous challenges around launching a brand-new touring festival like this and our job is to simply make it run as smoothly as possible.
"In the end, it was a brilliant event and we are very proud to have worked alongside Chris and his team to make it happen."
Looking back, Chris says that despite the huge undertaking he and his team couldn't have been happier with Good Things round one.
"We were thrilled with our first year," he says. "The bands were incredible, punters very happy and the sites ran incredibly well. We are well down the track programming 2019 and can't wait to launch our second edition later this year."
Find out more about Good Things at www.goodthingsfestival.com.au

Get a fast track response for your enquiry
Please complete the following to get a call back from one of our travel experts.