Written on 16th July 2019
Plastic-free music festivals are here to stay
Hundreds of thousands of us will be heading to music festivals this summer. While we are all busy thinking about what performances we want to see and how much fun we can fit in while we're there—what we leave behind can be our biggest impact. More and more music festivals and venues around the world are taking steps towards plastic-free & no-waste initiatives.
Live Nation, the largest concert promoter in the world, will eliminate single-use plastics at venues and festivals by 2021. A part of a larger initiative to achieve zero waste by 2030 at Live Nation concert halls, venues and clubs.
Examples of single-use plastic items at concerts and festivals include: plastic bottles, plastic straws, glitter, plastic food trays, cable ties, toiletry bottles (hand-wash, shower gel, etc.) and tents left behind.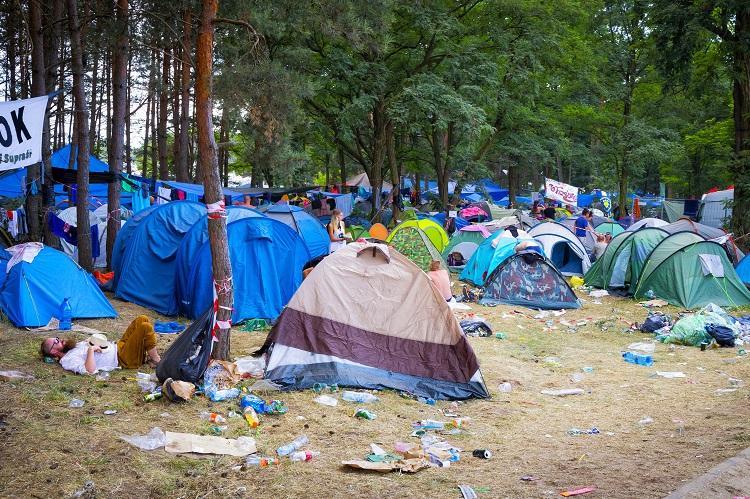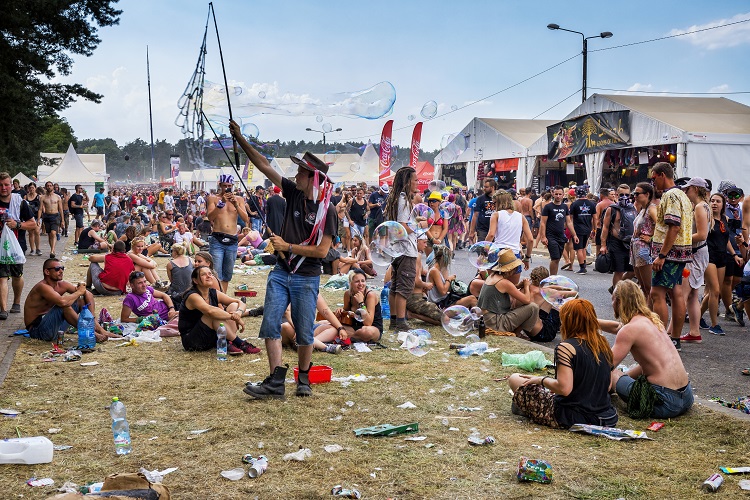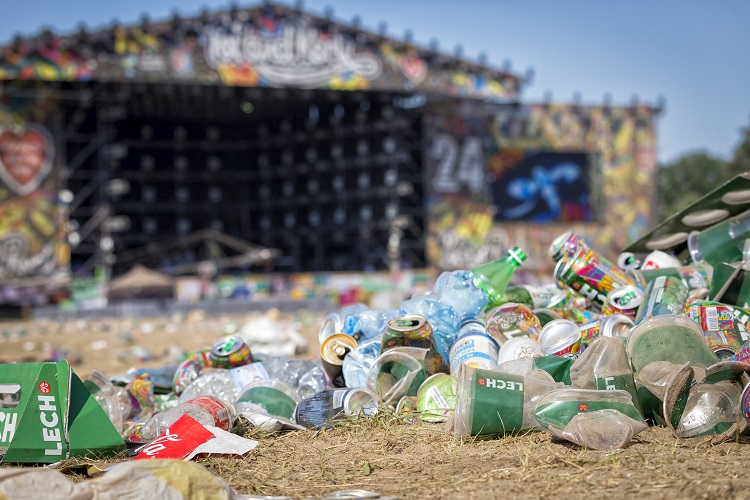 Glastonbury Festival in the UK had a plastic-free initiative this year: canned water, wooden cutlery, paper plates, 850 water points on site for reusable water bottles, and no single-use tents. A staggering 99.3% of tents were taken home after the festival (instead of being left behind and ultimately thrown away to go to a landfill).
Many festivals are making moves to cut down on plastic pollution but going plastic-free while camping out in a field can be a challenging goal. More than 60 independent festivals are urging stores to stop marketing tents as single-use items. The average tent is mostly made of plastic, an equivalent to 8,750 straws or 250 pint cups—a huge contributing factor to plastic waste.
In general, music festivals generate a lot of garbage. Bonnaroo Music and Arts festival in the US produced 679 tons of waste over four days, with the biggest waste contributor being single-use plastic, hence the initiatives being placed to change these statistics.
Several touring artists are using their influence to help. Artists such as Maroon 5, Tom Petty, Jack Johnson, and many others have taken the plastic-free initiative with them on the road and some even go as far as to talk directly to concertgoers about the issue during performances. Organizations such as PPC (Plastic Pollution Coalition) and CLIF GreenNotes work directly with artists and managers on the initiative as well.
TAG's Touring team is ready to help you experience concerts and festivals in an eco-conscious way. Check out our social media all month for #PlasticFreeJuly tips on how to get the most of your music experiences in a sustainable way.
Get a fast track response for your enquiry
Please complete the following to get a call back from one of our travel experts.