Written on 28th October 2016 by Marjory Brown
Marvellous Mauritius – The expert's view
There's much more to Mauritius than coconut cocktails and crystal-clear waters – this is a place full of colour and culture, and it offers range of activities to make your next incentive trip truly memorable. Local expert Anjuli Reeves – Events Specialist at The Appointment Group (TAG) – shines a spotlight on the island and explains how group travel companies can help you go the extra mile for your guests…
Exotic Mauritius
Accessible via a 12-hour flight from London, the tropical island of Mauritius feels a whole world away from everyday life. It's situated in the Indian Ocean, and its tropical climate makes it a genuine year-round destination – travelers enjoy lush, green scenery and sunshine from January to December, and no specific rainy season. Temperatures range from a warm 20°C to a sizzling 39°C in the height of summer, so choose the timing of your stay wisely. Whenever you visit, you know to expect idyllic scenery, impeccable facilities, adventurous watersports, world-class spas, prime golf courses and gourmet cuisine.
The ultimate incentive
If you're searching for your next incentive destination to reward top performers, Mauritius could be the ideal solution. This spectacular country is aspirational and inspirational, and an island setting is sure to provide the wow factor.
Although it falls under the long-haul trip category, this country can still be a great choice when you're short on time – especially as direct overnight flights run to and from London, meaning those all-important daylight hours aren't wasted on a plane. What's more, the time difference is just three hours, so guests won't have to deal with jet lag. All this means you can pack in many activities as they can handle, safe in the knowledge that your guests are feeling fresh and ready for action.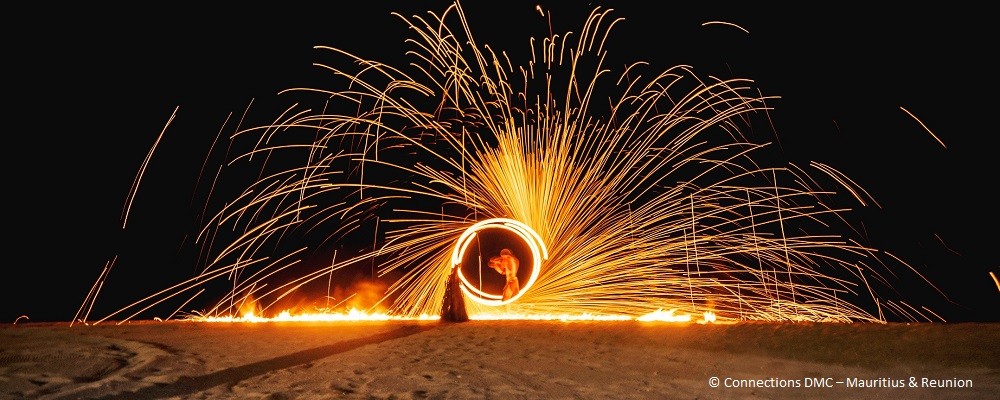 Personalise your experience
You can rely on TAG – one of the top group travel companies – to provide a personalised service when organising your incentive travel. We provide corporate travel services to clients all over the world, and we recommend combining a mix of experiences in varied settings to create unforgettable incentive travel memories. Here are a few ideas:
Add a touch of luxury to your guests' experience by welcoming them through the YU Lounge on arrival in Mauritius – an exclusive, private terminal offering a complete, five-star service and finest hospitality. Go one step further and make the transfer exceptional, too, by taking a private boat from the airport to the private pier at Four Seasons Resort or Shangri-La's le Touessrok Resort & Spa. You can even add flower garlands, musicians and chilled signature drinks on the hotel pier.
Turn your incentive trip into a voyage of discovery by taking a day-long tour of the fascinating Mauritian sites – Indian temples, botanical gardens and historic colonial houses await. Your exploration could also feature an off-road fun drive to make some off-the-beaten-track discoveries, as well as a catamaran cruise in Le Morne – during which guests will swim with dolphins, concoct rum cocktails and enjoy traditional sega rhythms. Walking tours through the historic capital and bustling port of Port Louis, and a trip to the mountains to sample authentic Creole cuisine and hospitality, are guaranteed to please the most discerning of travelers.
You could also spend a day on the luscious green islet of Domaine de l'Etoile to get up close to nature and enjoy striking views. It's also a chance to get active – horse-riding, quad biking, zip lines and guided hiking tours will really get the blood flowing. Elsewhere, the hills of Chamarel unveil the famous coloured earths, coffee plantations and a picture-perfect waterfall. For something more formal, gala dinners can be held on the tropical shores, private islands or ancient chateaux – the choice is yours.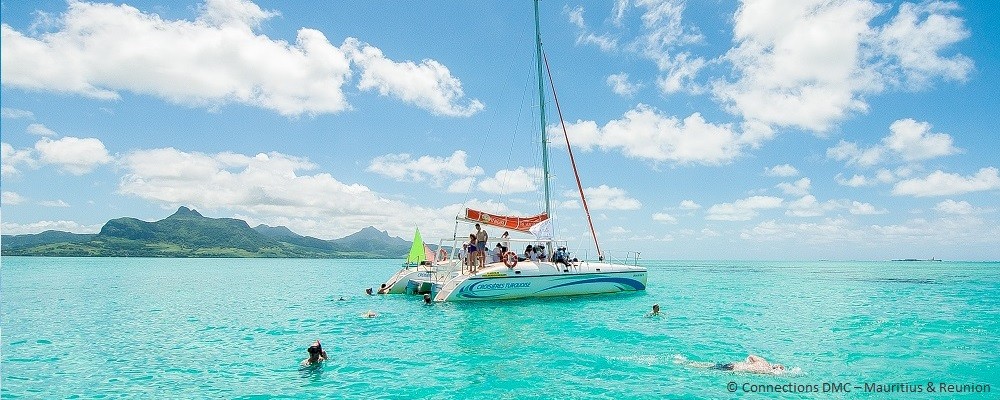 Accommodation for everyone
Mauritius boats a wealth of choice when it comes to accommodation – whether you're looking for charming boutique hotels or five-star luxury resorts. Established hotel brands like Four Seasons Resort, St Regis Resort, Lux Belle Mare or Shangri-La's le Touessrok Resort & Spa are well versed in the art of catering for incentive trips. Meanwhile, meetings and conference groups are effortlessly accommodated at The Westin Turtle Bay, The Intercontinental Resort Balaclava, The Meridien Ile Maurice or The Ravenala Attitude and planners will find flexible staff assistance and large conference facilities. Our dedicated events team is here to help you make the right choice for you.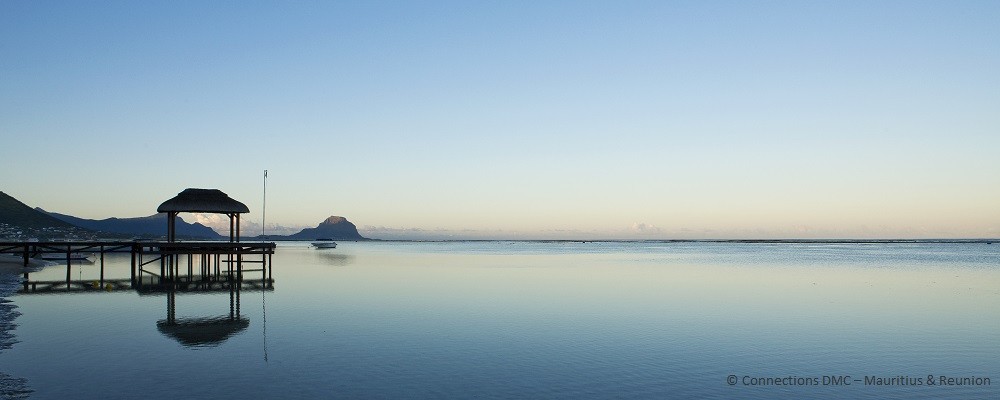 Convenient flights
From the UK, British Airways (BA) and Air Mauritius (MK) each cover four flights per week (BA from London Gatwick and MK from London Heathrow). Alternatively, you could go via Paris (daily flights from Paris with Air France and Air Mauritius) or from Dubai (two flights per day) with Emirates. US flights stop in South Africa – perhaps you could combine your incentive trip to Mauritius with a few days in Johannesburg or Cape Town. In addition, from Asia, Air Mauritius flights go from Hong Kong flying twice a week; from Shanghai and Singapore three times a week; and from Chengdu once a week.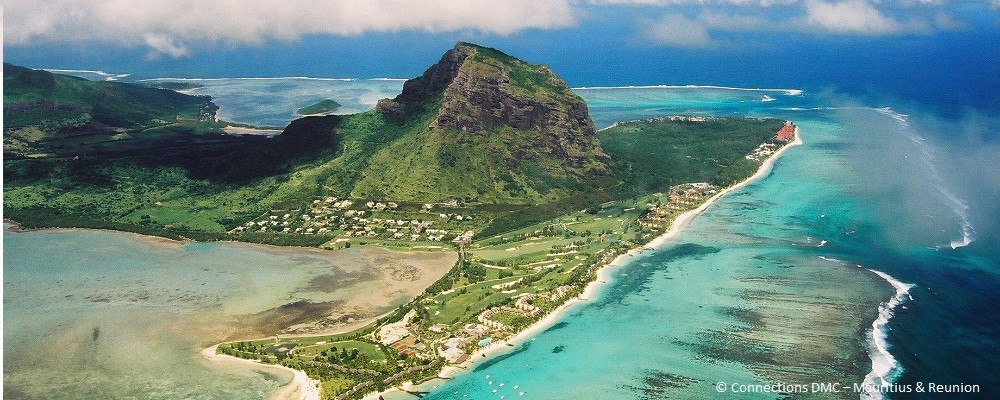 As one of the world's leading group travel companies and provider of corporate travel services, TAG are experts in arranging and planning incentive travel.
For more information on Mauritius and The Appointment Group's global event management services, please contact the team here.
Get a fast track response for your enquiry
Please complete the following to get a call back from one of our travel experts.