Written on 10th August 2017 by Bethany Chamberlain
TAG Global Events - Discover Dubai: the event planner's guide
As you might expect from a world-class city and a leading business hub, Dubai offers a wealth of venues and facilities for corporate crowds – and The Appointment Group Global Events team is here to help you plan and manage your event, every step of the way. With a skyline characterised by ambitious and arresting architecture, Dubai is home to business events venues unlike any others, and the city can offer memorable activities and experiences for your guests too. Bethany Chamberlain, Senior Events Manager for The Appointment Group, has worked with venues and suppliers in Dubai to organise meetings and incentive trips for clients. Here are Bethany's highlights of unique venues and experiences in Dubai that will wow even the most well-travelled guests…
Why Dubai?
One of the seven emirates within the United Arab Emirates (UAE), glamorous Dubai was once a fishing village and trading port. Today, it's a millionaire's playground with a distinct cosmopolitan feel and luxury venues galore – and there's no shortage of exceptional professional meeting and conference facilities. In a relatively short period of time, the city has established itself as one of the most luxurious destinations on the planet – you and your guests can expect year-round sunshine, top-class culture and cuisine, and enchanting deserts.
The city has a reputation for outstanding hospitality, though it's important to note that clothing must be 'modest' in style, in order to adhere to local etiquette – especially during Ramadan. The local experts at The Appointment Group will be able to advise you on important cultural information.
Exceptional conference and meeting venues
When it comes to venues to host your meeting or conference, there's no shortage of lavish destinations and cultural hotspots to choose from – and as the range of hotels continues to expand, there's much, much more in the pipeline.
Armani Hotel, Burj Khalifa

Located within the incomparable Burj Khalifa (the tallest building in the world, measuring 828 metres) the stylish Armani-branded hotel is every bit as sleek as you'd imagine, with sophisticated interiors and staff dressed head to toe in Armani. The conference spaces aren't the largest in the city, but the enviable location and understated style won't go unnoticed by your potential clients. The meeting rooms are suitable for smaller groups, while the breath-taking ballroom and stunning terrace are fantastic places to host larger numbers. If your guests are night owls and like a good party, the world-renowned Armani club is also located in the hotel, which plays host to some of the top DJ's across the globe.
The Burj Khalifa can also offer a spectacular activity for guests, with the observation deck 'At The Top'. Guests can travel to level 124 of the building, and take in the panoramic views of the city. For the ultimate observatory experience, take your guests to the At The Top Burj Khalifa Sky Lounge on level 148, where they can also enjoy an interactive experience with a life-size screen that allows them to explore the different corners of the Emirate.
Madinat Jumeirah

This remarkable Arabian resort comprises three five-star hotels, along with some of the city's finest restaurants (there are 40 in total) and an authentic recreation of an ancient Arabian souk. It also boasts one of the largest and best equipped conference centres in Dubai. A selection of small meeting rooms is available, plus an impressive 1,000-capacity amphitheatre, a 1,700-person ballroom, and the multipurpose Madinat Area, which is fully flexible to accommodate your individual specifications.
Magnificent hotels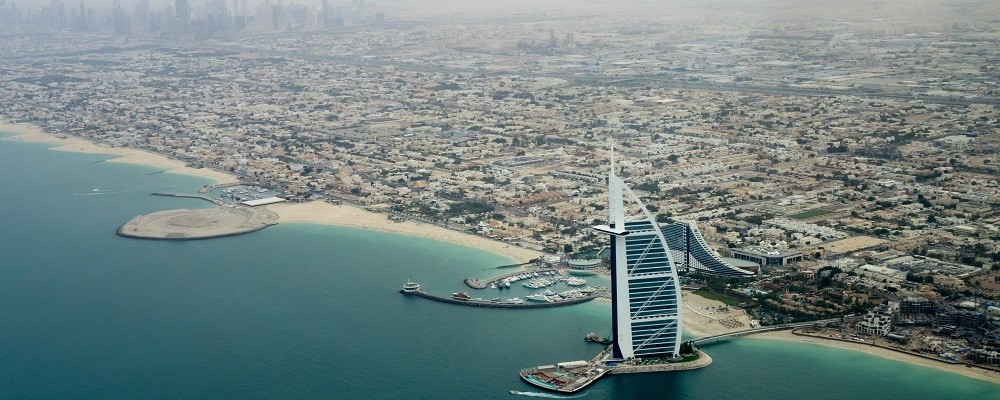 Thanks to significant investment and ever-increasing popularity, Dubai's hotel industry is constantly evolving, and you're guaranteed to find something to impress your guests. The city has definitely made a name for itself in the world of luxury hotels and resorts – after all, Dubai is home to the world's very first 7-star hotel: the Burj Al Arab, opened in 1998, with a butler for every room.
The 4.5-star Atlantis was the first property to be completed on the famous Jumeirah Palm – the biggest man-made island in the world. It is home to 23 restaurants, bars and lounges, a waterpark, an aquarium, helicopter tours, a private beach, a nightclub and more. You'll find Fairmont The Palm close by – a hotel with eight restaurants, a wine bar serving 250 different varieties, a cigar bar, as well as a 40,000 square-foot spa and rooftop swimming pools.
Over on the beachfront, there's the Royal Mirage Dubai, set amid 50 acres of manicured gardens. The Arabian architecture is a sight to behold, while the eight fine-dining restaurants and pristine golf courses are perfect for some well-deserved rest and relaxation. Accommodation here is all about extravagance and indulgence – it's just a question of how far you want to go.
An incredible incentive hotel is the Four Seasons Jumeriah Beach. One of the few hotels in Dubai which has its own private beach, with staff that brush the sand off your sunbeds and wipe your sunglasses. It's not only the beach staff that have impeccable service, all staff around the hotel will go the extra mile to make your guests' stay even more memorable.
Memorable experiences
Camel Polo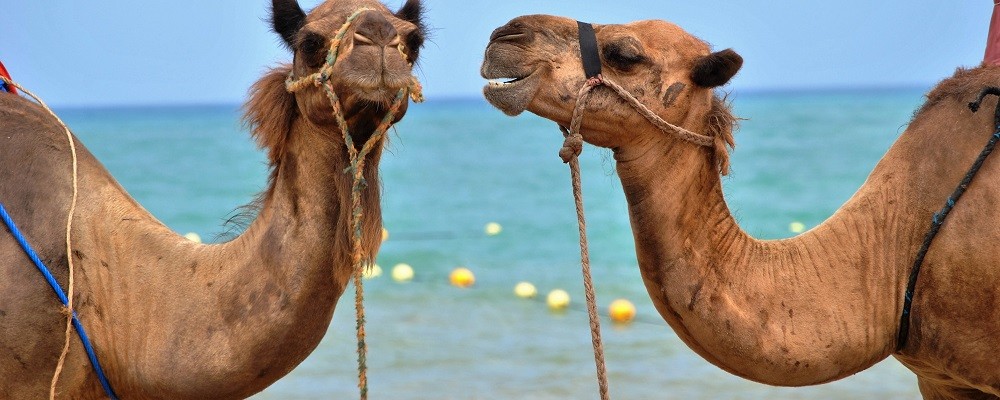 If you are looking for a fun and quirky activity for your event programme, then Camel Polo is guaranteed to make a lasting impression on your delegates. The concept is an Arabian twist to the traditional sport of polo, swapping the horses for camels! The Appointment Group's Bethany Chamberlain has included Camel Polo in an incentive trip itinerary, and found that it offered a great opportunity for delegates to bond, and as each guest is supervised on the camel with a professional trainer, it was not too physically challenging either.
Abra Ride across the Dubai Creek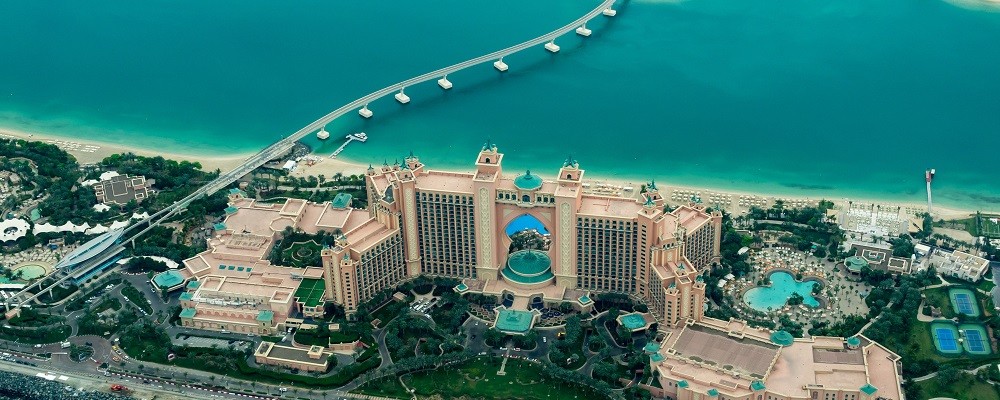 A scenic ride across the Dubai Creek is the perfect counterbalance to the Camel Polo, and travelling by abra means that your guests can take in the older parts of the city with ease. The crossing itself does not take long, so this activity can be part of a city centre tour, exploring the souks, photo stops at Jumeirah Mosque, and a trip to the world-famous Dubai Mall.
Useful information
Dubai International Airport (DXB) is a main hub in the Middle East, serving more than 125 airlines and flying to over 260 destinations in six continents. The airport is growing its capacity to five runways, and direct flights from the UK are available with British Airways, Virgin Atlantic, Emirates, Qantas and Royal Brunei. Guests from Singapore and Australia also have many daily flights to the country, whilst US travellers only have one layover in many European cities.
Citizens from the UK, USA, Australia, New Zealand and most Western European and Far Eastern countries are entitled to a 30-day visit visa on arrival – and it's free, too.
Alcohol is only served at licensed bars, restaurants and clubs – it can't be purchased around town.
 Could Dubai be the right destination for your next meeting or conference? Get in touch with The Appointment Group Global Events team today to find out more
Get a fast track response for your enquiry
Please complete the following to get a call back from one of our travel experts.