Written on 17th December 2018
Skinnyfish Music - taking an ancient culture to the world
When the Australian music industry's 'night of nights' – the ARIAs – happened earlier this year there was the usual mix of glitz and glamour. But one story resonated above all others with one of the country's most remarkable artists posthumously recognised.
The late indigenous artist Dr G Yunupingu was acknowledged with no fewer than four awards, including best male artist, for his album Djarimirri (Child of the Rainbow). The record is an extraordinary piece of work, earlier this year becoming the first ever Indigenous language album to debut at #1 on the Australian charts.
Dr G passed away in 2017 but is remembered today as one of the most important figures in Australian music history, blind from birth and emerging from the remote Galiwin'ku community on Elcho Island off the coast of Arnhem Land, his career took him around the world.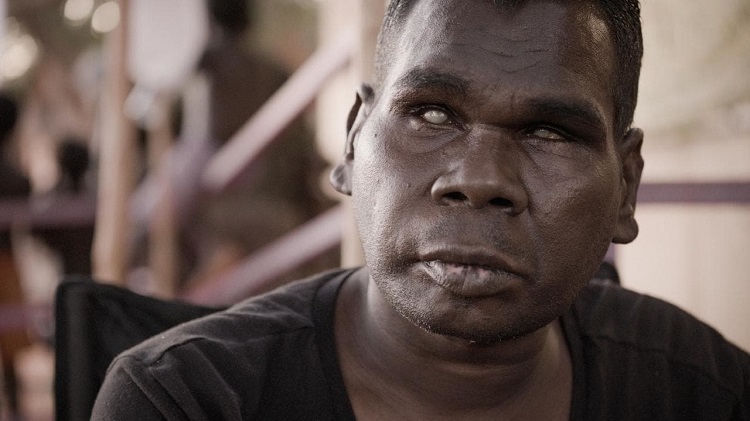 Watch the moving tribute to Dr G at the ARIAs here.
The recognition was the latest chapter in a musical revolution emerging from one of the world's most remote cities, Darwin in the far north of Australia. At the centre of that story is independent music company – and TAG client – Skinnyfish Music.
Established in 1999 by Mark Grose (Managing Director) and Michael Hohnen (Creative Director), Skinnyfish Music works in partnership with artists and their communities to produce music by, about and for them, and to take their music to the wider world.
The company is unique in its aim is to provide opportunities for and to nurture the talents of, artists who hail from communities across Australia and the region from Timor to Tasmania – through recording, distribution, publishing and performance. To date, they have worked with dozens of artists from around the country and played a lead role in a host of events including the Barunga Festival.
Skinnyfish Director Mark Grose says the complex nature of their work – and the often-challenging logistics involved in moving artists from remote communities to stages around the world – meant they needed to reassess their travel management and began working with TAG earlier this year.
'For too long we as a company took care of our own travel bookings which at first seemed a reasonable task to undertake but as time went on it was obvious that we were very inefficient at booking our own travel and made numerous mistakes which frustrated everyone involved," he explains.
"We decided to give TAG a try purely on the basis of anyone else would be more efficient than us. The outcome for us has been exceptional, no booking is too small or too complicated for TAG and we greatly appreciate the personal touch that TAG have provided. The relationship has created greater efficiency within our own office and hassle-free travel for us and our artists."
TAG APAC Director Shane Barr adds: "Australia is home to the oldest surviving culture on the planet and music is such an important part of keeping that culture alive," he says. "To work with Skinnyfish in supporting their artists and communities is a particular honour for the entire TAG team."
Get a fast track response for your enquiry
Please complete the following to get a call back from one of our travel experts.