Written on 18th July 2019
How to travel plastic free while on business
With some of the world's most beautiful places paying a heavy price for our plastic addiction, the travel and tourism industry is acting to reduce its plastic footprint and encourage all travellers to do the same.
The numbers are alarming: 480 billion plastic bottles sold worldwide in 2016; one trillion single-use plastic bags used every year; and more than half a million plastic straws are used every day around the world. If the human population continues to generate plastic waste at the current rate approximately 12 billion tonnes will be in landfills or the natural environment by 2050.
The good news is, things are slowly changing. In 2019, the travel industry started to say goodbye to all single-use plastic with airlines, hotels and tour operators now addressing the issue of plastics pollution.
"This is the year the corporate world woke up to the scale of our plastic problem and the travel industry is no exception. From airlines to cruise lines we have heard a raft of measures aimed at cutting throwaway plastic." says Louise Edge, Senior Oceans Campaigner at Greenpeace UK.
Virgin Voyages founder and CEO, Sir Richard Branson, is leading the way and has reiterated his commitment to launching a cruise line that completely bans single-use plastics: not just straws but also water bottles and stirrers, shopping bags, condiment packets, to-go cups and other one-time-use plastic items.
And he is not alone. According to American Airlines, the move to plastic straw-free aircrafts will remove 71,000 pounds of plastic waste each year. United have announced their own ban on stirrers and cocktail picks - 4,600 flights per day, totalling 148 million passengers in 2017 alone, that's a lot of picks and stirrers.
Meanwhile, Irish low-cost airline, Ryanair have announced that they are aiming for their aircrafts to be totally plastic-free by 2023 along with their head offices, bases and operations. "For customers on board, this will mean initiatives such as a switch to wooden cutlery, bio-degradable coffee cups, and the removal of plastics from our range of in-flight products" they say. Fiji Airways and Thai Airways also both pledged to reduce single-use plastic on board their fleets this year and London City Airport was the first airport to ban plastic straws. Etihad, Emirates, Qantas and Air New Zealand are also aiming to cut single-use plastic products within the next two to three years.
The good news is, the change is spreading to the hotel industry as well. Meliá Hotels International, which counts 374 hotels in its entire portfolio, served 22 million plastic bottles to 30 million customers in 2017 (that's roughly three-fourths of a bottle per guest!). As of June 2019, the Spain-based company has pledged to eliminate single-use plastics by the end of the year. Instead, kitchens and bars will use all biodegradable or eco-friendly alternatives for bottles, cups, bags, straws and coasters.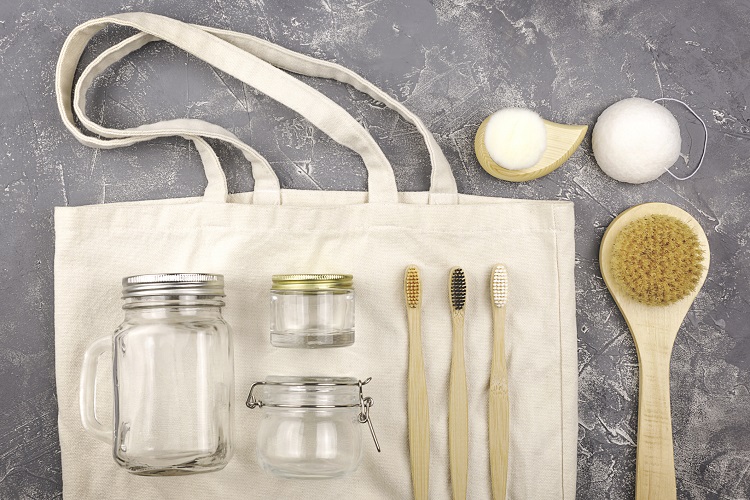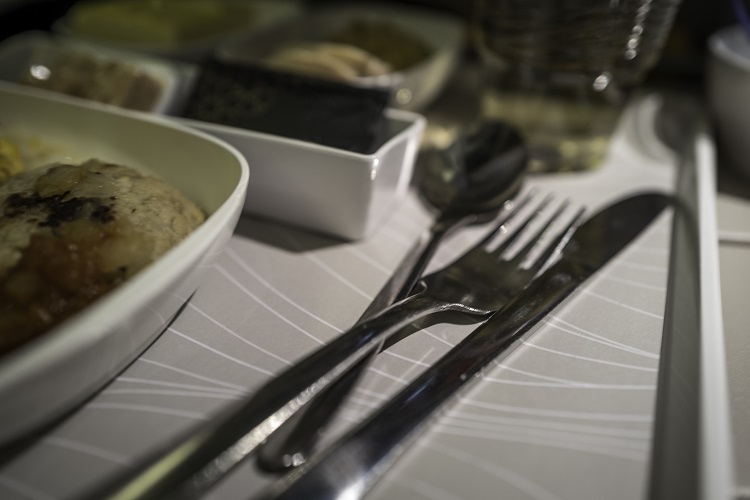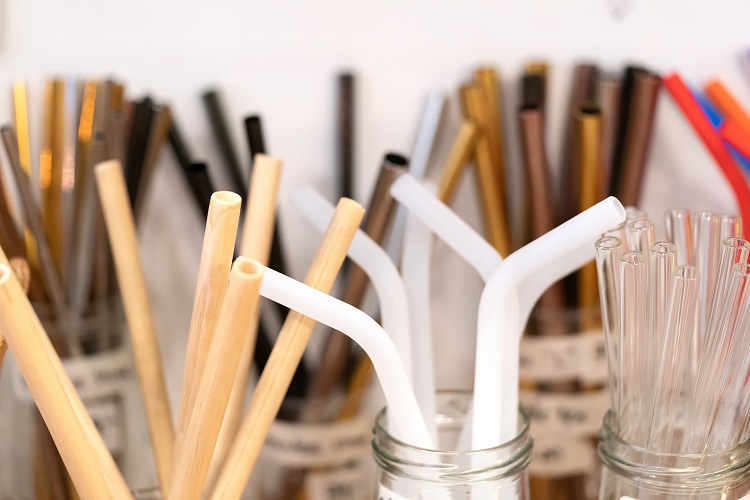 Meanwhile, IHG and Marriott have now vowed to do away with shampoo bottles, while 1 Hotels supplies water filters in guest rooms to eliminate the need for plastic water bottles. UK hotels alone produce about 79,000 tons of food waste annually, with only 43% properly recycled – it's thought to cost the sector £318 million per year.
IHG has recently announced that its entire hotel estate of almost 843,000 guest rooms will switch to bulk-size bathroom amenities, with the transition to be completed during 2021. Building on its efforts to reduce plastic waste as part of a broader sustainability agenda, this pledge makes IHG the first global hotel company to commit all brands to removing bathroom miniatures in favour of bulk-size amenities.
About 1.1 million people are traveling for business every day in the U.S. with 16% of business trips are taken in airplanes. Beyond industry initiatives, individuals can also play a major role, including when you travel for business. The World Travel and Tourism Council has urged travellers to minimise their plastic footprint by doing four simple things: bring your own water bottle and purification system, carry a collapsible tote bag, refuse small bottles of toiletries in hotels and find out where you can recycle your plastic waste.
Here are a few tips to reduce your plastic footprint:
Dine in
Eat and drink locally
Bring snacks for the plane
Pack your own toiletries

For toiletries that must come in packaging (such as moisturiser) buy reusable vessels from camping or outdoor stores and fill these with your products from home
Charcoal bamboo dental floss
Stainless steel razor
Shampoo and soap bars
Cotton and bamboo ear buds

Pack a plastic-free travel kit

Refillable water bottle
Reusable coffee cup
Stainless steel/glass straw
Reusable carry bag
Cotton bags to carry dirty laundry, shoes and other items
Eco cutlery set
Simple steps, but if taken by every one of the estimated 1.3 billion international tourists, it will make a world of difference.
Please check TAG's social media all month for #PlasticFreeJuly tips on how to get the most of your business trip in a sustainable way.
Get a fast track response for your enquiry
Please complete the following to get a call back from one of our travel experts.