Meeting duty of care requirements needn't be difficult or time-consuming. Control every aspect of your travel risk management from our desktop platform.
Automate Risk Alerts
Provide a 24hr service with automated traveler risk alerts and travel manager impacted traveler reports. There's no need to wake anyone up at 3am to run reports on who's impacted by an event; start working on supporting travelers immediately while our platform handles all key communication.
Assess Risk in Advance
Gauge threats at the planning stage with Country Security Advisory Ratings. A clear picture of the situation in any destination allows you to equip travelers with a personalized risk briefing – long before they ever touch down.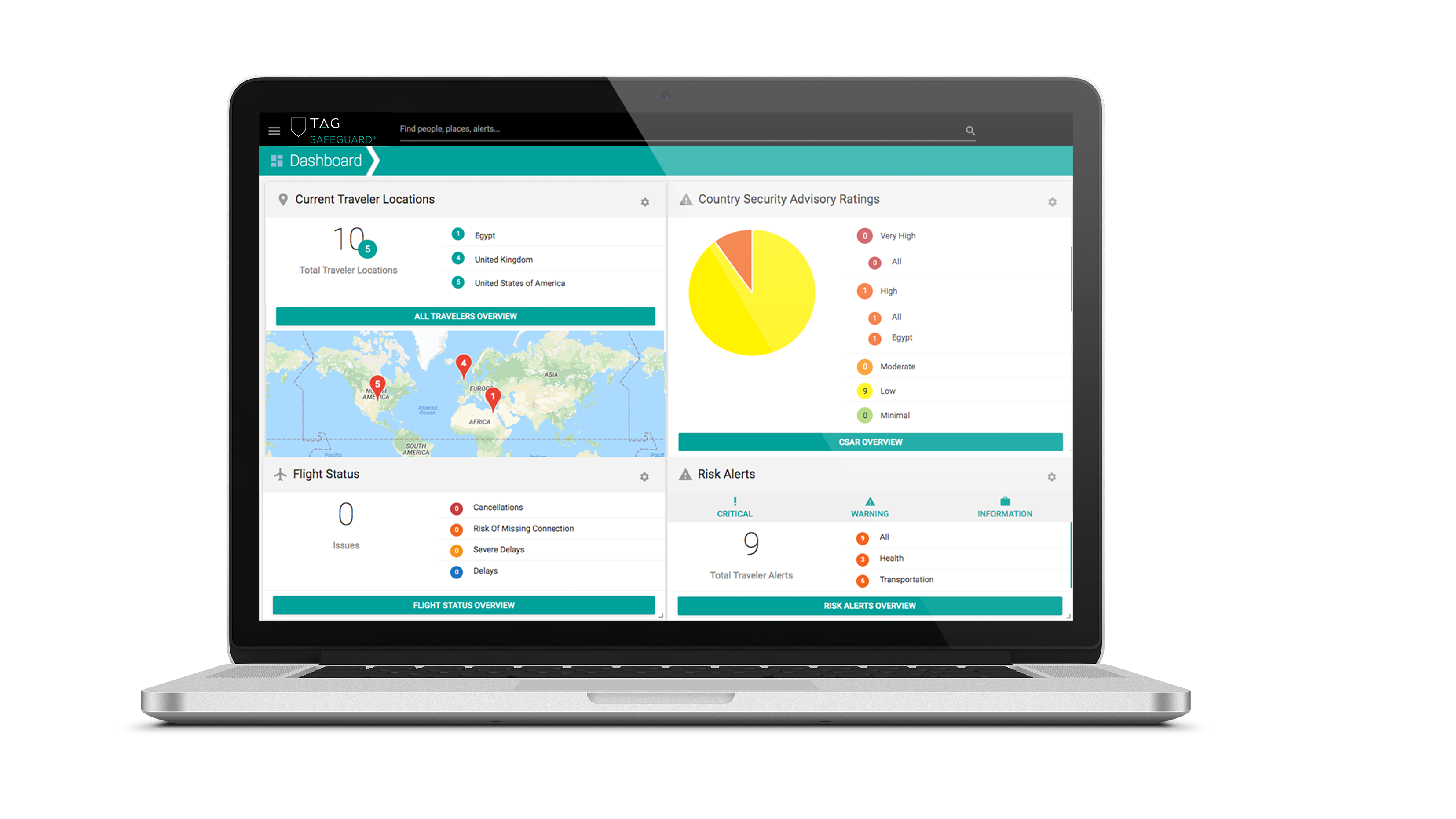 Ensure Duty of Care
Set automated compliance notifications and ensure critical information reaches those who need it. In the event of an audit, data is easily exportable to external systems.
Stay Ahead of Disruption
Track disruptions and the travelers they affect in real-time. Up-to-the-minute risk alerts give you the insight to steer travelers clear of delays and keep their trips running smoothly.
Track Travellers Anywhere
Mobile GPS tracking lets you quickly locate all the travelers affected by an emergency. Drill down into trip details to see the parts of their itinerary impacted, and provide secure check-in capability from travelers' smartphones.
Want more information? Please contact our Corporate team today.