Written on 2nd December 2016
Flying in comfort without flying First Class
Further to the TSA and pre check authorisation article we wrote about earlier this year we wanted to expand further on the services, tips and tricks available that can make your flight experience more comfortable.
Corporate Travel policies and budgets do not always allow all travellers to fly in the premium cabins but our Travel Executives are there to ensure your travel experience is as comfortable as it possible. Please ask them about any of the available products and services listed below.
Lounge Access
Business travellers will agree that one of the main perks of travelling in a premium cabin is the access to the airline lounge.
Whether you have some time to kill between flights or simply waiting to board, the airline lounges offer amenities such as free Wi-Fi, food, beverages, etc and can have an enormous impact on the overall travel experience. Usually reserved for first business class travellers, there are ways of arranging lounge access at a cost when travelling in economy.
In some instances, airlines will offer membership for regular travellers and single visit passes for the occasional traveller to access their own lounges. Both Delta and American Airlines offer these options from $59.00.
In other instances, TAG can arrange lounge access in a wide range of destinations around the globe, regardless of the class of travel at a reasonable price.
Finally, certain frequent flyer programmes such as Virgin FlyCo will allow their members to redeem their points for lounge access. Should you not be travelling in a premium cabin and still like to gain clubhouse access you will be able to "purchase" entry in exchange for 10.000 points. Silver and Gold Executive club oneworld members will equally be eligible for lounge access to oneworld partner lounges around the globe.

Choose your airline and seat with care
The quality of the flight experience can differ from airline to airline. We therefore recommend to discuss the different airline options with your dedicated Travel Executive before travelling.
Furthermore make your seat preference known to your Travel Executive (Aisle, window, avoid the middle seat, etc.). This will allow our Travel Executives to consider this when booking your flight.
Also, check online with seatguru.com, their colour coded seat maps will allow you to identify the roomiest seats, spot the ones to avoid on all short and long-haul flights.
 Upgrade for Extra legroom
A wide range of airlines will have a selection of seats available at an extra cost. They will include exit-row seats, special seats at the front of the cabin or even "extra legroom" seats. All of these will be available for an extra cost depending on the airline and destination.
Please speak to your dedicated Travel Executives for further information and prices.
Luggage transfer service
Airportr – luggage pick up delivery and check-in services
This new concept will be a welcome alternative to having your bags with you on the first or last day of your holiday or business trip to/from London Airports.
Airportr offer an on-demand luggage transfer service. Travellers can schedule the date and time slot they wish their luggage to be collected and it will be dropped off at the airport of your choosing (Heathrow/Gatwick/City).
Should you be landing in London Heathrow, Gatwick or City airports and wish to be free of your luggage for the day. You can arrange for your luggage to be collected at the airport and dropped off at the London address of your choosing.
If you are flying with British Airways, travellers can also use the Bag & Check-in in service offered. Airportr can now collect and check your bags onto your flight, this leaves you to head straight to security; breezing your way through the airport. The next time you'll see your bags will be on the carousel at the destination airport.
For more information on this service please click here: https://airportr.com/ or contact you Travel Executive.
American Airlines Luggage delivery service
American Airlines also offer travellers the opportunity to bypass the baggage claim hassle by offering for your luggage to be delivered securely to the address of your choosing (within 100 miles of the airport).
This service is available on all US domestic flights and a selection of international destinations. This offered will come at an extra cost but is available to all travellers regardless of class of travel.
For more information on this service please contact your Travel Executive or click here: https://www.aa.com/i18n/travel-info/baggage/luggage-delivery-service.jsp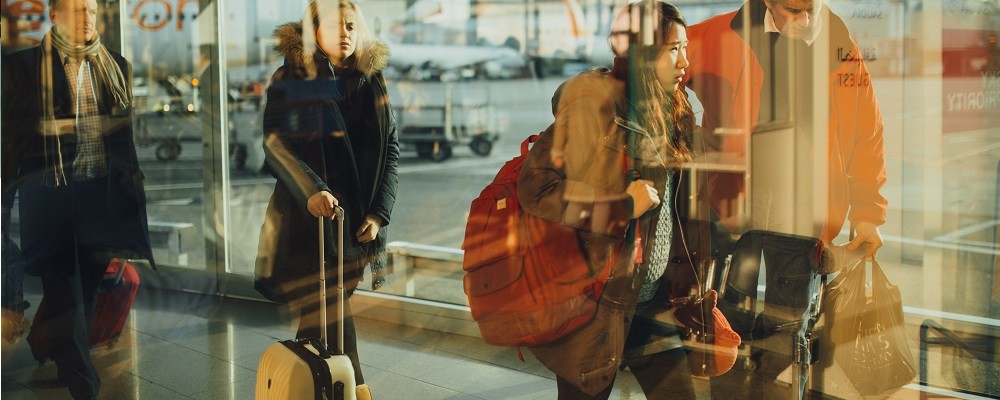 For any further information, please contact the TAG Corporate team here.
Get a fast track response for your enquiry
Please complete the following to get a call back from one of our travel experts.