Written on 9th March 2016
Top six travel destinations for 2016
The Appointment Group travel experts make it their business to know of the best beaches, the most up and coming destinations, the most bustling cities, the most luxurious hotels and best travel experiences around the globe.
This year, after much deliberation, we have put together our top 6 (in no particular order). Our suggested travel experiences are as varied in nature as the destinations. We do not hierarchise as, after all, you cannot compare a city break with an adventure holiday nor is a cruise comparable with a week in a luxury resort.
We hope you enjoy our selection. Should you require further information or wish to discuss your next holiday with us please do not hesitate to get in touch.
Private clients email addresses:
1. Philadelphia:
Recently named the first World Heritage City in the United States, Philadelphia looks forward to an action-packed 2016 filled with attraction openings and expansions, only-in-Philly events and not-to-miss exhibitions. All of the exciting happening will complement many of the city's highlights such as: its incredible dining scene, its incredible collection of art galleries, its beautiful parks and historic sites, all accessible on foot!
2016 is a year that will see Broad Street turned into a sprawling street festival for the Philadelphia International Festival of the Arts (PIFA) and of course, all eyes will be on Philadelphia in July when Democrats nominate their candidate for President during the Democratic National Convention.
Another events not to miss will be the Copa America Centenario. On June 11th, the United States Men's National Soccer (football) Team will play at Lincoln Financial Field, making the City of Brotherly Love one of the country's 10 host cities to welcome the Copa America soccer tournament, which will be played outside of South America for the first time in its 100-year history in 2016.
Please click here for a full Philadelphia Events Calendar.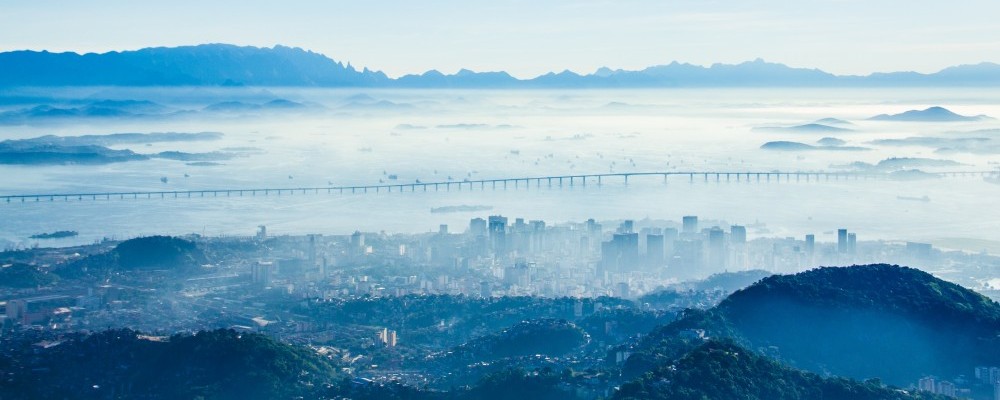 2. Brazil:
It seems hard to imagine but yes, it has already been four years since the Olympics and Para Olympics took place in London. This summer, the Olympic flame will ignite in the Olympic stadium in Rio de Janeiro on the 5th August.
10,500 athletes from over 206 countries will take part in the most beloved sporting event in the world. This year two major sports will be making their comeback, golf will return to the games after 112 years, and rugby will also be making its return after 92 years of absence.
It seems unnecessary to say that there has never been a better time to visit the beautiful South American continent and Brazil in particular. It has something for everyone, from adventurous to luxurious, from relaxing to active.
With our partnership with LATAM, it's never been easier to explore South America with great flight options from Los Angeles, New York, Miami and San Francisco.
3. Portugal
Lisbon in Portugal has recently been highlighted as one of the "destinations to watch 2016" by Conde Nast Traveller. After spending many years under the radar this this European gem is back on the agenda. The location and climate has certainly a role to play, as well as the bustling art and gastronomy scene that has exploded in the last couple of years.
After a stop-off in Lisbon we suggest travelling south either by car or airplane, to the beautiful region of the Algarve. The Algarve, Portugal's southernmost region, is known for its sunny Mediterranean climate and its pristine beaches, scalloped bays, cliffs and golf resorts. Whitewashed traditional fishing villages along with villas, hotels and restaurants make up the landscape of this beautiful part of southern Europe.
Whether you travel as a couple or with a family, the Algarve is a fantastic destination to relax, unwind and get a nice golden tan.
4. Mexico - Puerto Vallarta
Puerto Vallarta ("Vallarta" to many) is one of Mexico's most enticing coastal destinations. Located on the same latitude as Hawaii, this idyllic tourist destination has a similar climate with more than 300 days of sun a year and an average temperature of 77 degrees Fahrenheit (25 degrees Celsius).
Visitors will enjoy the vast array of quirky shops, the stylish restaurants, luxurious resorts and villas. From Vallarta a vast amount of experiences on and off land can be arranged including boat trips, horseback rides, diving trips, golf days and even a tequila tasting tour at the world renowned Jose Cuervo distillery!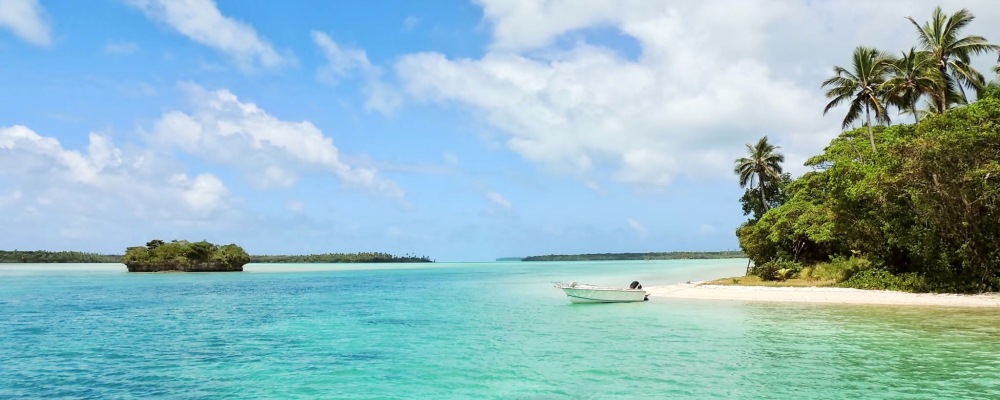 5. Turcs & Caicos
One of the best kept secrets in the Caribbean! Turks and Caicos is an archipelago of 40 low-lying coral islands in the Atlantic Ocean, southeast of the Bahamas.
World class hotels, spas, and restaurants await, as do the famous stretches of uncrowded beaches and vibrant coral reefs. On land or below the water, you'll relax in the unique serenity, hospitality and beauty of these islands.
Spas even the most seasoned travelers talk about can be found in this little slice of heaven. Snorkeling and diving enthusiasts will also find more than they bargained for, the underwater fauna and flora is something to travel here for alone.
For something truly exceptional, humpback whale watching tours can be arranged every year from January through to the beginning of April. Experience the magnificence of the Caribbean humpback whales as they migrate through the Turks Head passage, and head towards the Silver Banks of the Dominican Republic to give birth to their young.
6. Bali
The tide is changing for the Indonesian island of Bali. Once a party mecca, it's now found itself on the top of the hit list for those wanting adventure & relaxation whilst surrounded by paradise. The 'Island of the Gods' is home to some of the world's best luxury hotels & resorts. No longer confined to the beach stretch of Kuta, Legian or Seminyak, recent development has seen outstanding properties pop up in Ubud, Uluwatu & Jimbaran. Another major draw card for those thinking of travelling to Bali, is that it still remains one of the best value holiday destinations around the world. Bali is an ideal choice whether your perfect trip is yoga retreat, a scuba diving adventure or simply time spent by an infinity pool.
PS: If on the odd chance you wish to leave the island, Lombok & the Gili Islands are close by so you will be spoiled for choice and wishing that you could extend your stay.
The Appointment Group Private Clients has very strong relationships with the very best resorts all over the world.
Please contact us for further information or to discuss your travel plans with one of our Travel Executives.
Get a fast track response for your enquiry
Please complete the following to get a call back from one of our travel experts.