Written on 21st June 2018
Marriott debuts VR views of Caribbean & Latin America Resorts app
Whether seeking an exotic culinary experience, lazy afternoons by the sea, cultural immersion or all of the above, Marriott Caribbean & Latin America Resorts invite travelers to experience the Caribbean and Mexico, starting with a new iOS app using augmented reality (AR) to offer a stunning peek into the region's dynamic destinations.
Marriott Caribbean & Latin America Resorts has launched its brand-new "Portal to Paradise" app, allowing consumers the chance to explore and uncover a new destination from the palm of their hand.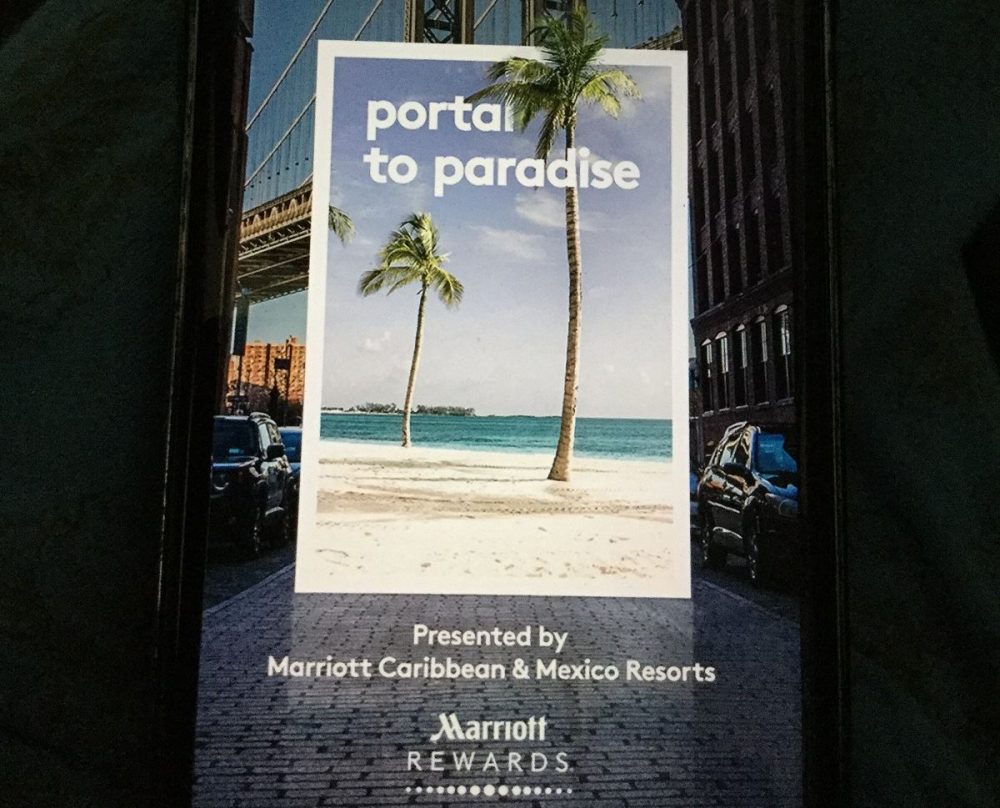 "With the Portal to Paradise app, we want consumers to be able to explore places that either they might not have previously considered, or ones they've always been interested in seeing, and in a first, users only need their iPhone, and no secondary technology or device, to 'visit' eight of our beautiful resorts in some of the Caribbean and Mexico's most sought-after locations," said Diana Plazas, Vice President of Brand, Marketing & Digital – Caribbean and Latin America, Marriott International.
The app features eight Marriott resorts in the Caribbean and Mexico, allowing consumers to seamlessly experience a true-to-life taste of what awaits them on vacation, with the chance to "walk" through each property and have 360-degree views of everything around them.
Each resort offers six different scenes to explore, including the pools, restaurants, beaches, rooms and spas (scenes vary per property). Upon downloading the app, users are prompted to identify a flat surface at which to aim the phone, to launch their personal portal to paradise. Users are then provided a list of the available resorts to choose from, which they can change at any time. An entry point will appear that allows consumers to open a suddenly appearing door to a new destination, to be instantly "transported" onto the sands of Mexico or the Caribbean.
Available resorts include Aruba Marriott Resort & Stellaris Casino, Renaissance Aruba Resort & Casino, Marriott Cancun Resort, JW Marriott Cancun Resort & Spa, Marriott Puerto Vallarta Resort & Spa, JW Marriott Los Cabos Beach Resort & Spa, Grand Cayman Marriott Beach Resort and St. Kitts Marriott Resort & The Royal Beach Casino.
From its launch on June 19 and continuing through August 15, anyone who downloads the app will be entered into a Grand Prize drawing for the chance to win a seven-night trip for two at any of the participating resorts, valued at $6000.00, which includes airfare (up to $1200.00), ground transfers, $500 resort credit and breakfast daily.
Source: Marriott.com