Written on 21st June 2018
Qantas adds more flights to Asia-Pacific routes
Qantas is making adjustments to parts of its Asia-Pacific network.
From December 2018, Qantas will operate additional Airbus A330 services on the Sydney-Singapore and Sydney-Jakarta routes to meet the increase in demand.
From 14th December, a third Sydney-Singapore service (QF83/84) will be added on Mondays, Fridays and Sundays. This brings the total Sydney-Singapore services to 17 per week, up from 14 previously.
From 13th December, the Sydney-Jakarta services (QF41/42) will increase from five to six weekly, with the additional service operating on Thursdays.
In addition, Qantas will increase its Sydney-Noumea service from three to four times weekly from 12th December 2018, using its Boeing 737-800 aircraft. The additional service will operate on Wednesdays.
These additional services will be available for sale progressively from early next week on qantas.com or through travel agents.
The revised schedules are as follows: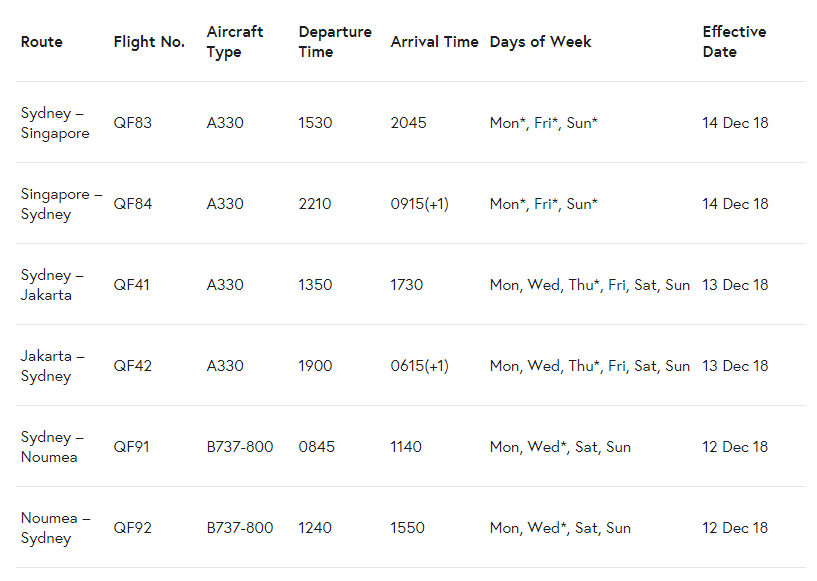 Source: qantas.com