Written on 25th September 2018
Qantas leads the way in ultra long haul flying
Qantas' exciting project to launch the world's first scheduled direct services between London and Sydney is progressing. With an anticipated start date of 2022, the airline has provided more details on how the project is going.
In 2017, Qantas challenged leading manufacturers Airbus and Boeing to design aircraft that can operate ultra long haul flying. With interest in the recently launched services between Heathrow and Perth very well received from the travelling public, customer demand is clear. A spokesperson for Qantas commented: "Our London-Perth route is performing well - it is definitely exceeding our expectations."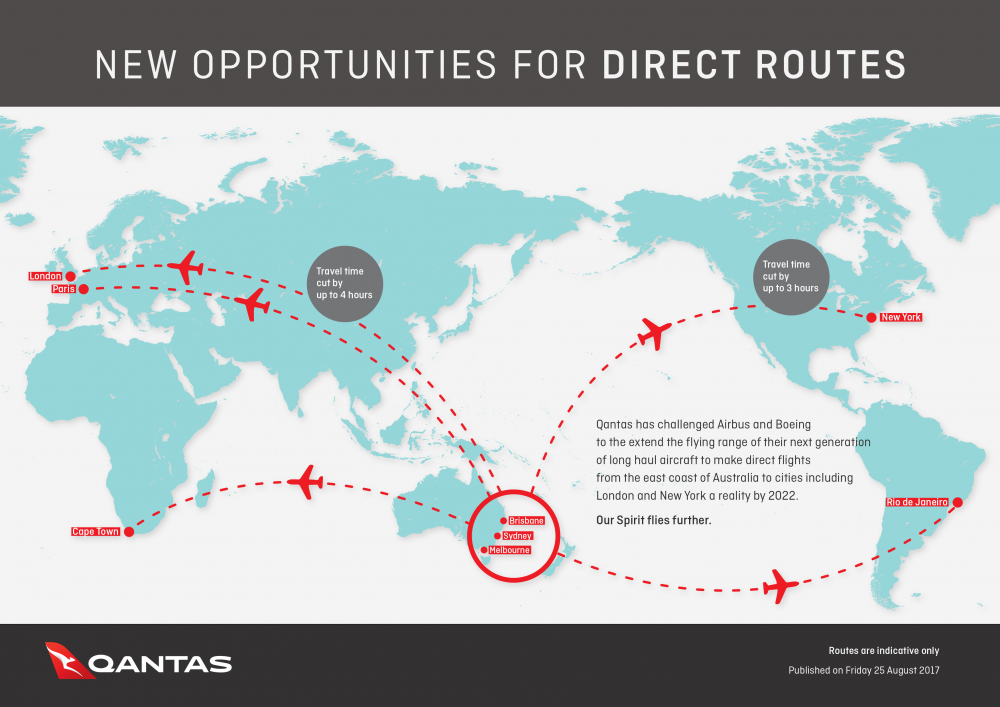 At the airline's recent full year financial results in Sydney, CEO Alan Joyce remarked: "We're now comfortable that we think we have vehicles that could do it". While ultra long haul flying is still relatively in its infancy, Joyce reiterated: "I am confident from what I have seen that both manufacturers will produce an aircraft that can do it now and it's just a matter of making sure we have all those other streams working and coming together before we order the aircraft".