Written on 28th June 2018
Qantaslink unveils cabin upgrades for regional flyers
QantasLink's first upgraded turboprop aircraft will take to the skies with a refreshed cabin and greater comfort for the airline's regional customers. The fleet upgrade is part of a multi-million dollar commitment to providing regional passengers with a better overall travel experience.
The upgraded Q300 turboprop was unveiled at QantasLink's hangar facility at Tamworth Airport, the airline's hub for regional aircraft maintenance. The program to upgrade the fleet of 45 Bombardier Q200, Q300 and Q400 aircraft is expected to be completed by the end of 2019.
Passengers onboard flight QF2003 from Tamworth to Sydney will be the first QantasLink customers to fly on the upgraded turboprop.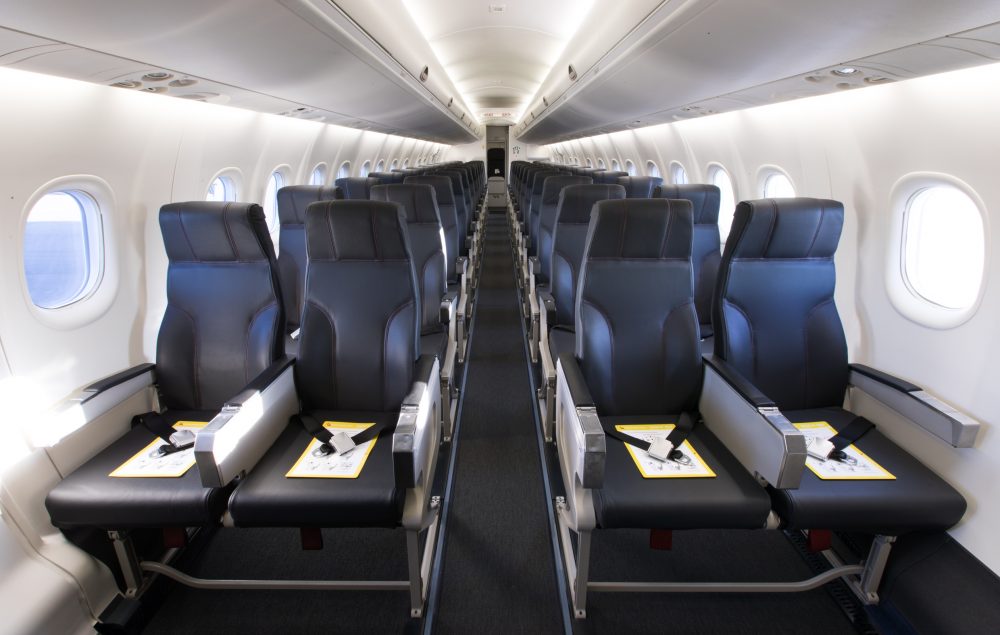 QantasLink CEO John Gissing said the airline was excited to unveil the airline's first upgraded turboprop in Tamworth.
"Our turboprop aircraft are a significant part of our network and we're committed to investing in product and service for regional Australia," said Mr Gissing. "We look forward to welcoming our regional travellers onboard our upgraded turboprop aircraft and offering them a better inflight experience."
The first Q300 to be upgraded was repainted with the airline's updated Kangaroo logo and is named 'Birdsville' as part of an initiative promoting destinations around regional Australia.
Source: qantas.com