Written on 17th May 2018
Stansted Airport opens a new check-in area
Stansted airport has opened the first phase of a new check-in area, adding eight "hi-tech" desks at the terminal.
London Stansted Airport's £600 million transformation project reached its latest milestone when the first section of a new check-in area opened to passengers on 1st May.
Eight new hi-tech check-in desks are the first of 30 that will be introduced this year to handle the growing number of passengers using the airport.
The desks form part of the first phase of works which also includes upgrades to the airfield, car parks and new upper deck seating areas to create more space for passengers in the departure lounge.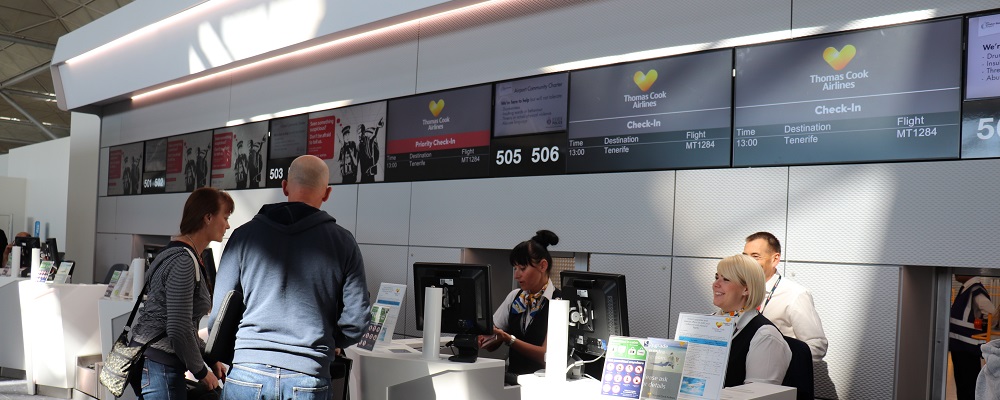 Phase 2 of the transformation project will see the construction of a £130 million arrivals building which is due to open in 2020. The new terminal will be situated next to the current terminal and will include larger immigration and baggage reclaim areas, new retail facilities, improved access for all onward transport options and a public forecourt to create a welcoming environment for arriving passengers.
In Spring 2020, work will start to reconfigure the existing terminal building so that it is dedicated to departing passengers providing more space at check-in, security and in the departure lounge.
When the transformation is complete in 2022, Stansted will be the only UK airport operating dedicated arrivals and departures terminals.
Source: stanstedairport.com