Written on 25th September 2018
Design Hotels™ presents: Hotel St. George
Design Hotels™ represents and markets a curated selection of over 300 independent hotels in 50 countries across the globe. One of their newest member properties is Hotel St. George, located in the design hub of Helsinki.
Hotel St. George
Housed in a meticulously restored landmark structure directly across from beautiful Old Church Park in the very heart of Helsinki, Hotel St. George not only offers guests a stunningly contemporary property set within an historically rich stage, but a total revamp on the concept of what a hotel should be. The lobby showcases a rare work by celebrated Chinese artist Ai Weiwei, whose large-scale sculpture of a dragon is one of many stirring pieces in the seven-floor property. Once home to the prestigious Finnish Literature Society, the hotel comprises 153 individual rooms and suites and boasts a Winter Garden, Restaurant Andrea, and the social hub Bakery & Bar.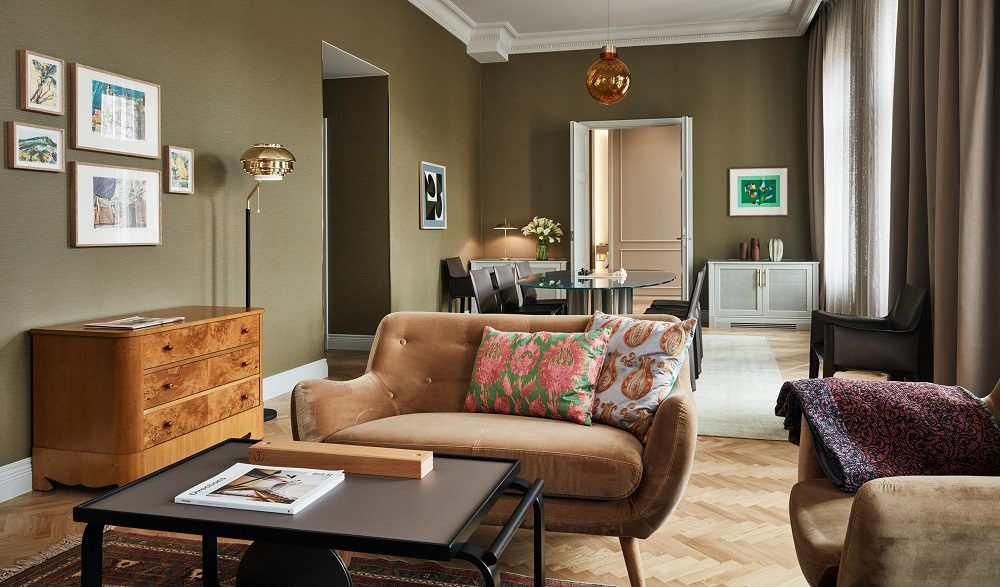 DESIGN HOTELS™ - MADE BY ORIGINALS
More than a collection of hotels, Design Hotels™ is a collection of stories. Nowadays "design hotels" have become a hotel segment. So what makes our member hotels so special? Each offers far more than a designer chair in the lobby; every hotel in our collection provides a specific experience. Architecture, design, service, gastronomy and other special qualities such as the perfect location come together like the interlocking pieces of a puzzle to form a consistent and coherent concept.
Every single member provides an individual, aesthetic and service-driven hotel experience and reflects the vision of an independent hotelier - an "Original" with a passion for cultural authenticity and genuine hospitality that is rooted and enhanced by thought-provoking design and architecture. Each of the hotels is "Made by Originals"!