Written on 20th December 2018
TAG announces expansion of Events division to Los Angeles and promotion of Bethany Chamberlain as Events Director
TAG, the award-winning travel and event management company, announces the expansion of its Events division to Los Angeles and the promotion of Bethany Chamberlain as Event Director.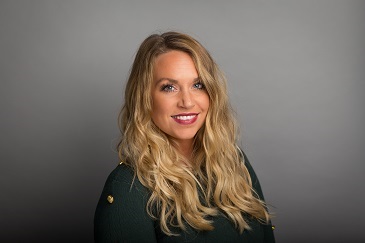 Bethany moves to LA in January 2019 to spearhead the launch of TAG's Events division in Los Angeles, working closely with the already established team in New York. She will be responsible for the development, operation and management of the events portfolio throughout the States.
Graduating from the University of Plymouth with a BSc in Event Management, Bethany started at TAG in 2013 and starred in the industry publication's Conference & Incentive Travel's A List in 2017. Her specialist skills include experiential incentives, world-class celebrations and bringing brands to life with creative and engaging events.
Bethany will bring her fresh, exciting and innovative ideas to TAG's Corporate Travel and Touring clients in the USA, in addition to creating a global platform for current UK and APAC clients.
Sam Robson, Group Events Director, TAG "Over the last three years, TAG's Events division has strengthened its UK operation and the grown business in the APAC region. We have big plans for continued development in 2019 and the US team is going to play a key role in our expansion."
Gabrielle Carr, Managing Director USA, TAG said: "Bethany is a real asset to TAG; she has flair, talent and experience and I'm confident she will make a great success of her role leading the US events team from her new base in Los Angeles".

END