Written on 12th June 2017
Fly non-stop from London to Australia on Qantas' new Kangaroo Route
Qantas is set to add to its list of aviation firsts, with the Australian national carrier confirming it will operate non-stop flights from Perth to London. Daily flights on the history-making route begin on 25 March 2018 and form part of a new London-Perth-Melbourne return service. The services will be operated by Qantas' new Boeing 787-Dreamliner – an aircraft designed specifically for comfort on long-haul sectors.
"Perth will become the western hub for our international services to the United Kingdom and potentially other European destinations in the future" Qantas Group CEO Alan Joyce said.
Customers will be able to transfer from the West Australian capital to 10 onward destinations across the country within four hours of arrival. Qantas customers are set to benefit from smoother connections and improved facilities at Perth Airport with a new Perth international wing featuring a large outdoor deck with alfresco seating, and a streamlined immigration and customs area to enable a faster transfer experience. Qantas will also construct a new International Transit Lounge that will provide a space for customers to relax and refresh between flights. The transit lounge will offer more than a dozen shower suites, space to refresh and a wellness facility. The outdoor patio provides fresh air and natural light, with a barbeque grill and Neil Perry designed Australian-style BBQ menu.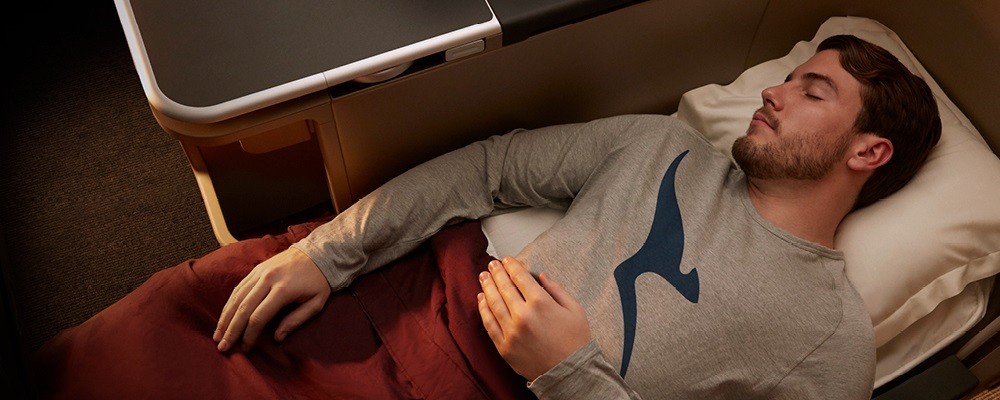 Qantas is also building a new lounge in Heathrow's Terminal 3 that will have capacity for approximately 230 people and offer views over the Heathrow airfield. The design will combine the signature features of Qantas' award winning facilities in other ports with local touches to make the design and experience distinctly London. The lounge will open later this year.
The Perth to London sector will be the longest on the Qantas network at a distance of approximately 14,500 kilometres and a flying time of around 17 hours. Sydney to Dallas is currently the longest Qantas sector with a flying time of around 16 hours.
The Qantas Boeing 787-9 will seat 236 passengers in a three class cabin with 42 Business Suites, 28 Premium Economy and 166 seats in Economy.
For availability and further information please contact you dedicated Travel Executive or click here for our contact information.