Written on 12th June 2017
Air New Zealand – Fly from London to Los Angeles nonstop
For over 30 years, Air New Zealand has been connecting the entertainment communities in London and Los Angeles with a nonstop, daily service.
Their success is grounded by a focus on true product innovation and commitment to delivering a world-class flight experience. Fly Air New Zealand Business Premier™ and experience all the things travellers love, with a few fresh twists. Providing one of the best sleeps in the sky, their luxurious leather armchair converts into one of the longest beds in the sky: 6'7.5" fully lie-flat, with a thick memory foam mattress, cloud-like fluffy duvet and two full sized pillows.
Air New Zealand won't hear of frozen food, instead insisting on an onboard menu that reflects the fresh, innovative cuisine of their homeland. Their delicious menu options are designed by consultant chefs, Peter Gordon and Michael Meredith who both call New Zealand home. To top it off, the scrumptious fresh food is paired with Premium New Zealand wines carefully selected by their panel of expert wine consultants.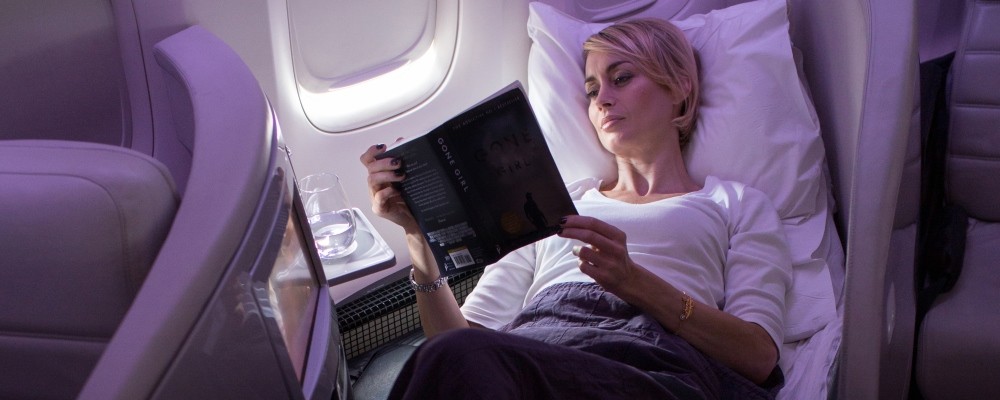 You'll also benefit from priority check-in and boarding, extra luggage and access to their award-winning lounge as well as complimentary chauffeur service or valet parking*.
Air New Zealand's daily flight departs late afternoon from London Heathrow, arriving in Los Angeles early evening…conveniently just in time for dinner and drinks.
*C and D Class only. Chauffeur service valid within a 60 mile radius of London Heathrow airport. Valet parking valid for stays of up to 30 days.
For availability and further information please contact you dedicated Travel Executive or click here for our contact information.