Written on 2nd October 2018
Lufthansa Group presents something new to it's fleet
Austrian Airlines: Choose Premium Economy with Austrian Airlines for your long-haul flight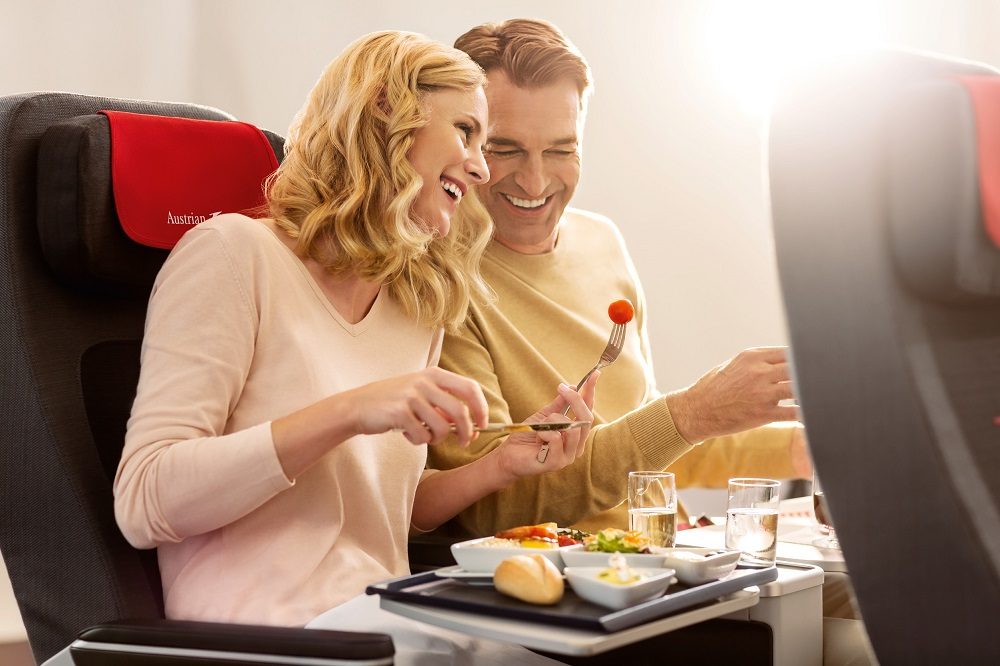 Travelling with Austrian Airlines means that you will experience a flight in comfort. Whether you are travelling long-haul for business or pleasure our Premium Economy is the perfect choice for you if you want to reach your destination feeling great, relaxed, fresh and ready to start your sightseeing or meeting straight after your arrival.
Choosing Premium Economy on Austrian Airlines means that you will have more personal space, more free baggage and more service. You can enjoy a wider seat area and generous seat pitch, accompanied by a footrest or leg support with integrated footrest. For enjoying the high-quality food selection and the welcome drink we offer you a fold-out table and cocktail table. You can experience a delightful journey by enjoying our in-flight entertainment with a 12-inch screen and a remote control. You will always have everything that you need during your flight with our Austrian Airlines amenity kit.
Click: https://www.austrian.com/
Lufthansa: Always well informed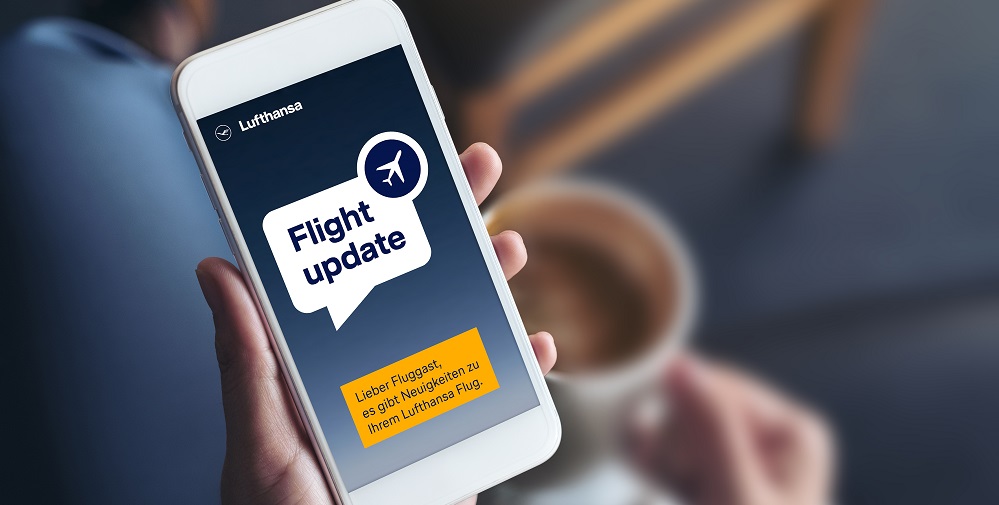 Lufthansa will inform you immediately in the event of flight disruptions such as gate changes, delays or cancellations. To receive this, add your telephone number and email address to your contact details at lufthansa.com in the "My bookings" area, or update your Miles & More or Lufthansa iD profile. Of course, as a smartphone use we can contact you most quickly via push notifications.
To receive this, download the Lufthansa app, always check in using the Lufthansa app, and save your boarding pass in the app – that way you'll always be up to date while travelling. In addition, the app offers even more benefits: For example, you can book additional services, and track the status of your baggage.
Click: https://www.lufthansa.com/de/en/Flight-disruptions
SWISS: New SWISS Business and Senator Lounges in Zurich
SWISS has opened Lounge Center A at Zurich Airport with two new lounges. The modernised Business and Senator Lounges address the needs of SWISS passengers on short-haul flights in particular.
In Lounge Center A, SWISS has relied on the modern zonal concept which is already in use in its Dock E lounges. This concept surprises guests with the number of different ways in which they can find the amount of privacy they need. It includes:
lounge alcoves for relaxation
a bar area with views of the Airside Center
work stations and quiet individual offices
a relaxation room with loungers
five shower suites for freshening up
a large, market-hall-style bistro area
a front-cooking zone
A highlight of the Lounge Center is the 'SWISS Alpenstübli' in the Business Lounge. Here, 'the airline of Switzerland' showcases the variety of the Swiss cantons to its guests on a number of large screens. The room is also decked out with an allergy-friendly straw wallpaper.
With their uniform appearance in the familiar SWISS design language, the design and interior create a living-room-type atmosphere in which SWISS guests can feel right at home.
Lounge Center A is open daily from 05.30 to 22.30.
Click: https://www.swiss.com/ch/en
Brussels Airlines: The Lounge by Lexus
[gallery columns="2" size="medium" ids="24911,24912"]
Travelling through Brussels Airport? Brussels airlines welcomes you to The LOUNGE by Lexus. Refresh, relax and work in the inspiring space. Experience the world- renowned hospitality. Created by Lexus to make the lives of business travellers a little more amazing, The LOUNGE has been ingeniously and meticulously designed to ignite your senses. Each facet has been curated to mirror Lexus' carefully balanced ethos of Takumi craftsmanship, brave design, exhilarating performance and innovation. Whether it's smooth steering or buttery-soft leather seats, Lexus is always improving the driving experience. Now's your chance to try it for yourself. Have a drink, take a seat and breathe in the refine ambiance of Lexus. Be our guest and let us introduce you to the refined world of Lexus.
The LOUNGE by Lexus is open daily from 5am to 9 pm as part of The Loft by Brussels Airlines in Pier A at Brussels Airport.
Click: https://www.brusselsairlines.com/en-be/
Eurowings: Relax in your new comfort zone with our BIZclass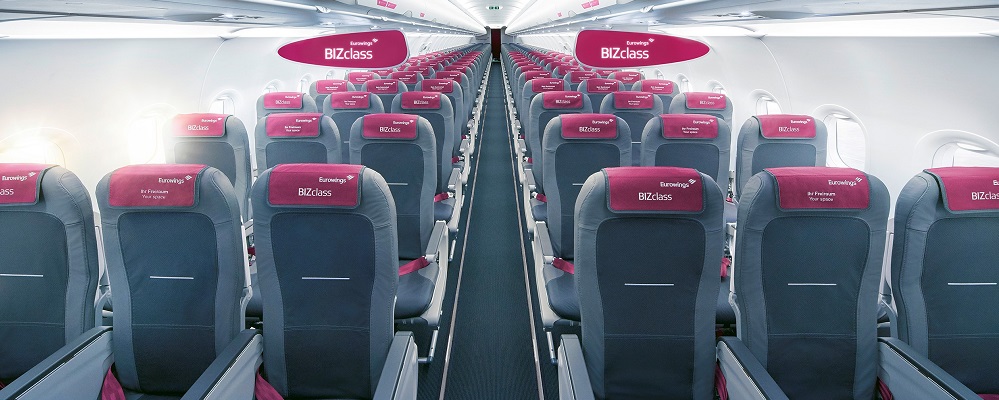 Since April this year Lufthansa's low cost subsidiary is the first Low Cost carrier to offer a full flat Business Class Service on 5 of its intercontinental routes from Düsseldorf: New York, Fort Myers, Miami, Punta Cana and Cancun. From December Newark and from July 2019 Las Vegas will be added to Eurowings BIZclass network. From the UK the new BIZclass can be tested on connecting flights via Düsseldorf from London Heathrow, Manchester, Birmingham and Glasgow.
What's more, at a time when other airlines are reducing passenger comfort, Eurowings is proud to promote its greatest USP; legroom!
Eurowings offers 32'' in the first 12 rows on its A320 fleet and the first 10 rows onboard the A319 fleet, which means that Eurowings offers the best economy short-haul legroom in Europe, while still offering low fares.