Written on 18th April 2018
Principal London has opened it's doors
After a two-year restoration project, Principal London has been re-imagined from the original hotel in 1898 to a luxury hotel for the 21st-century traveller. If you have not yet made an appointment to see the hotel, do get in touch. The lucky few who've had a sneak preview have been blown away by the transformation.
The latest addition to the PRINCIPAL portfolio of urban lifestyle hotels, The Principal London has undergone an £85 million refurbishment to restore to its former glory what was the Hotel Russell, a Grade II* listed building designed by Charles Fitzroy Doll and occupying the eastern flank of Russell Square in London's literary heart, Bloomsbury.
The hotel is steeped in history, having first opened its doors in 1898. Visitors are 'greeted' by four iconic British Queens – Elizabeth I, Mary II, Anne and Victoria – guarding the entrance. Throughout guests will find a marriage of striking original features with elegant contemporary interiors, designed by Tara Bernerd & Partners and Russell Sage Studio, to pay homage to the building's illustrious history whilst providing stylish luxury and functionality for guests.
The hotel's impressive events spaces are well-equipped for both business and leisure. From the 450 capacity ballroom which has been lovingly restored and is set to become one of the most desirable private spaces in London, to the eight additional meeting and events spaces ranging in capacity from six to 90, each room has been finished to the highest of standards and incorporates the latest AV technology, supported by the company's innovative Smart Space meetings concept.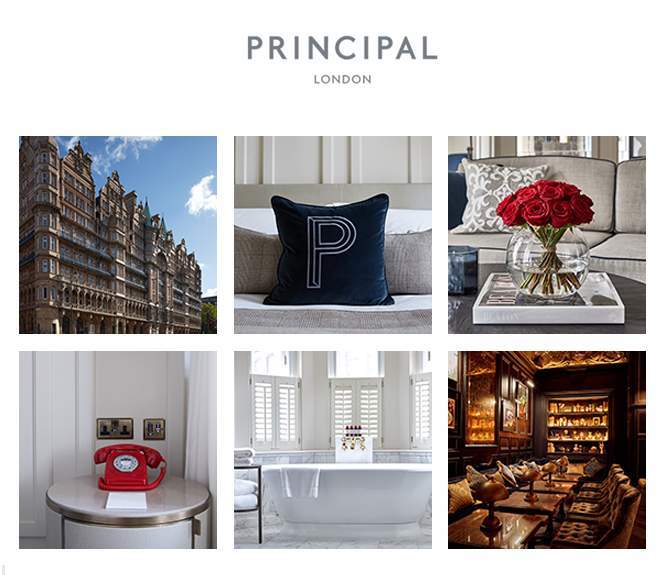 Guests can enjoy a range of dining and entertaining options. At the heart of The Principal London is the Palm Court, a 'living room' for Londoners and hotel guests alike. Burr & Co., a coffeehouse, will be open for breakfast and throughout the day, whilst Fitz's bar is the perfect backdrop for glamorous evening drinks. Neptune restaurant, in partnership with Brett Redman and Margaret Crow, will appeal to foodies and fashionistas alike; quirky and full of theatre.
Source: phcompany.com