Written on 8th May 2019
TAG features on Buying Business Travel Top 50 TMCs list 2019
Buying Business Travel have released their essential annual guide to the top 50 leading travel management companies of 2019.
With a UK gross sales rate of £201.1m in 2018, TAG comes in 14th place in Buying Business Travel's guide to the top 50 TMCs in the UK.
Due to the success of TAGs rebrand, they have managed to climb two places since last years BBT guide. In addition to rebranding, TAGs launch of a new website highlights the unique differences of TAG from other travel management companies which positions them ahead of competitors.
TAG also have a featured page dedicated to TAGs services and presenting all five divisions of the company. On page 24, the Touring TAGgo application is also mentioned in an article written by Molly Dyson, highlighting all the best features about the application.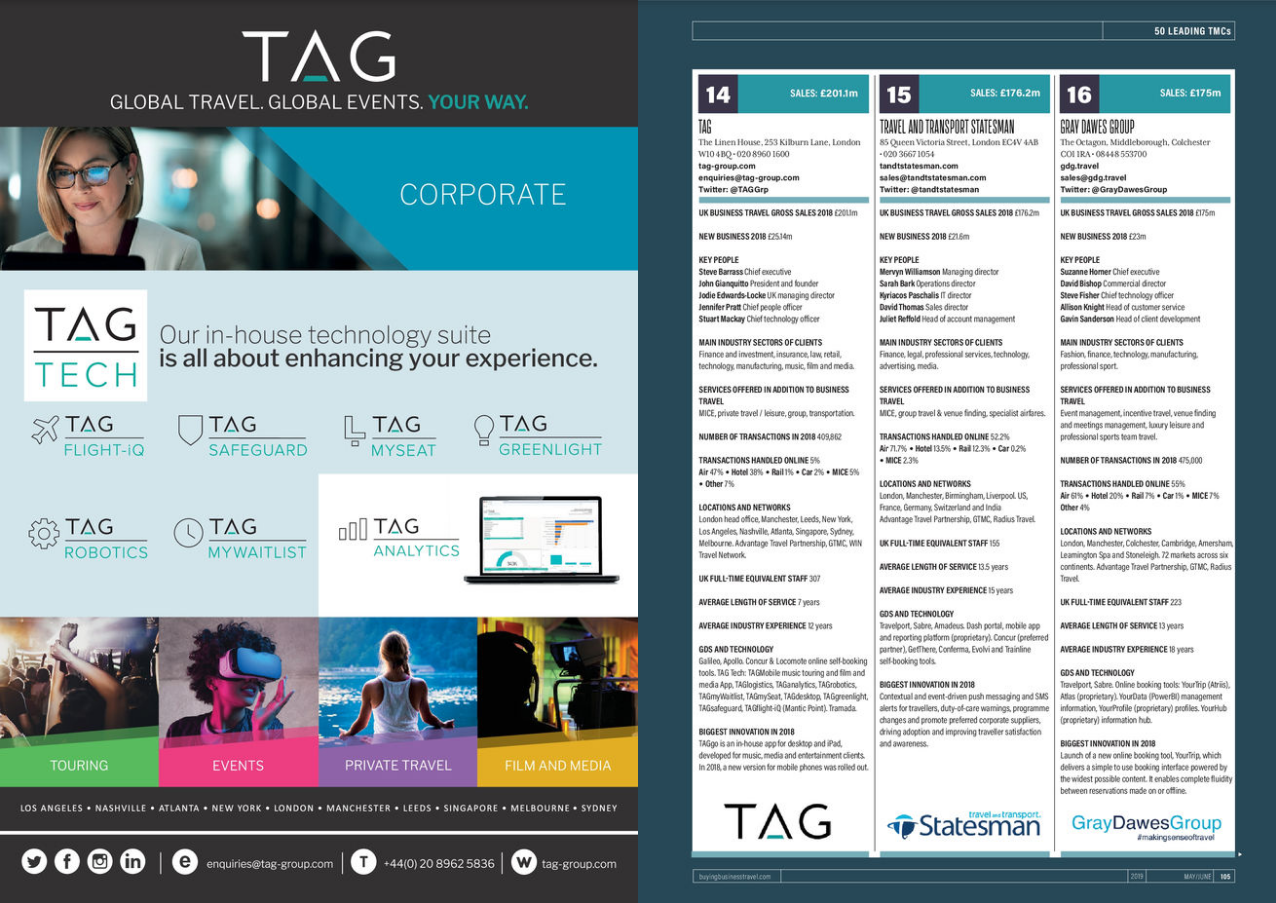 About Buying Business Travel (BBT)
BBT is the UK's leading publication for travel and meetings buyers and arrangers. They are the ultimate one-stop resource for information – whether via the print magazines and supplements, events, digital editions or 24/7 online news channel. BBT also hosts and partners with key industry conferences, shows and networking events throughout the year.