Written on 6th March 2017
That's Amore – Celebrate romance at Belmond hotels in Italy and Mallorca 
Belmond Hotel Cipriani, Venice – Watch the sun set on a disappearing island
Spend a relaxing day in a secluded corner of the Venetian lagoon. Jump on a bike and take a ride on a small island loved by locals, enjoy lunch in a delightful restaurant and spend the afternoon gliding on a boat to spot flamingos and other birds before stopping to catch caparossoli (local clams), together with a fisherman. Then relax on your lounger with your special someone, sip a cocktail and relax admiring the rosy and golden colours of the sun setting down while the tide comes up covering your feet.
Belmond Hotel Caruso, Amalfi Coast – Listen to the sound of dawn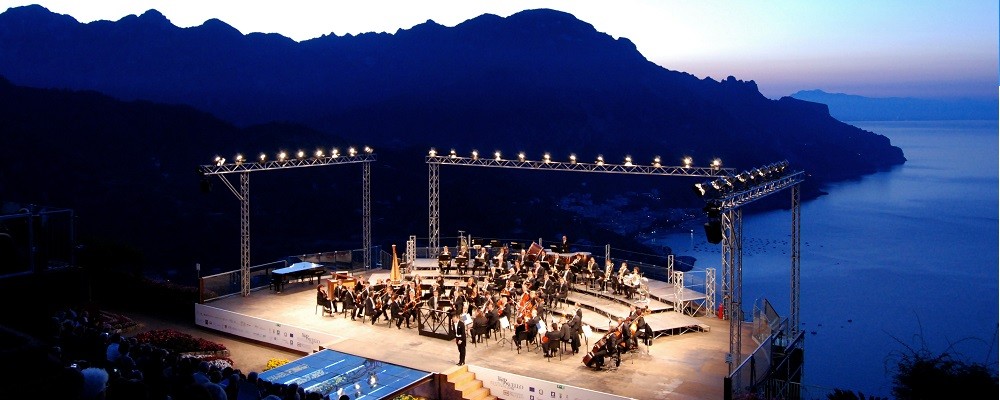 Take part to the most magical moment of the Ravello Festival, the dawn concert at Villa Rufolo. Enjoy warm coffee and freshly baked pastries in the hotel lobby before heading out for a nice walk from the hotel to the villa in the centre of Ravello. Take your seat and feel the magic: the gentle notes of a symphony rising together with the sun.
Upon request, Belmond Hotel Caruso can organize a private concert with a small orchestra in the hotel exclusively for you.
Belmond Villa Sant'Andrea and Belmond Grand Hotel Timeo, Taormina – Into the blue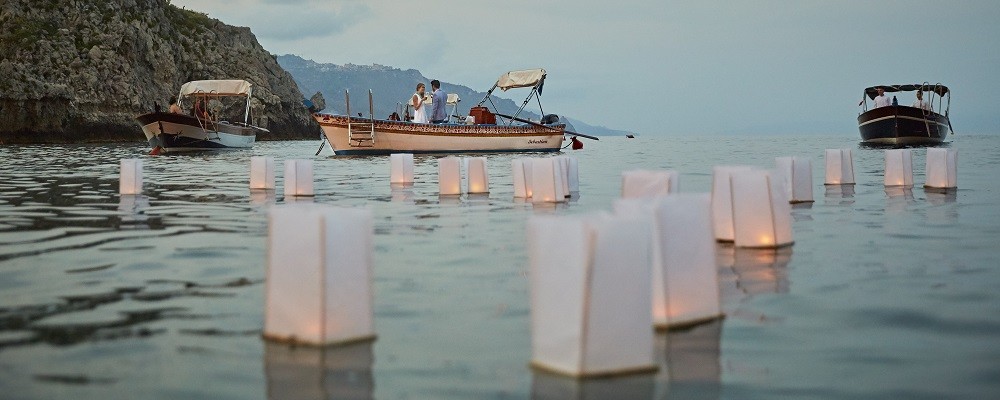 Celebrate love in the Bay of Mazzarò! Board a typical Sicilian boat for a private sunset tour to the Blue Grotto, then return to the Bay, where a private concert will welcome you back with the notes of an opera classic, setting the scene for a romantic dinner on board your private boat or on the beach in one of the luxurious cabanas.
Belmond La Residenca, Mallorca – Romantic dinner inspired by Chopin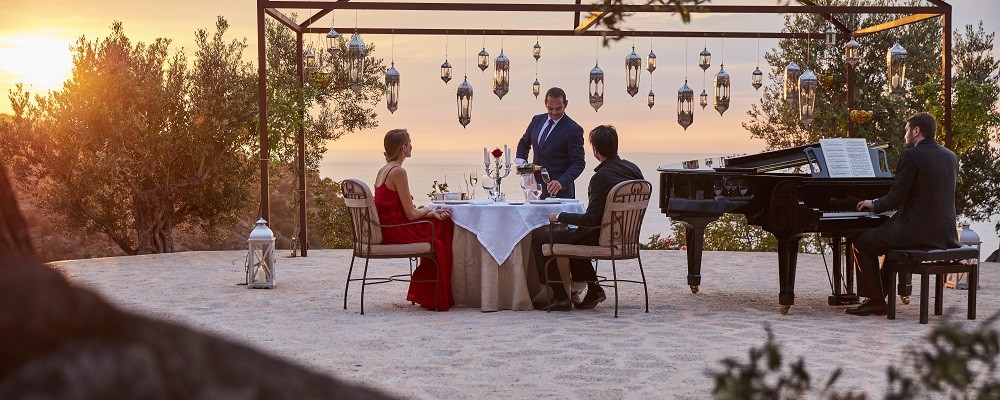 The Polish composer Chopin fell in love with Mallorca when he was on the island with his lover George Sand. Guests at Belmond La Residencia can bring the couple's romance back to life with a romantic dinner for two at the hotel's mirador, an intimate terrace surrounded by flickering lights - the best spot to admire the sun going down. Your dinner will be accompanied by the romantic notes of a piano or a Spanish guitar. The perfect idea to surprise your beloved for an anniversary, a proposal or simply to toast to your love.
For availability and further information please contact you dedicated Travel Executive or click here for our contact information.