Written on 5th April 2019
Virgin Atlantic updates
Virgin Atlantic and Delta to launch flights to Boston and New York from London Gatwick
Virgin Atlantic and Delta have today announced plans to grow at London Gatwick – with the introduction of two new routes to Boston Logan and New York JFK from summer 2020.
With the introduction of two new East Coast services, the leading transatlantic partnership will offer up to 18 daily flights between the UK and Boston and JFK. Full schedule and fare information for the new routes will be announced later this year.
The Boston and New York flights will operate from the North terminal, where Virgin Atlantic recently unveiled a brand new check in area, and luxurious Clubhouse and V-Room.
The East Coast flights will complement Virgin Atlantic's existing network from London Gatwick to Florida and the Caribbean, where they currently operate up to 33 flights per week to eight destinations.
The new flights will see Delta return to London Gatwick for the first time in eight years. The airport was the destination for Delta's first transatlantic flight more than 40 years ago, when services began from Atlanta.
Virgin Atlantic recently announced two brand new routes from London Heathrow to Tel Aviv, Israel and Sao Paulo, Brazil. Flights to Tel Aviv launch on 25th September 2019, and flights to Sao Paulo are set to launch in 2020.
Delta recently announced plans to enhance its aircraft on all flights between London-Heathrow and both Boston and JFK. Beginning this week, Delta flights between Boston and London-Heathrow will operate on an Airbus A330-200, which already serves Delta's JFK-Heathrow flights and features additional premium seats.
For more information click here.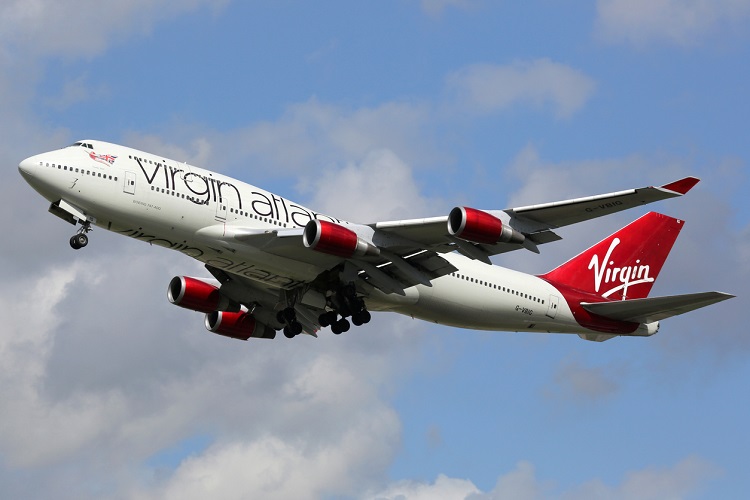 Virgin Atlantic set to soar in South America for the first time
Virgin Atlantic is delighted to announce it will be launching flights between London Heathrow and São Paulo, Brazil in 2020.
Flying daily between London Heathrow and São Paulo Guarulhos International Airport, the 11 hr 55 min flight is Virgin Atlantic's first foray into the South American continent.
The airline will operate a Boeing 787 aircraft boasting Virgin Atlantic's Upper Class, Premium and Economy Delight, Classic and Light offering.
The new service aims to capitalise on the fast-growing Brazilian economy, which benefits from year-round transatlantic demand. São Paulo is the commercial capital of Brazil and one of the top 20 global economic cities; it's the largest city in the Americas (after New York) for multinational companies to have offices, and provides a platform for Virgin Atlantic to broaden its offering to existing corporate customers.
The booming tourism industry complements the lucrative business market – and Virgin Holidays intends to launch a full product offering within Brazil for the first time. The spectacular Iguaçu Falls and Amazon rainforest are easily accessible from São Paulo, and convenient connections will open up other iconic attractions such as Rio de Janeiro and the beautiful beaches of Santa Catarina.
Brazil's position of being the number one import and export country in South America will also make São Paulo a popular cargo route. With multiple tonnes of capacity each day, Virgin Atlantic expects to carry regular shipments of car parts, pharmaceuticals, food and agricultural products.
Virgin Atlantic has embarked on an ambitious growth plan, with the airline focusing on delivering irresistible, effortless and great value experiences that customers love. In 2019, Virgin Atlantic will welcome the first four of 12 Airbus A350-1000 to its fleet which not only boasts a totally redesigned on board experience for customers but will help transform the fleet into one of the quietest and most fuel efficient in the sky.
The airline also looks forward to becoming the founding member of a new, $13 billion transatlantic joint venture with over 300 daily transatlantic flights and 96 non-stop transatlantic routes, alongside Delta, Air France and KLM as well as launching new services from London Heathrow to Las Vegas, Manchester to Los Angeles and London Heathrow to Tel Aviv.
Flights to São Paulo are on sale later this year. For further information contact www.virginatlantic.com or call 0844 2092 770.